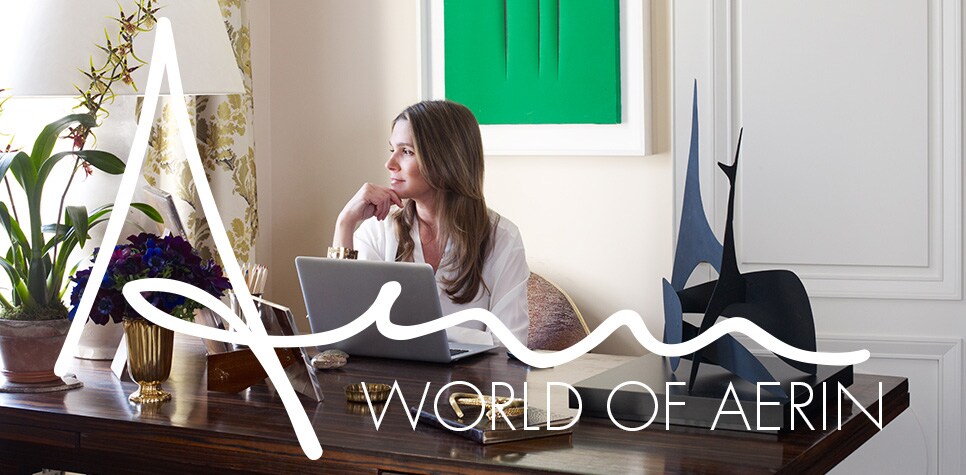 About Aerin
ABOUT AERIN BEAUTY
AERIN Beauty is a luxury fragrance brand inspired by the signature effortless style, aesthetic point of view, and heritage of its founder, Aerin Lauder. The brand capitalizes on Aerin's femininity, her belief in tradition, her passion for flowers, art and travel, and her history in fragrance creation. AERIN Beauty allows women to embrace being feminine and pretty through a curated wardrobe of fragrances and effortless rose essentials that are very personal to the woman who is wearing them.
The AERIN Fragrance Collection is a modern wardrobe of fragrances that provides an escape to experience something different with each fragrance. Every scent is created with the finest ingredients in inspired and distinctive combinations. The Rose Collection is a carefully edited selection of Rose bath and body products featuring a unique floral infusion.
ABOUT AERIN
AERIN is a global luxury lifestyle brand inspired by the signature style of its founder, Aerin Lauder. Based on the premise that living beautifully should be effortless, the brand develops curated collections in the worlds of beauty, fashion accessories, and home décor. With a passion for art, travel, fashion, and design, Aerin's own lifestyle serves as a focal point of inspiration for the brand. Classic, but always with a modern point of view, every piece is created to make life more beautiful, with a sense of ease and refinement.
A graduate of the University of Pennsylvania's Annenberg School of Communications, she began her career at Estée Lauder in 1992 and held various executive roles including Senior Vice President and Creative Director. She maintains her role as Style and Image Director for Estée Lauder.