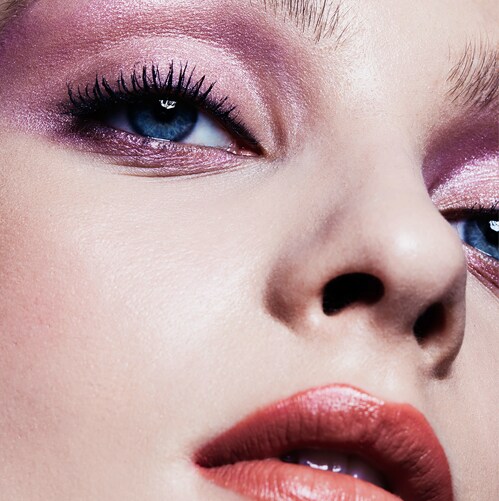 Taking a scan of Instagram of late, there is a certain signature colour we just
can't ignore. You might know it as Millennial Pink—that perfect peach-salmon hybrid with a touch of beige that is almost impossible to describe, but always eye-catching. It has the femininity of pink without feeling overtly girly; it's modern, sophisticated, chic.
And though Millennial Pink can now be found everywhere from interior design to the food pics on our feeds, it's when color trends and beauty looks combine that the magic really happens. That's why we're declaring pink the new neutral in beauty. It works on eyes, cheeks and lips, and it's reliably flattering and fresh. And when we find a new beauty moment we love, we go all in (case in point above). You can go monochromatic and spotlight the same shade of pink on every feature, or mix it up with different hues, like this dusty rose eye (Pure Color Envy EyeShadow in Fearless Petal), pinkish-nude cheek (Pure Color Envy Sculpting Blush in Blushing Nude) and salmon pink lip (Pure Color Love Lipstick in Naked City).
It works on any skintone, in any scenario, so the moral of the story is: think pink.