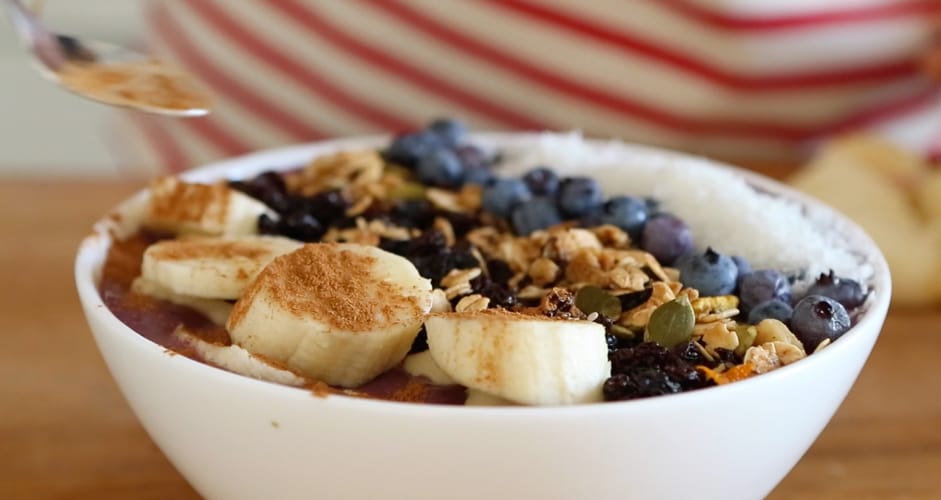 Smoothies have enjoyed a bit of a renaissance over the past decade thanks to take-out joints that have popularised the frosty, fruity beverage. But not all smoothies are created equal—or served in a glass. Many are loaded with artificial ingredients, added sugar, and dairy: "It's amazing what you can do when you take the care to make your own," says Bonberi.com's Vanessa Packer. Here, Packer and her partner in healthy eating, Nicole Berrie, provide their own spin on the tasty, healthy all-natural treat—with toppings to boot.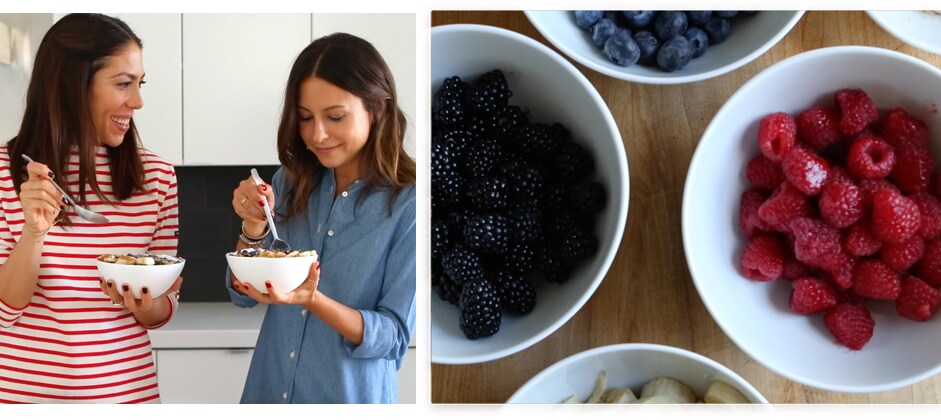 Berry Power Bowl
(Serves 2)
Ingredients:
1 ½ cup homemade almond milk or water
3 cups of mixed berries
2 frozen bananas
1 cup of spinach or kale
1 scoop of your favourite vegan protein powder
Optional: Ice
Toppings:
Dried currants
Freshly sliced banana
Fresh berries
Raw shredded coconut
Dash of cinnamon
Blend smoothie ingredients in high-speed blender. Add more almond milk or water if needed to get the consistency desired. Pour smoothie in cereal bowl. Arrange toppings along the perimeter in a circle. Sprinkle with shredded coconut and cinnamon. Enjoy immediately with a spoon!