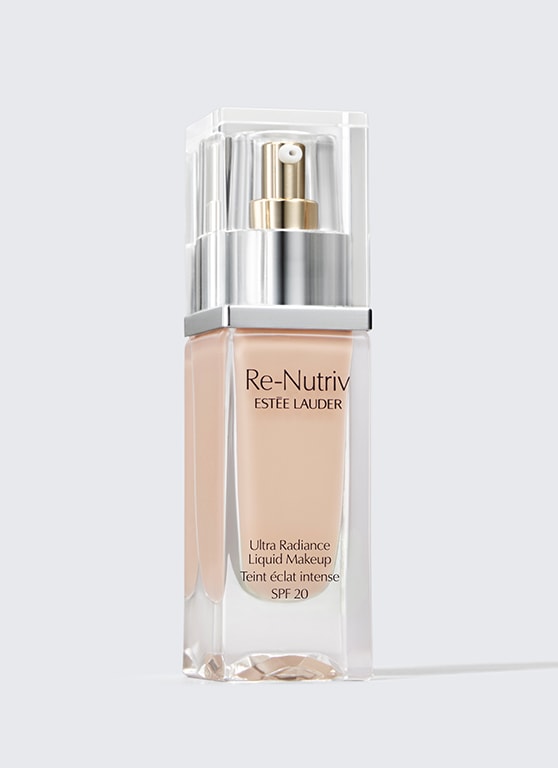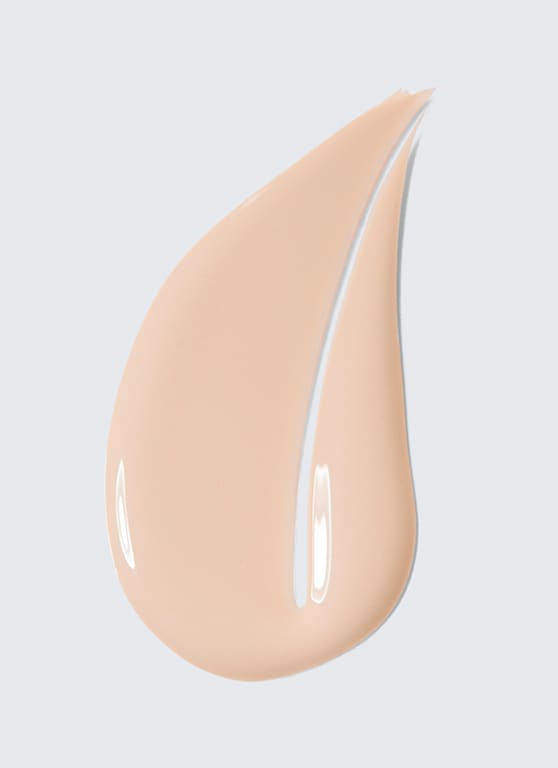 Re-Nutriv
Ultra Radiance Liquid Makeup SPF20
BENEFITS
Look radiant: luxurious liquid foundation.
Product Details
All
Light
Light-Medium
Medium
Medium-Deep
Deep
Extra-Deep
Ultra-Deep
Deepest
Learn More
Shop now and pay later with 4 payments of
$46.25
temporarily out of stock
coming soon
inactive
sold out
FREE SHIPPING WITH ANY PURCHASE OF $50 OR MORE
Product Details
Release the light. Glow like a jewel with every luxurious drop of this extraordinary liquid makeup.
Captured in every bottle: the radiant power of 2 precious Peridot stones*, helping boost skin's natural energy for renewed vibrancy**.
Plus millions of micro-fine gems to help create a flawless, jewel-like finish.
Powerfully infused with Re-Nutriv's advanced skincare technology, it leaves skin soft, supple and smooth. Skin looks more even. Imperfections and pores seem to disappear.
The silky, fluid texture infuses long lasting moisture to keep skin looking fresh and dewy. Flawless, perfected finish stays color-true. Long-wearing. Humidity-resistant.
With SPF 20, helps defend against UVA and UVB rays, helping maintain skin's elasticity and density and prevent the appearance of lines and wrinkles.
Reveal your skin's infinite beauty.
ENERGIZING PERIDOT STONE
Estée Lauder Research has shown this translucent green gem helps boost skin's natural energy for renewed vibrancy and radiance.**
To add to its mysterious power, millions of micro-fine gems, including sapphires and rubies, interact with light to create delicate nuances of illumination.
Transform your skin with the look of pure light streaming through precious gems for a flawless, jewel-like radiance.
Re-Nutriv. Life a life of extraordinary beauty.
*Based on the average weight of our Peridot stones. **In vitro testing.
How to Use
Shake well. Smooth the liquid foundation over skin. Start at center of face and blending outward.
Add a little more to build it as a full coverage foundation.
Ingredients
BENEFITS
Look radiant: luxurious liquid foundation.
FORMULA FACTS
•Long-wearing• Color-true
• Instant and lasting moisture
• Humidity-resistant• Covers pores
• SPF 20
• Dermatologist-tested
• Non-acnegenic; won't clog pores