Our #1 Foundation
Wear confidence with Double Wear Stay-in-Place Makeup
and stay looking flawless. With 24-hour long wear, this fresh matte,
oil-free makeup controls oil all day. It's sweat-, heat- and
humidity-resistant, waterproof and 24-hour colour true.

Available in over 60 shades across cool, neutral and warm
undertones, there is a perfect shade match for everyone.
Double Wear Stay-in-Place Makeup unifies the appearance of
uneven skintone and covers imperfections with buildable,
medium-to-full coverage that feels lightweight and comfortable
- you won't believe it's long wear! Now the flawless look you
see in the morning is the look you keep all day.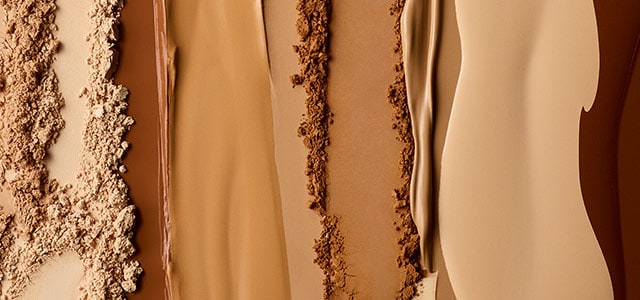 Your Perfect Match. Guaranteed.
We guarantee you'll love your Estée Lauder
Foundation, Concealer or Powder Makeup,
or we'll exchange for another shade free of charge.*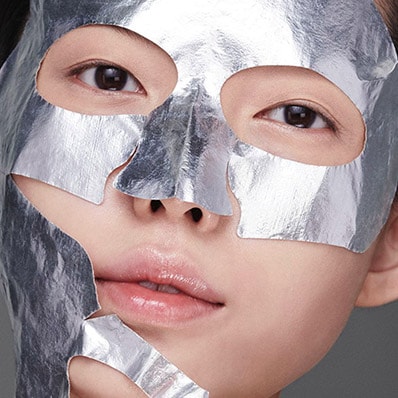 Your Custom Skincare Routine
Tell us your skin concerns, answer a few questions, and we'll help you find an expert routine. Advanced, high-performance formulas targeted to your skin's needs.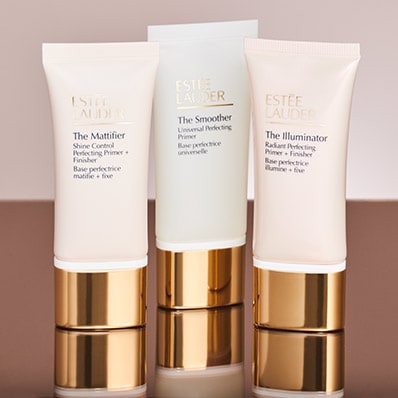 Prep your skin for the ultimate makeup application by applying a nourishing primer. Choose a smoothing, illuminating or mattifying primer based your skin-type and desired finish.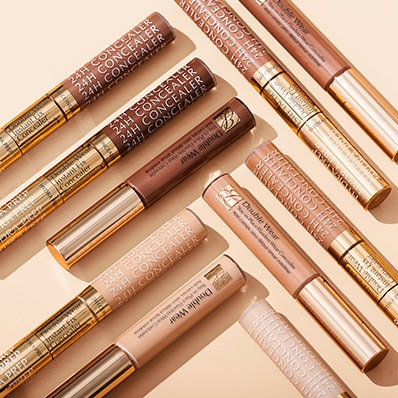 The power of Double Wear foundation is also available in concealer! Available in a range of formulas, they're the perfect tool to correct, conceal and contour.

Need help or advice about your custom routine?
Contact our expert Beauty Advisor for answers
to all your skincare questions.
Finding the perfect foundation is a quest but it makes all the difference in your makeup routine. Having the right shade and finish of foundation affects everything, from the appearance of your skin to the application of other products like blush, bronzer and highlighter.
There are three broad categories of skin types: dry, normal/combination and oily. Asking yourself 'what is my skin type' you have is going to be crucial in your quest to finding the perfect foundation. Using a matte foundation on dry skin or a luminous foundation on very oily skin can really make or break your entire makeup look. If you often find yourself dealing with flakiness or irritation on your skin and struggle with these things even more during the winter, you most likely have dry skin. If you find your skin often feels more moist or is prone to feeling greasy throughout the day, chances are you have oily skin. For those with combination skin, you sit right in the middle. Most people have normal to dry skin, but experience oiliness in their T-zone.
What is my skin undertone?
Determining your skin undertone is a little more subjective but is another important step to find your foundation shade match. Are you cool, neutral, or warm? If your skin has a more ashy, blue hue to it, you have a cool undertone. For those who tan quite easily and seem to have more of an orange tinge to their skin, you mostly have a warm undertone. And for those who are unsure, or perhaps sit somewhere in between, you've got a neutral undertone.
How do I find my foundation shade match?
Once you have determined your undertone and skin type, look for a foundation that lines up with those things. If you have a light, cool skin tone, find a lighter shade of foundation that pulls blue. If your skin is extremely warm, find a foundation that pulls for orange. Our foundation shade finder makes this process much easier by doing the work for you. All you need to do is determine your personal shade and input the details.