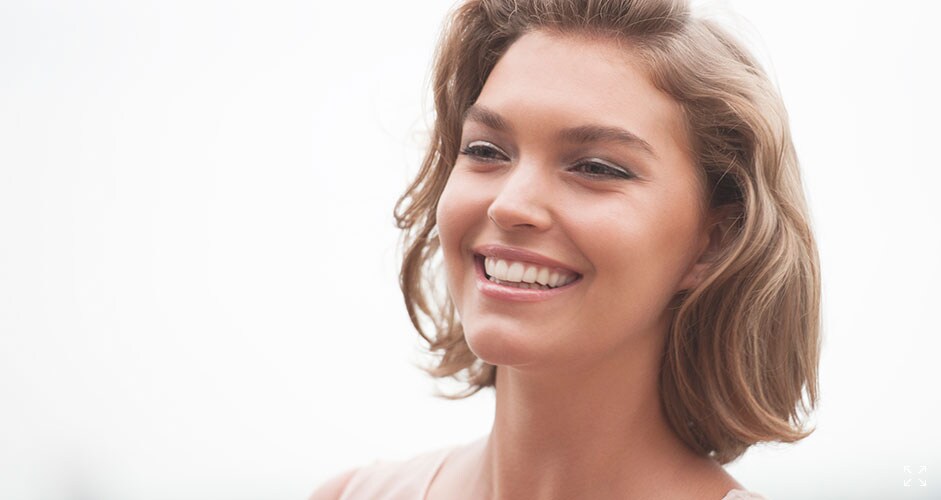 "In the fashion business, we often call the eyebrows the 'hanger' for the face," Estée Lauder Creative Makeup Director Tom Pecheux says with a smile. A backstage regular for designers like Derek Lam and Anthony Vaccarello, Pecheux is quick to take the metaphor one step further. "If you don't have the right hanger, and you show a dress, it doesn't matter how beautiful it is—it will look bad. But if you have the right hanger, that dress will look like a million dollars. The eyebrows are the same thing."
For women, I think dark eyebrows give them a lot of power.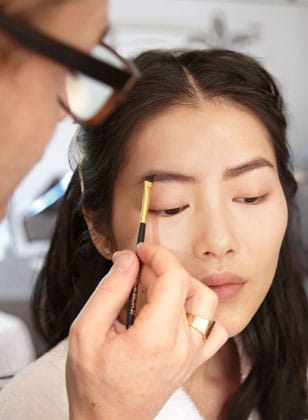 An equal opportunist when it comes to specific shapes—Pecheux is as passionate when discussing Rita Hayworth's signature winged arches, as when he admires the full, feral style popularized by model Arizona Muse—he is much more particular when it comes to grooming techniques. Here, the makeup artist shares five of his secrets for creating your perfect face-framing arches.
1. Respect Your Natural Shape
"Everyone thinks a defined arch is the most beautiful eyebrow, but I'm not really into plucking for shape because everybody is unique. Some of the most beautiful eyebrows I have ever worked on belonged to [the model] Stella Tennant, who has no arch. Her brows are totally straight and that gives her an incredible personality. It works because she's embracing what mom and dad gave her."
2. Pick Your Product
There are three products that I like to use for eyebrows: a brown eyeshadow, which is great to create an opaque, flat look with no density; pencils, like Estée Lauder's new Double Wear Stay-in-Place Brow Lift Duo to fill up any holes and can also fake little hairs; and then one of my favorite things to do is to keep my dry mascara—when it's very, very dry and it doesn't work for your lashes any longer—and use it to brush up brows. If you are super brunette and you like strong eyebrows, I would use black mascara, but mostly I use brown."
3. Meet Your Color Match
"I always go half a shade darker than the natural color of the brow when I'm grooming, because I prefer darker eyebrows. I don't know why! For women, I think dark eyebrows give them a lot of power."
4. Find The Right Tool
"There are two tools you need to do eyebrows: a stiff, precision angled brush for very good control, and a cotton swab to make eyeshadow-filled brows a little blurry. At the end of the day, you want your eyebrows to be gorgeous. And what is the definition of being gorgeous? Being sensual. Hard lines are great for creating a character, but if you give a little blur to your eyebrows you can be softer and still have an identity."
5. Go Easy
"Eyebrows are a very important reflection of who we are—and more than just a reflection, they give you a lot of personality. For me, when you erase them [with bleach], or pluck them too much, you erase a part of that personality. It's great for a fashion show, but not in real life."