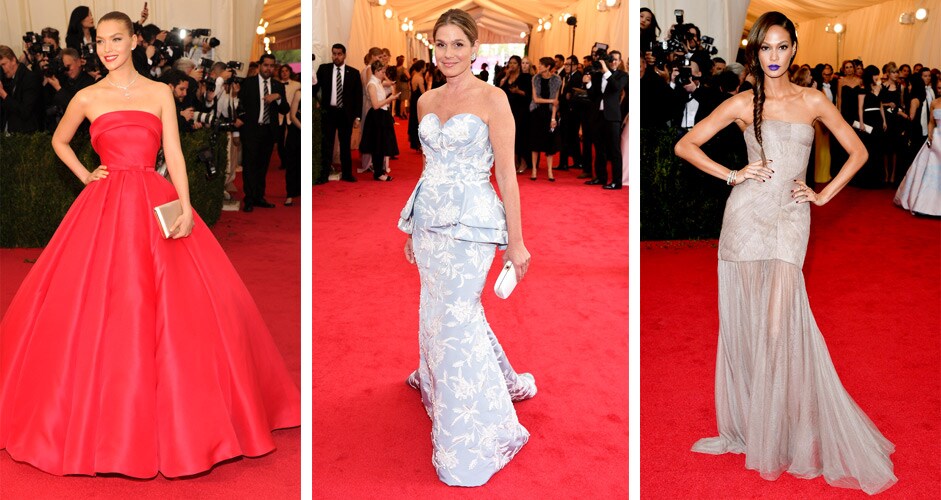 "W hen I'm dressing for the red carpet, or a big event, whether it's a casual or formal function really directs me. For example, for this year's Met Costume Institute Gala honoring the designer Charles James, I wore Oscar de la Renta. Oscar has been a wonderful, loyal friend to me, and I think his sensibility is elegant and feminine. He's kind of the modern Charles James, which made his dress perfect for the occasion.
It's important to stick to what works for you when dressing up.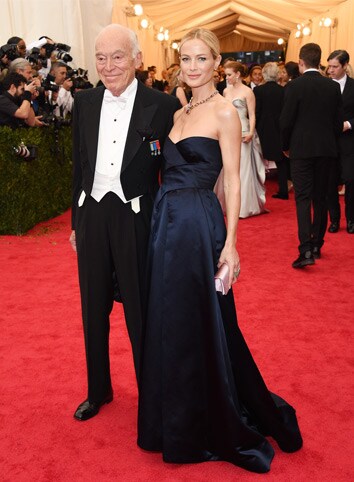 For some people, stylists are great, but I prefer dressing myself. I think it's fun. I like to mix things up — and I like to shop. There's nothing I love more than floating around Barneys, or shopping online at Net-a-Porter or MyTheresa.com. It stimulates me and helps me find my own style. I don't really have rules, but I never go too short on the red carpet because it just doesn't look good on me — and I change up my makeup in subtle ways.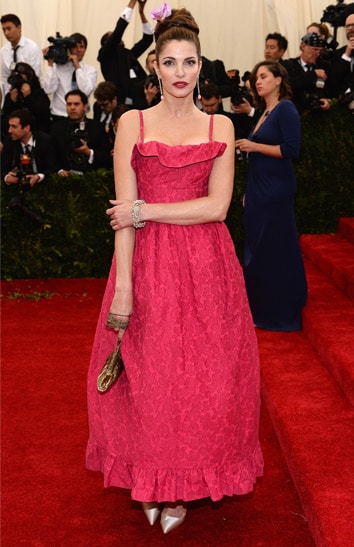 I might pump things up with a nail polish color (a fun pink looks great on toes with a black dress), or a more dramatic pink lip, but overall my makeup is quite consistent: I'm very much into a natural look with a brown eyeliner, a pale lip, a dewy skin finish and bronzer. I often change up my jewelry and hair. If you're wearing something strapless that's quite ornate, I think pulling your hair back looks really pretty so it doesn't fight with the dress. It also helps the style stay consistent throughout the night!"