Between company celebrations and friend or family fêtes, the holiday season provides ample opportunity for picture-perfect eye makeup looks. It's simple enough to pull off a chic effect that's a little more formal than your regularly scheduled go-to and will last throughout the night while rendering you Instagram-glam. Set your soirée style intentions with these two ways to score a stunning stare.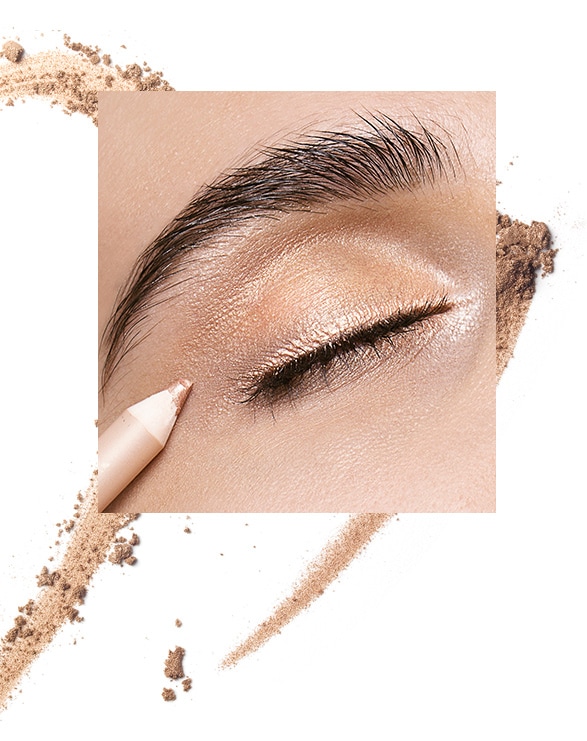 The Light
Champagne Eye
'Tis the season for glitter and shimmer, and a diaphanous wash of minimalist metallic pairs perfectly with a statement lip. This spare-but-not-bare eye yields subtle light reflection, skewing more strobed than sparkle—and all it takes is a judicious application of Double Wear Stay-in-Place Eye Pencil in Pearl to the whole lid before blending with your fingers or a brush. For a rose-gold moment, try our limited edition Pink Gold hue. Finish with Magic Smoky™ Powder Shadow Stick in Scorched Gold on top of either shade.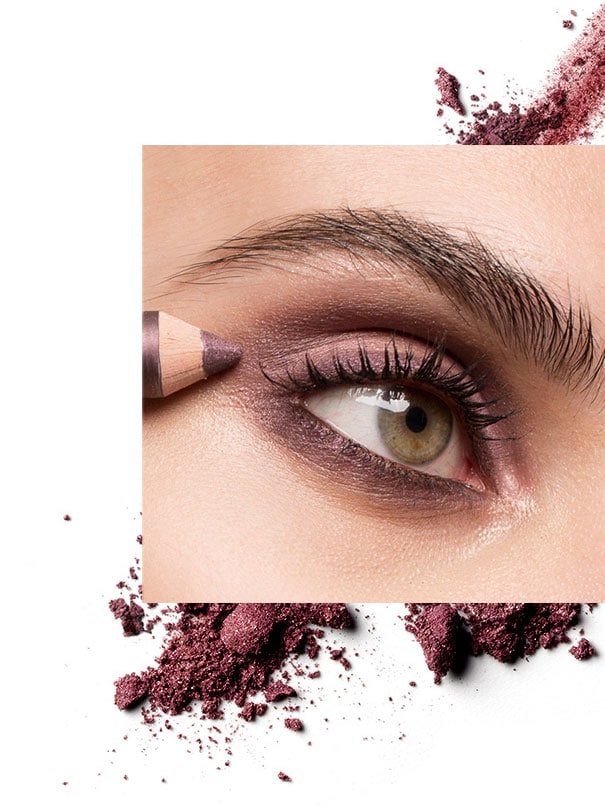 The Bold
Burgundy Eye
If eyes are the focus of your party-pretty look, give this beguiling bordeaux smoky eye with multicoloured flecks a go. To recreate this stunning cat-eye effect, start with a primer all over the lid. Then, apply the Magic Smoky Powder Shadow Stick in Charred Plum for a dimensional take on a vampy shadow look. Use a cotton swab dipped in eye makeup remover to shape the edges into a defined cat-eye wing.
For either look, keep your blush or bronzer matte so as not to compete with your life-of-the-party lids. Now that you've opted for optical opulence, what to wear?