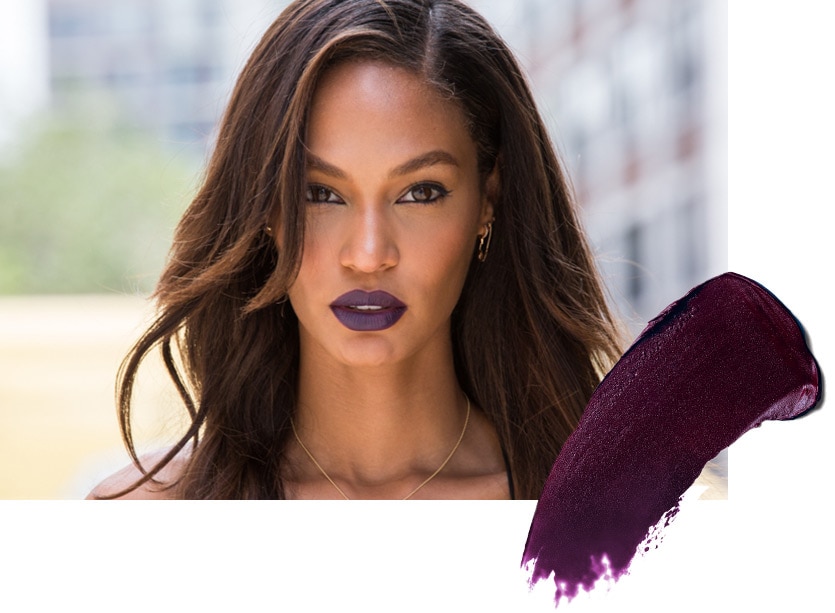 When Estée Lauder spokesmodel Joan Smalls was prepping for the Costume Institute gala last year, she felt like her look needed a better hook. "I knew my dress was going to be a simple tan gown by Vera Wang, and I was just sort of like, 'This needs something,'" Smalls recalls of the impetus behind the matte purple lip heard round the world. Inspired by endless Instagramming, Smalls and her makeup artist custom-blended an electric violet colour that was the talk of best-dressed lists the next morning—quite a coup given the fierce contention for attention at the annual New York Metropolitan Museum of Art event known as the "fashion Oscars."
The colour was new ground for Smalls, but the shine-free finish wasn't. "I love how matte lipsticks don't look too overpowering or in-your-face, even if the colour is bright," the Puerto Rican supermodel explains of the "chic and sophisticated" effect of a gloss-free pout—an opinion that she was quick to share with the Estée Lauder product development team. "I've always liked how the colours in the Pure Color Lipstick line read on first swipe, without having to apply layer upon layer—which is a problem I often have, especially with my skin tone—so I asked, 'Can we do this formula, but make it more matte?'" That simple conversation laid the groundwork for our new Pure Color Envy Matte Sculpting Lipstick, Smalls' first creative collaboration with the brand.
I love how matte lipsticks don't look too overpowering, even if the colour is bright.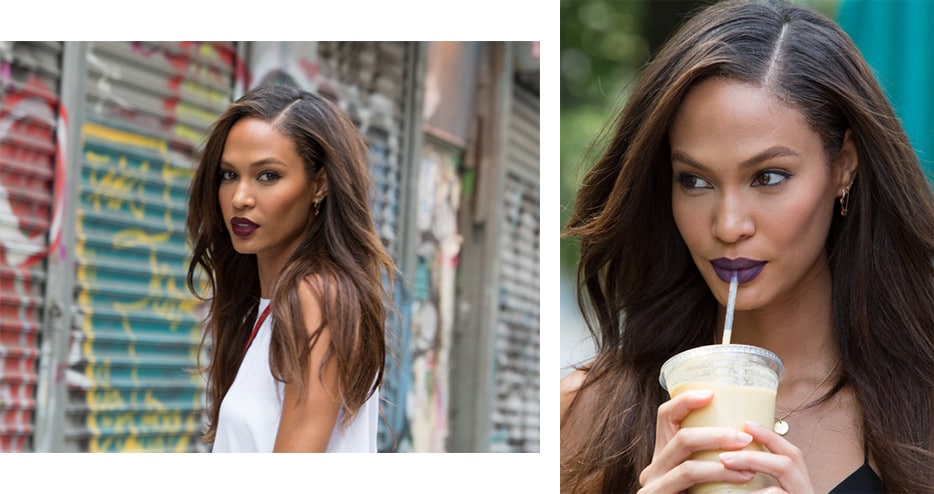 As a huge part of the colour-selection process, Smalls provided inspiration for the 12 new shades, including a broad selection of reds, pinks, chocolatey browns and a dark burgundy that her over 1 million Instagram followers helped name. "'Commanding' was the winner," Smalls reveals of the bold hue's even bolder name.
When it comes to picking favourites, Smalls admits that she gravitates towards the rose-petal crimson, a colour that she plans on pairing with "a lot of lashes" and some subtle highlights. There are no rules when it comes to makeup, she insists. "I believe in self expression," Smalls explains, adding, "If you're going to go for it [with your makeup], then go hard!" Watch the video above to see the model practice what she preaches while taking her beautiful new bullets for a test-drive.