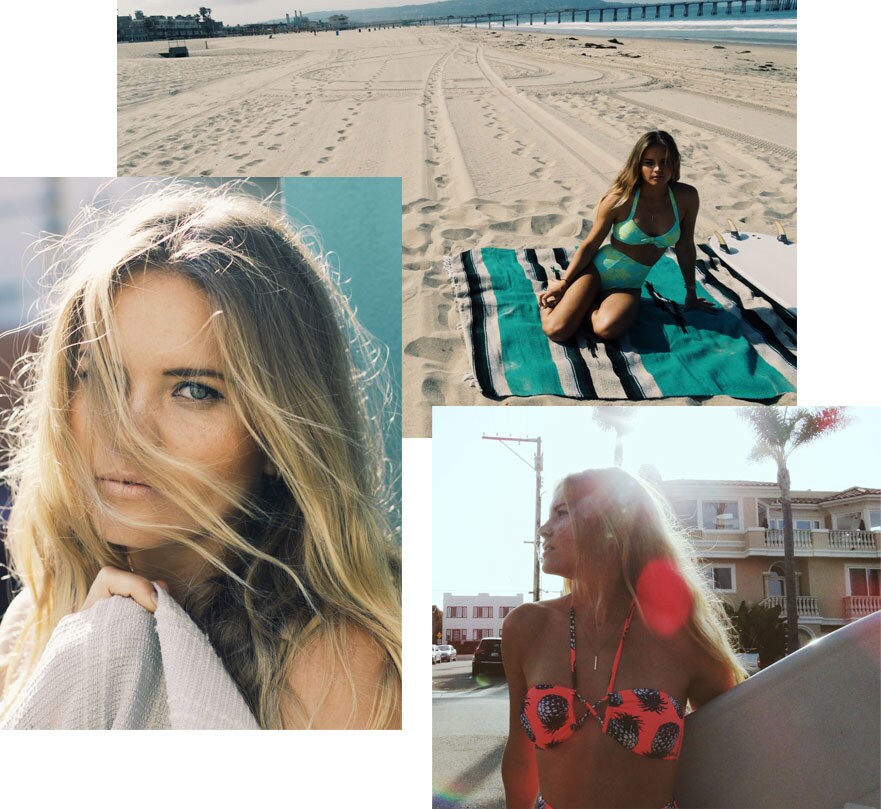 In a country where soccer is king, Brazilian-born Bruna Schmitz still managed to snatch a few headlines in 2004 when, at age 14, she became the youngest athlete to win a professional surfing event in her home country. "I started at summer surf schools, but I fell in love with it and things just happened naturally," Schmitz says of her steady rise to the top of the sport. "I wasn't sure what the future would be like," she insists. "I just wanted to travel and see the world." After going pro a year later, the pretty, sun-streaked blonde successfully made catching waves from the Southern Brazilian town of Matinhos to the Mentawai Islands in Indonesia her full time job; a steady supply of bikinis, rash guards, and wetsuits from Roxy—which promptly signed the athlete-turned-model to a contract—subsequently became her work wardrobe. ("I have a whole side of my closet that's dedicated to just bathing suits," Schmitz laughs.)
With 10 years as a rider for team Roxy under her belt—not to mention one Sports Illustrated Swimsuit issue spread—Schmitz, who is now based in Hermosa Beach, California, is plenty comfortable in front of the camera (click here to watch her inspire some serious beach envy). Still, she'd almost always rather be in the water, which takes a toll on her skin. "It's hard to take care of yourself when you're exposed to the sun and salt-water all the time," admits the 25-year-old who has become a self-proclaimed "product hoarder" in an effort to combat her extreme occupational hazards. Here, in between competitions, Schmitz reveals what she does to keep her complexion on point even when the waves are going off.
I need to have good brows!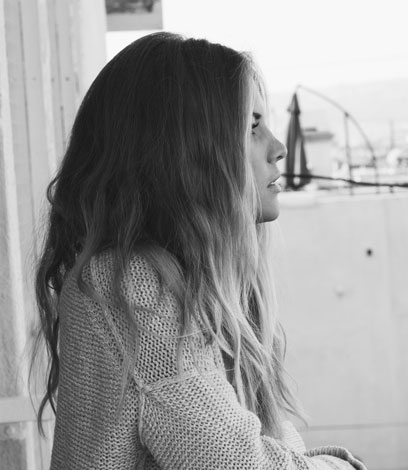 On Skincare:
"I started surfing when I was 10 years old, and my Mom freaked out about the sun because I'm so fair and I burn so fast. Now, before surfing, I always use a liquid sunscreen and then I put a more solid, tinted SPF 50 on top that's like a foundation to hold it. This works really well if you're going to have a long beach day. Then at night, I always wash my face before going to bed and apply a light serum because my skin is a little oily, but also a little dry."
On Makeup:
"I don't wear makeup when I surf—I never really even think about it! But if I did, I would wear waterproof mascara and a little blush so I didn't look like a ghost. Otherwise, my daily makeup routine is pretty light—a little mascara, a little bronzer—except for my brows. I need to have good brows! I change it up here and there but I mostly use brow pencils [to fill and shape], and I love a little foundation stick to even out my skin from the sun damage."
On Bodycare:
"Brazilians are very conscious about beauty and they love to take care of just about everything, from head to toe! I've always moisturised my whole body for as long as I can remember because that was part of my mom's routine, and I watched her do it everyday. I apply a really rich cream every day after I shower, which is what I need for my dry skin, and I also exfoliate with a scrub, which is essential and makes your skin so soft and hydrated. And I drink a lot of water all day."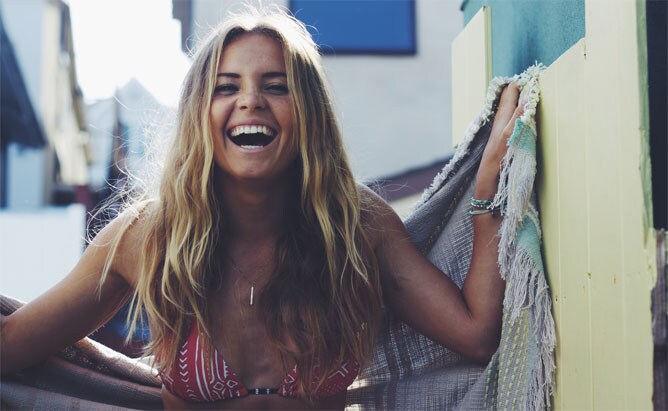 On Nails:
"I recently got into gels but they damage your nails so badly, so I mostly just do my nails myself like once every two weeks because I like to let my nails breath a little. I bring a lot of nail polish back to L.A. from Brazil—I love a variety of polishes, like light purple, gray, or dark red."
On Fitness/Diet:
"I love pilates and yoga and little beach runs also help with the cardio I need for surfing, but I mostly just try to be active—no matter the exercise— as much as I can to stay in shape. Then, after I surf, I always drink lots of coconut water and I eat açai and pitaya bowls. They make great snacks!"
Explore the other features in our Ready, Set, Summer Series: The Playlist, The Makeup Tutorial, The Mindset, The Workout.