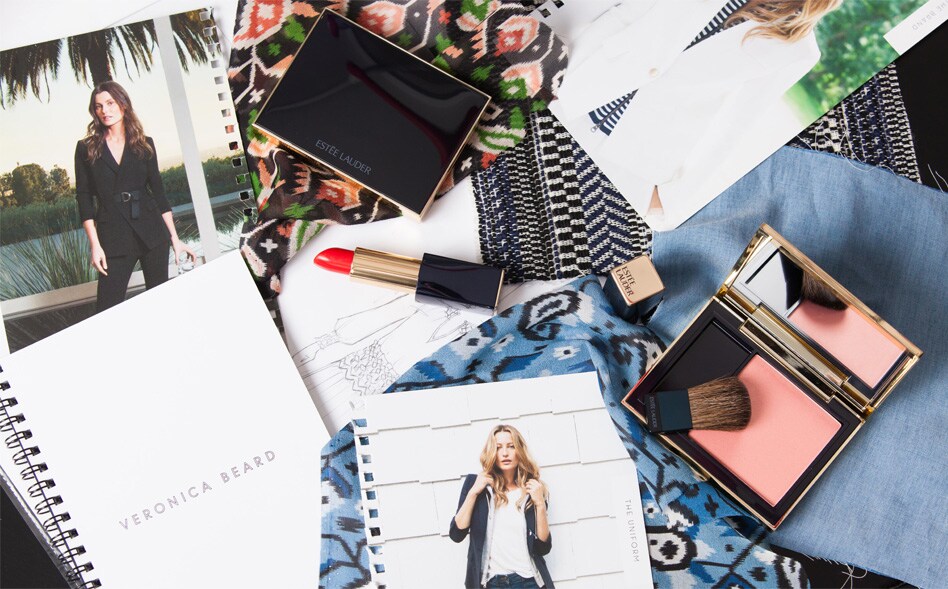 It all started with a jacket. A tailored blazer, to be exact. But sisters-in-law Veronica Miele Beard and Veronica Swanson Beard knew that to launch a fashion collection, they needed to do something to stand out. And so they came up with the ingenious idea of personalising the jackets. They added zip-in, removable dickeys—featuring hoods, collars and a stunning array of fabrics—that would enable women to make their jackets their own. And with that, the Veronica Beard brand was born.
Some say to never mix business with family, but the Veronicas (as they are now known throughout their thriving showroom) defy the stereotype. They also finish each other's sentences.
As Miele Beard says of the brand's early days, "Girls at that time wanted…"—Swanson Beard jumps in to complete the thought, "Versatility and their own style."
They've since grown to a full collection of simple, chic pieces that strike the perfect balance of classic and modern. "[The Veronica Beard] woman has a lot going on and she wants easy answers," says Swanson Beard. "We're American sportswear with a bohemian undertow—all the time. It is kind of that juxtaposition for us that is tailored and soft—girl-boy, high-low. I think that is at the essence of what women are. All those different sides."
But as glamorous as fashion may be, the matriarchs of this family business are quick to point out that it requires dedication and sacrifice. "I think everyone's like, 'You like your sister in law?' That's the first question we always get," says Swanson Beard, who had an impressive career of her own in fashion before joining forces with Miele Beard. "I think it is the bond that ties us to this business. Divorce isn't an option. We are invested, our husbands are invested, we care so much about this. This is another child to us."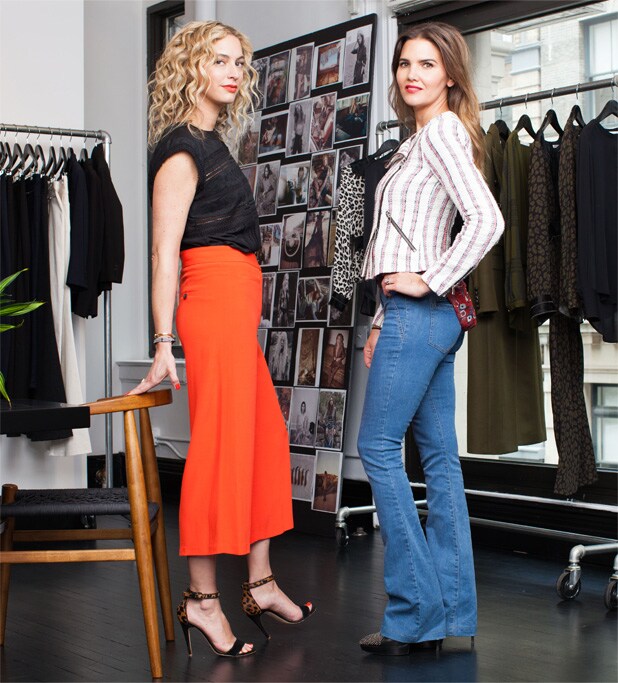 We're very aware of our priorities. There are only 24 hours in a day, and we can only do what we can do.
Which is a feat in and of itself, given that the two women already have eight kids between them (Swanson Beard has three and Miele Beard has five, ranging in ages from three to 14). "As much as we admire and love the fashion stuff, we keep our heads down. We're building a business, we have eight kids. We're very aware of our priorities. There are only 24 hours in a day, and we can only do what we can do," Swanson Beard admits.
For women who want to start a business, the two don't sugarcoat it. "Do your homework," says Miele Beard, who worked in finance before starting the company. "Do it one step at a time. Find something that isn't out there. You've got to start with a point of difference."
"We always say, 'Just do it.' It's scary—oh my God we know it," Swanson Beard concedes. "But it's the most rewarding thing in the world to have your own business."
So when it comes to finding time in the day to put their own looks together, how do two ultra-chic fashion designers do it? We asked the Veronicas to play a little game of "Fashion Word Association" with the season's latest trends to find out.
The Dickey Jacket
Swanson Beard: Denim. Smoky eye, nude lips.
Miele Beard: Hair up.
Skinny Flares
Swanson Beard: Super high heels.
Miele Beard: Really bohemian. Hair down, parted in the middle.
Off-the-Shoulder Dress
Miele Beard: Hair down.
Swanson Beard: Hair up. Off the shoulder.
Here, a little quibble ensues. "You've got no shoulder, so you can put the hair on skin," Miele Beard argues. Swanson Beard counters: "I don't like that. Definitely hair up with off-the-shoulder." They come to a consensus on the makeup:
Swanson Beard: Clean eye with mascara. Red lips.
Pencil Skirt
Swanson Beard: Sexy secretary! [Laughs]
Miele Beard: Ponytail with a big gorgeous blouse tucked in or a cropped sweater. And maybe just a stained lip.