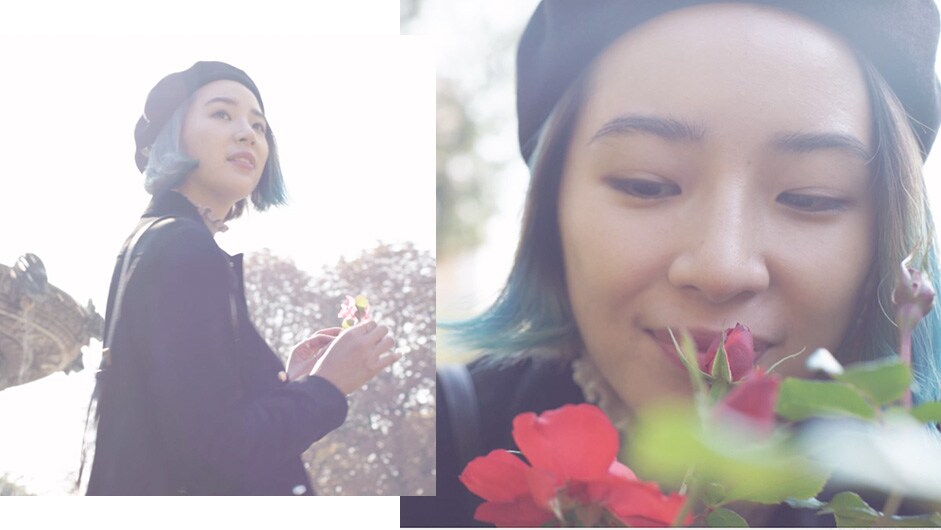 For anyone who has ever spent time with Irene Kim, the experience is frequently nothing short of thoroughly charming. We were lucky enough to capture an afternoon in the briefly Parisian life of the Estée Lauder Global Beauty Contributor, surrounded by the sights and sounds (and scents!) of the City of Light.
Watch above as she makes unexpected discoveries throughout a sun-filled park, then read on to learn how she masters that patently French, je ne sais quoi style of beauty.
I love how this blends into my natural scent throughout the day. It's the ultimate 'cool girl' smell.
Double Wear Makeup To Go:
"I love using Double Wear, because it looks very natural and gives me a nice, even skin tone."
Brow Now Volumizing Brow Tint:
"I always wipe off the excess product on the brush before I apply—this gives my brows an even more natural look."
Little Black Primer:
"[I use this] every single day. I wear it as a mascara on a daily basis, or before I apply mascara for extra volume. Sometimes I even use it on my brows to amplify them more."
Pure Color Envy Sculpting Lipstick In Tumultuous Pink:
"I love to wear this shade as a tint to add a gentle touch of rosy pink to my lips. It works great as a tint during the day, and it's easy to add a little more on for a bolder lip at night or for events."
Modern Muse:
"I love how this blends into my natural scent throughout the day. It's the ultimate 'cool girl' smell that's not too overbearing, no matter how close you get to another person! It 'announces' your presence in a relaxed way that turns heads—and leaves a pleasant memory."