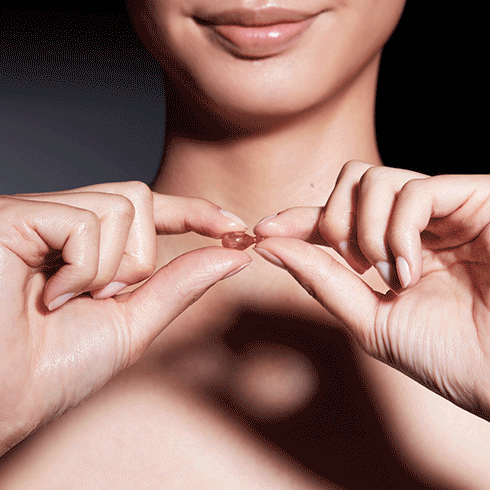 Advanced Night Repair Ampoules
When it comes to aging, stress and skin go hand in hand. Between our hectic lives (work, school, kids, holiday travel…what else?) and never-enough sleep—not to mention increased pollution and drastic weather changes—there are tons of factors that can overwhelm skin's natural ability to recover. So while you're trying to find time for yourself to relax, how do you do the same for your skin?
Enter Advanced Night Repair Intensive Recovery Ampoules. These powerful little pods are filled with a precision dose of nourishing treatment oil that helps skin address the irritation that can cause premature signs of aging. They also support skin's natural ability to repair its appearance at night, and help skin strengthen its resistance against future assaults.
Anticipating a week of major stress? Line up your defense plan now by using these little golden ampoules as a pre-treatment for one week ahead of time. Continue to use one every night for two full weeks, and you'll soothe visible irritation and strengthen skin's barrier before the stress even starts. Plus, these potent ampoules are perfect for travel—tuck a few in your carry-on to look great no matter what happens en route.
We can't promise to take all of life's stressors away, but at least your skin is one less thing for you to worry about.