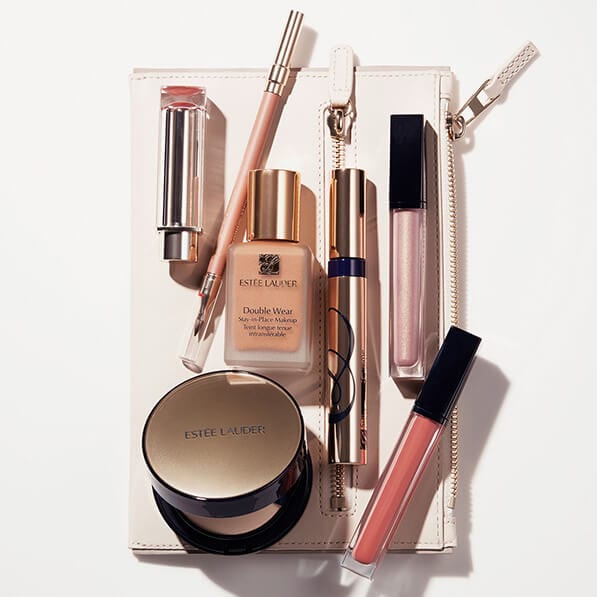 Fall may be filled with deep wines and berries, but we love nothing more than a rosy nude or pretty-in-pink look to complement a smoky, holiday eye. Shout-out to our favourite products to take our look from Halloween "scary" to holiday merry: Pure Color Love Lipstick, Pure Color Envy Sculpting Glosses, Sumptuous Extreme Mascara, and, of course, our daily Double Wear wardrobe.
For running around from day to day, we love Double Wear Cushion BB All Day Wear Liquid Compact. It'll keep your finish flawless for 8 hours, plus it has SPF 50, so you're keeping skin safe and healthy to boot. When it's a day that calls for a little more coverage and you want to take your look straight into night, Double Wear Stay-in-Place Makeup will get you through and then some, thanks to its 24-hour wear and buildable (yes, you can apply as much as you like and still look like you!) formula.
Now for the colour!
Sumptuous Extreme Mascara keeps eyes looking wide open and awake past that mid-afternoon slump, while Envy Sculpting Glosses in Discreet Nude and Plum Impulse add a pretty wash of pink that's universally flattering. But the holidays go hand-in-hand with glamour, and for that we reach for Pure Color Love in Raw Sugar—it's a luxe, matte formula that's also lusciously balmy. Just as we love our winter whites in fashion, we're officially ready to make winter pinks a thing for beauty.