It's safe to say that majority of us love a good bath. There is no better, or more indulgent, time to switch off, disconnect with the world and reconnect with yourself, if only for a short while. But we don't think that we have ever met anyone who loves a bath just quite as much as luxury nightwear designer, Olivia von Halle. Her pet boxer is even called Bathtub ("I name my dogs after things I love—the last one was called Pudding!").
I have been known to spend 3 hours in the bath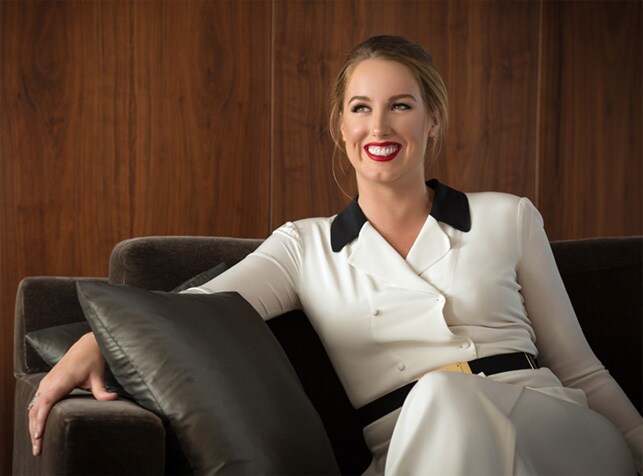 "I am a Pisces and find water so therapeutic", von Halle explains. "I can have the worst day and be in the worst mood and then I get into the bath and I am completely and utterly happy". So happy in fact, that she will spend a large portion of her evening dedicated to the task: "I spend so long in the bath—at least an hour a day. I have been known to spend 3 hours in the bath on a Sunday and I have always slept so well. It's probably because of my baths. It's just so relaxing…"
Her obsession with the nighttime ritual is perfectly fitting given the runaway success of her eponymous range of luxe sleepwear, which started by chance after she and her husband embarked on a whirlwind adventure to live in Shanghai as newlyweds. Standing at a statuesque six feet tall, von Halle found herself unable to fit into any of the clothes available in stores and so found a tailor to make all her clothes. "I had everything made for me—even my pajamas", she notes. "I became obsessed with them, wore them to everything: to birthday parties, to walk to the dog, to go to work, everywhere". It wasn't until moving back home to London, when von Halle started to give the PJs as presents to her friends, that the requests started to flood in—and a business was born. Now, stocked in 100 stores in 23 countries, OVH is officially queen of the silk pajamas world.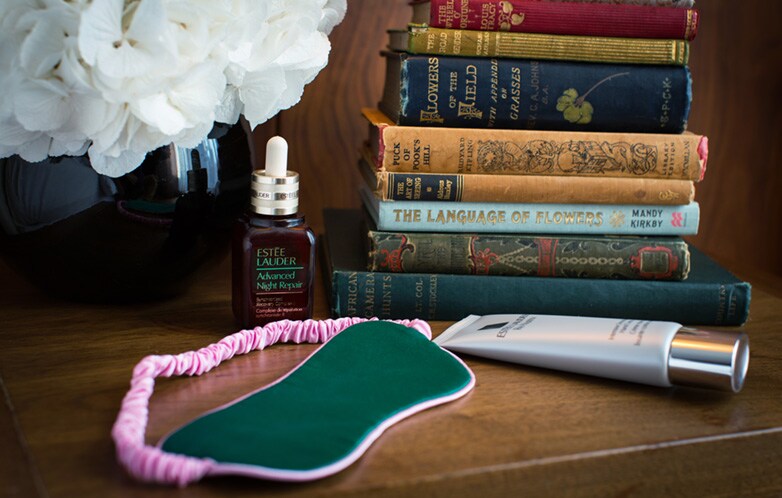 Want to know how to bath like an expert? Von Halle tells The Estée Edit just how it's done.
Run a really large and deep bath and pour in some Youth-Dew Bath Oil—it's such an opulent scent—then turn off the lights and burn some candles
Make a REALLY LARGE G&T—I love to use hand-hammered copper cups as they keep your drink cold enough to last an entire bath time
Put on a facial mask and let the steam activate the ingredients. Try the NightWear Plus 3-Minute Detox Mask
I am obsessed with moisturising
Geek out with your favourite book! I have quite an odd collection of books and love to read old 1920s horse instruction manuals or old British classics. Find your niche and use bath time to indulge in reading about it
Listen to some relaxing music in the background. My brother has a record label called Nixwax and I listen to the chilled house mixes on their SoundCloud account
I am obsessed with moisturising and moisturise everything post bath—I love dipping into the jar of Re-Nutriv Intensive Smoothing Body Creme and slathering it all over
Slip into something comfortable afterwards—and relax...
www.oliviavonhalle.com
The Olivia von Halle Pop-up Store is open Spring 2015 at 151 Sloane Street,
London, SW1X 9BX