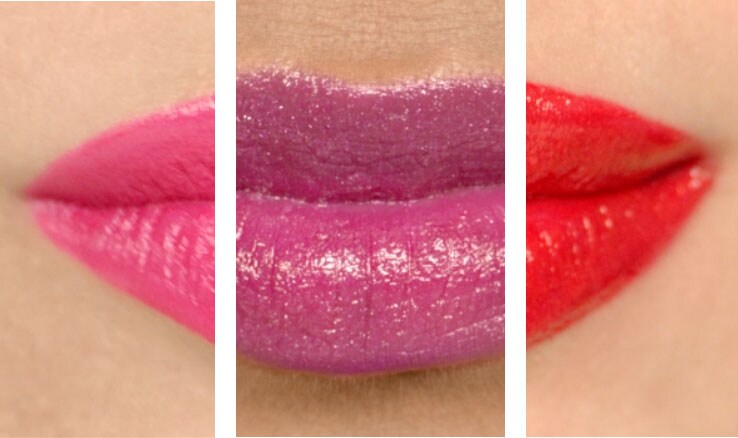 When it comes to lipsticks, we're spoiled by choice. Our cult-favorite Pure Color Envy collection includes 130 shades across six different finishes. And as much as we fancy ourselves makeup junkies with an arsenal of shades to switch up our looks, even the most dedicated lip color enthusiasts among us might admit that working our way through that many options is a herculean feat.
That's why we enlisted makeup artist Robin Black to help us parse all of the options—from lustrous to matte; plum to persimmon—and help us spot the most iconic shades and finishes deserving of a permanent home in our
personal collections.
If you're not already familiar with the visual feast that is Black's blog, Beauty Is Boring, prepare to be inspired. After more than a decade on set for countless editorial photo shoots, advertising campaigns, runway shows and more, Black, a professional makeup artist by trade, felt an inkling to go even further behind the camera as director and photographer of her own gorgeous beauty how-tos.
It all started as a side project when the models with whom Black worked begged her to let her real creativity fly on their faces. She'd invite them to the makeshift studio inside her home and run free with their most vivid makeup fantasies, documenting the process via Polaroid along the way.
Blogging was just happenstance after she began posting the images online and to Instagram under the handle @beautyisboring_ and soon discovered a following clamoring for more. Black ramped up her site with video tutorials, the most Pinnable photos, and a near-constant stream of beauty inspiration, garnering a Refinery29 Beauty Innovator Award for her work that, contrary to the name, is anything
but boring.
Which brings us to how she found herself with the 130 shades of our Pure Color Envy Lipstick. This is just the first in a series of videos we created with Black, each one designed to reignite your passion for even the most everyday products. Because what is beauty, after all, but to inspire?
And if you find yourself inspired by
this video, here are the shades to shop:
Stay tuned for more videos throughout the next several months. To learn more about Black and her work, check her out at beautyisboring.com.