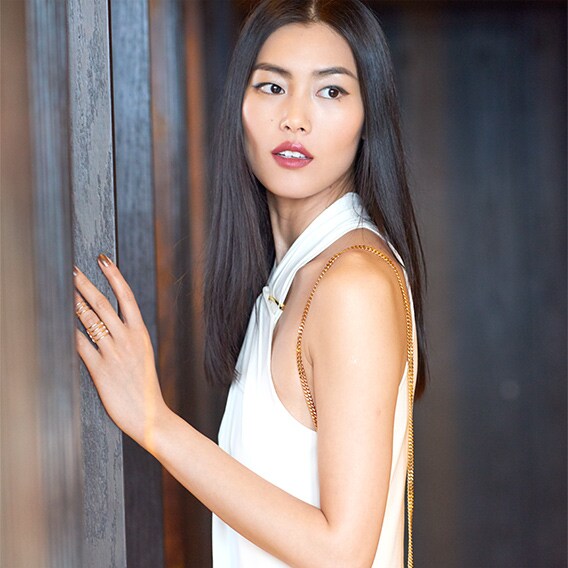 How will you be spending the holidays this year? What are you most looking forward to?
I'll be traveling many miles back home [to Hunan province in China] to visit my grandparents and parents. I'm very much looking forward to just spending time
with family!
What do the holidays mean to you?
It's a time to reunite with loved ones and reconnect with friends—preferably all
at once!
What are your favorite holiday memories?
Being with my family. We always gather together around a table to make
dumplings from scratch, chat about everything under the sun—and of course,
eat a satisfying meal!
What is the most memorable gift you've ever received?
The most memorable is also the most meaningful: my parents gave me an English dictionary before I left [China] for the first time.
What is #1 on your wish list this year?
To not age another year! [Laughs] Just kidding. I just want to maintain my health!
What do you plan on gifting this year?
This is a secret...I'll be surprising everyone! [Sly smile]
Are you a last minute kind of shopper, or do you like to plan ahead?
I always try to plan ahead, but I end up doing everything last minute!
Do you change up your beauty routine to account for all the extra
holiday merriment?
Paying attention to your diet and nutrition is important. Getting proper amounts of beauty sleep and applying masks more consistently are also musts.
What do you always make sure to have with you for every party?
My cell phone, so I can take plenty of photos for memories!
The holidays are a time to reunite with loved ones and reconnect with friends—preferably all at once!
Now for the Estée Stories holiday speed round…
Favorite holiday song:
I don't think I have a favorite—I just love listening to familiar tunes over and over.
Favorite holiday scent:
The faint smell of a calm, peaceful atmosphere.
Favorite holiday food:
Any kind of dessert!
Favorite holiday movie:
I always make a pact to go see a new holiday-themed movie every year!
Snow: Love it or dread it?
Love it!
Gift shopping: Online or in-store?
In-store.
Twinkle lights: Colorful or all white?
Colorful.
Eggnog or hot chocolate?
Hot chocolate.