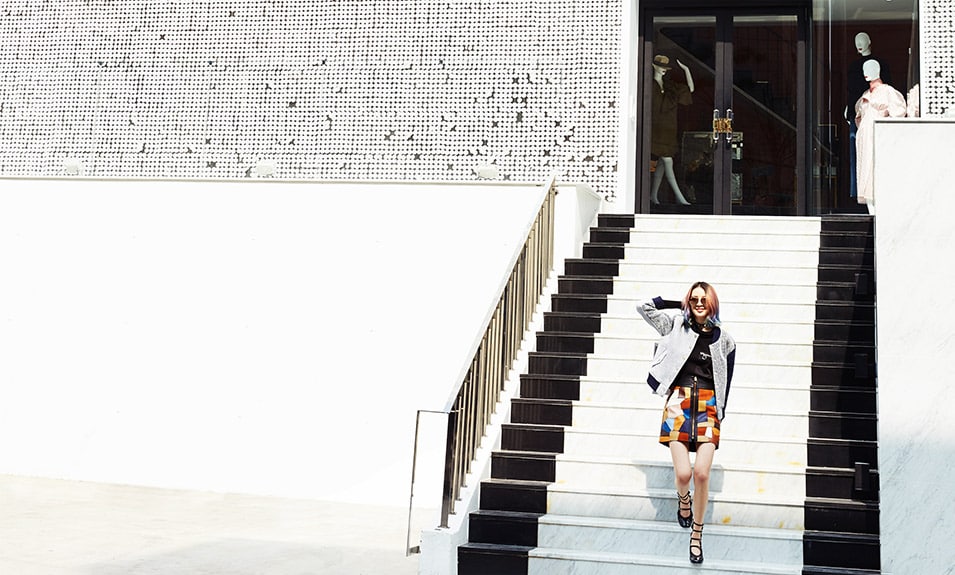 As Estée Lauder's Global Beauty Contributor, Irene Kim certainly lives up to the name. Fresh off a whirlwind Fashion Month with stops in New York, London and Paris, Kim gives her 753,000 Instagram followers behind-the-scenes access to some of the world's most fashionable, exclusive events. But on a sunny spring day in Seoul, she couldn't be happier to be back in her hometown—even after having just moved into a new apartment with a box serving as a makeshift coffee table.
Kim credits all of her travels for her distinctive sense of style (one that, on any given day, might include a jumpsuit, a floral-embroidered bomber jacket or a floor-skimming skirt that was made for twirling). "I'm a little bit quirky and fun," she says of her inspiration. "I don't really take it seriously. I think whatever you put on should make you feel good and happy." Here, she shares that contagious, happy-go-lucky vibe as she gives Estée Stories an insider's guide to her favourite spots in Seoul.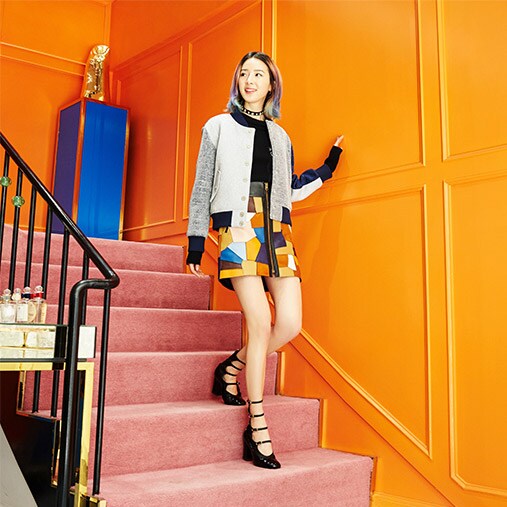 Rare Market
"[The cofounders, Dami Kwon and Jessica Jung] are two really cool girls I look up to. They launched this amazing boutique at a time when Seoul was getting a little boring for me—I was always going to the same stores. Now this is my go-to place for the latest designers and trends. They're really good at curating a mix of up-and-coming designers with those who have been around, and they mix Korean designers with other brands from all over the world."
95-5 Cheongdam-dong, Gangnam-gu, Seoul; +82 2-512-3433
My Boon Juice Bar
"When I was in New York, there were juice places everywhere, and they started popping up in Seoul pretty recently. I finally found one near my place, and now it's part of my weekend routine to get a fresh juice. I like the grapefruit best!"
4-1 Cheongdam-dong, Gangnam-gu, Seoul; +82 2-6947-1273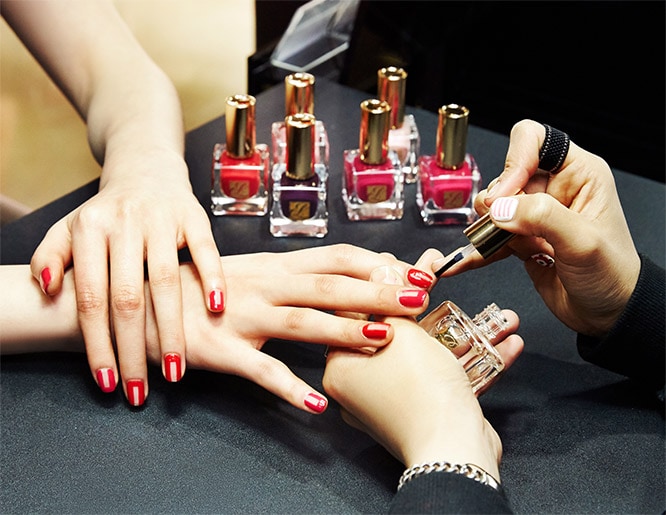 Nails: Unistella
"I've known [owner EunKyung Park] since I first started modeling, and her salon is actually just a five-minute walk from my house! She always comes up with fresh, innovative ideas. If she has a new idea or I have a new design concept, we always share it and try it on my nails. She is so down-to-earth and has always been so humble about her talent."
19-30 Cheongdam-dong, Gangnam-gu, Seoul; +82 2-517-5884
Shasha Pilates Studio
"I force myself to work out, not to lose weight, but just to have energy and stay balanced. My teacher said that it's better for your body to stretch it out when travelling, because it's so important for circulation. I've been going here for a little over six months. Even the simplest exercises were hard at first, because I just wasn't stretched out before. And the thing with Pilates is that it's so important to have a strong core, and to keep your shoulders down, avoid crossing your legs…it just helps a lot with posture on a daily basis. Now I'm constantly thinking about it."
1F 598-5 Clio Building, Sinsa-dong, Gangnam-gu, Seoul; +82 2-517-4405
Hair: Sunwoo Kim
"In the beginning we played together, and now I just let him do what he wants. We've known each other for so long that he knows exactly what to do, like what colour I need to add. Now it's just rainbow. I used to be worried about it fading, but when it does, it kind of turns pastel, so it gives a nice, softer look. It always turns out differently. It's kind of a treat for me to recharge myself. I just feel happier when my hair is colourful."
@ksw7789; sunwoohair.com
Photos by Hun Je Jo.