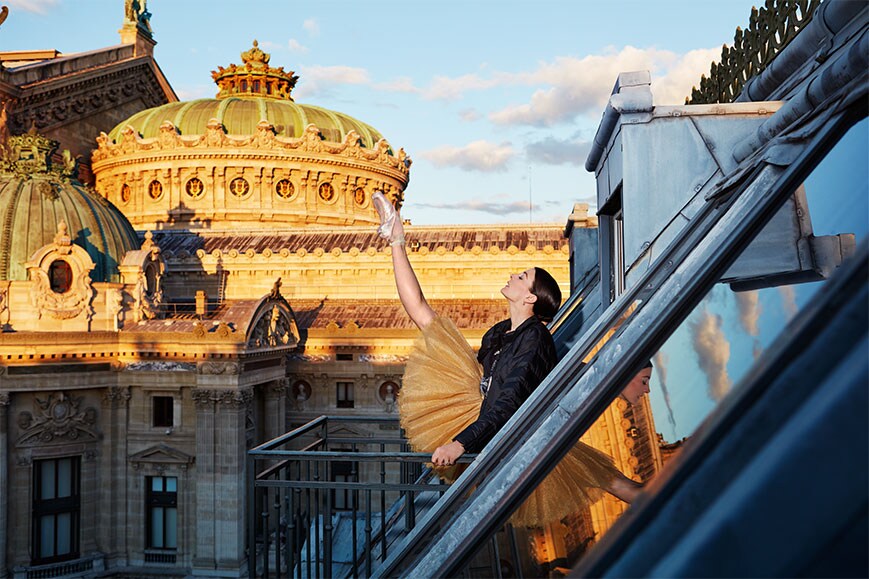 "I was never the little kid who wanted to be a ballerina. I grew up in nature on the countryside and I never knew about this world." Funny thing coming from the current étoile of the Opéra National de Paris ballet. And yet, despite never having been drawn to the classically girly ballet world, Marie-Agnès Gillot was doing leg exercises on her own at age five, before she even knew what the movements were. "My mom saw me and said, 'There is a place to do that.' She brought me to a ballet class, and I never left after that. I loved it immediately."
What is your all-time favorite piece to dance?
I always love what I'm dancing at the moment. Because I'm always learning, forgetting, learning, forgetting, I like to focus on where I am now. I just finished The Seasons' Canon, with Antonio Vivaldi's The Four Seasons recomposed by Max Richter. It's amazing.
Do you have a preference for dancing versus choreographing?
I started both when I was small. I love choreographing, but to become a prima ballerina is so hard that I could only focus on dancing until I got where I wanted to be. Now I'm the first-ever étoile of the Paris Opéra to create my own piece. No female star has ever done this before. And I put the men on pointe shoes!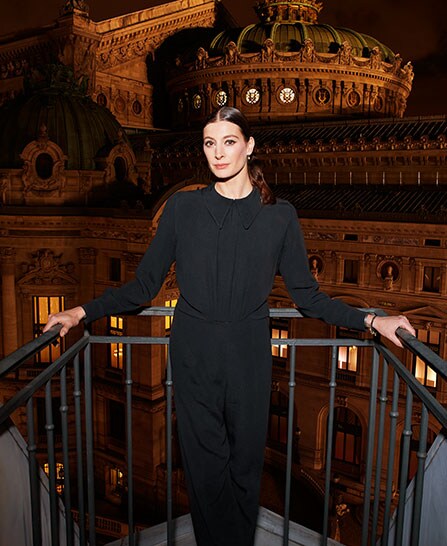 Talent is everywhere.
Where do you get your inspiration for your choreography?
I'm really a curious person, so whenever I don't have a show, I'm going to the theater or a concert or a contemporary art exhibition. I get my inspiration from other artists.
When it comes to your beauty routine, is there anything you always make sure to do before or after a performance?
I have been using Estée Lauder for 16 years. So I'm not a beginner! And I can see the benefits. I put stage makeup on every night, and it's heavy. It's not great for the skin, because I need waterproof foundation. But I'm very happy, because my skin is really in good shape despite that. Unless I'm going to a party or a dinner after a show, I wash my face right away. Then I apply a lot of Advanced Night Repair, followed by Revitalizing Supreme+ moisturizer.
What do you see for your future after you dance your final performance this spring?
I am opening a dance school in Italy. I found an area with a ton of land, and I need a lot of space, because I want the kids out in nature. And it's not only focused on dance—part of the rules are that the kids must learn to cook. So every morning they will go out to the garden to pick their vegetables and bring them in to cook, and afterward they will go to dance.
I also want to teach dance to all of the local people in the town where the school is—the daughter of the local butcher, or the mason's child. Talent is everywhere.