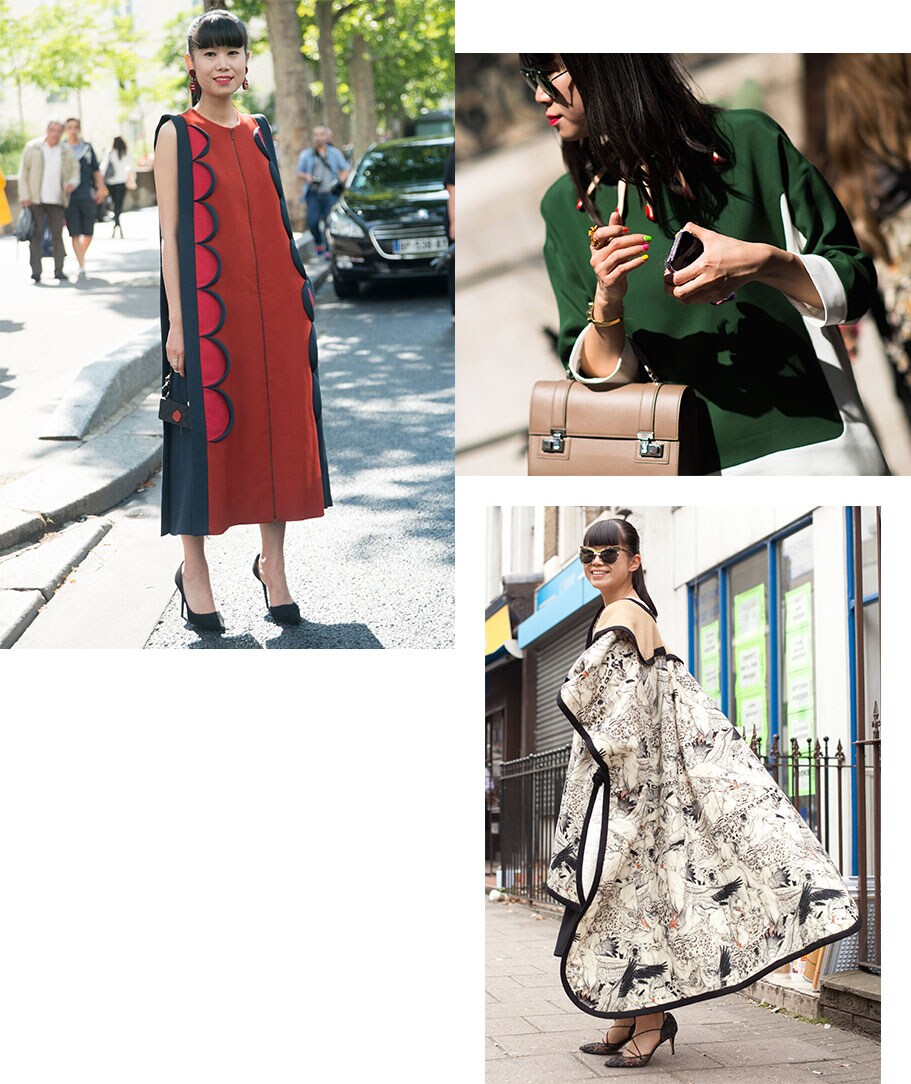 For former ELLE China senior fashion editor Leaf Greener and her wardrobe of highly styled camera-ready outfits, every week is fashion week. "People ask me if I ever get tired of dressing up, but to me, it's like brushing my teeth—it's just something you do on a daily basis," she insists. You could say Greener was born a fashion obsessive: In high school, she would often go home at lunchtime to change into a new outfit for her afternoon classes. Even candy could be an accessory, and lollipops were chosen not for their flavours, but for their colour-matching potential with an outfit.
During her six years in the magazine industry, Greener's colourful closet became street-style fodder, often attracting the lenses of some of the biggest photographers on the fashion show circuit. But when she left her full-time job to go out on her own a few years go, she did not pursue celebrity styling as so many people thought she would. Instead, Greener calls herself a "freelance fashion creator" and she has set out on a sartorial mission to spread the gospel of high style throughout China. "I want the world to know that Chinese women are amazing when it comes to fashion. I am that bridge," she insists, which is why Estée Lauder tapped Greener to be the new face of its Baby Pearls collection. Here, Greener takes Estée Stories on a guided tour of her greatest ensembles while providing tips on the beauty looks to match.
I want the world to know that Chinese women are amazing when it comes to fashion.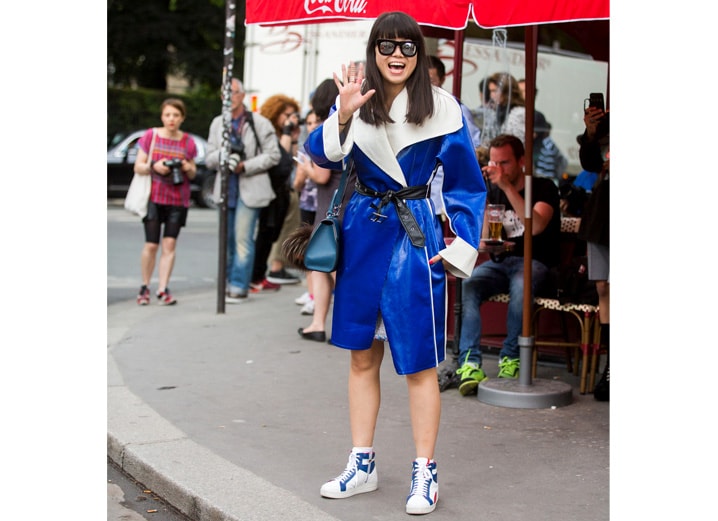 Paris Menswear Fashion Week, June 2013
Here in a simple, colour-block shift dress Greener admits that sometimes her beauty look makes the fashion statement. "Nail colour should be a reflection of who you are," she advises of trend-setting with bold, unexpected lacquers. "Don't worry about whether [it] matches the outfit."
Paris Haute Couture Week, July 2014
Despite her love of wacky designs, keeping it classic with timeless pieces—and equally timeless makeup—never goes out of style, says Greener. "Simple eyeliner and a pretty lip colour did the trick with this evening look," she elaborates.
London Fashion Week, September 2014
"I've worn thick bangs and a ponytail for years. When I was a child, this was how my mother did my hair," Greener explains of her slightly retro updo that pairs well with this printed trapeze cape and a nude lip.
Paris Haute Couture Fashion Week, July 2014
"I love this effortless look," Greener says of swapping out heels for a pair of high-top trainers, the style set's footwear of choice this season. "Growing up, I always liked to wear sneakers with my dresses," claims Greener, who suggests that it's best to keep hair and makeup simple when adding a sporty element to your look.