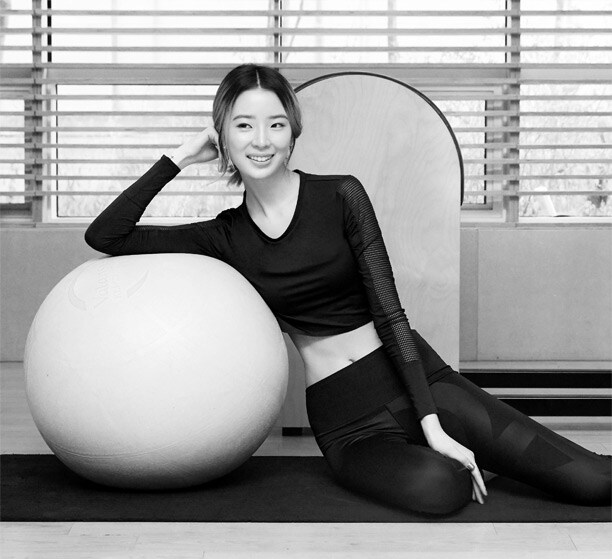 There's no denying that the life of a model is glamorous: photo shoots, fashion shows and travel to exotic locales grants a front-row seat to the best of what global culture has to offer. But all that excitement comes with its fair share of stress, from nonstop travel to late nights out to bossy photographers and fashion editors. So how do some of the world's most famous faces take it all in stride and still manage to look so good? In this installment of our Stress Less series, Irene Kim gives us the rundown on her favourite de-stressing methods and her dream relaxation day.
At any given moment, you're likely to be on an airplane flying somewhere around the world. How do you like to recover?
Finding the closest massage place in the city I'm in and visiting there immediately!
When your schedule gets crazy and you're going nonstop, do you carve out moments of relaxation for yourself, or just power through and relax after?
I'll power through and powerfully relax afterward [laughs].
Does the stress get to you? What are your best tips for de-stressing when you're on the go?
Staying hydrated, giving yourself a free day to eat whatever you want, listening to music and watching re-runs of Sex and the City.
Do you believe there is a connection between feeling stressed and the look of your skin? If so, what are your favorite ways to help your skin recover when it's looking or feeling over-stressed?
Yes, definitely. Getting enough sleep and staying hydrated will help with stress and prevent you from looking fatigued or overwhelmed.
Getting enough sleep and staying hydrated will help with stress and prevent you from looking fatigued or overwhelmed.
You were recently introduced to new Advanced Night Repair Intensive Recovery Ampoules. How and when do you use them?
I have been rubbing the Ampoules between my fingertips and massaging the contents gently over my face. I usually use them after a long day of shooting or on the plane, so about 2-3 times per week.
What do you love most about the Ampoules?
They are compact and so perfect to travel with!
Tell us your other favourite ways to de-stress:
Yoga or cardio?
Yoga.
Salty snacks or sweets?
Sweets!
Meditation or mindless TV?
Mindless Instagram [laughs]!
What is your favourite part of your job?
My favourite parts are all the travelling I get to do, as well as trying new restaurants in whatever cities I end up in!
What is the hardest part of your job?
Recovering from jetlag. I'm always jetlagged these days.
Tell us about your dream day.
1) Going to get a facial.
2) Doing a bout of aerial yoga.
3) Visiting an art gallery.
4) Having sushi for dinner.