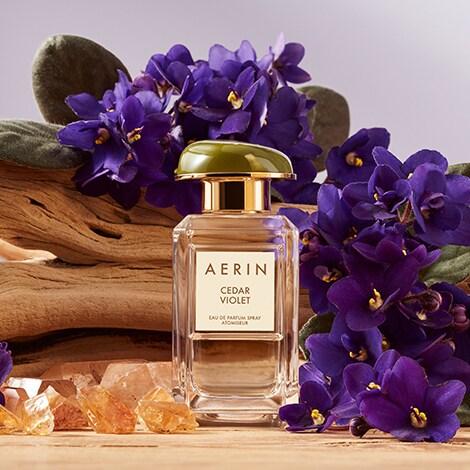 As the seasons change, so does the way we think about fragrance. Fortunately, Aerin Lauder, Founder and Creative Director, AERIN, is one step ahead of us with her latest scent, inspired by the magic of the forest.
Tell us about your inspiration for creating AERIN Cedar Violet.
Cedar Violet is an ode to the wide-open wilderness of the Adirondacks, where forests cover mountain peaks and verdant valleys in every direction, and the fresh, crisp air invigorates the body and spirit.
Can you share details from your last trip to the Adirondacks?
We went for my husband's birthday with a group of friends. We stayed at The Point, which is a boutique hotel with an inviting beautiful set of log cabins on the water nestled in a beautiful forest.
What emotions does this fragrance evoke?
Excitement. Mystery. Adventure. Discovery.
Can you share details about the unique ingredients in this fragrance?
AERIN Cedar Violet is a woody floral fragrance inspired by the textural, luminescent quality of a wooded landscape at the arrival of Autumn. Bright notes of Violet Leaf and lush blossoms are underscored by rich, sensuous amber and cedarwood. This is a contemporary yet distinctly feminine fragrance.
What does AERIN Cedar Violet layer/pair best with? Can you share your
favorite layering technique?
Cedar Violet can be worn alone or be layered with Amber Musk. One spray of Amber Musk,
followed by two sprays of Cedar Violet, provides a lavish, sensuous fragrance that smoothly translates from day to evening.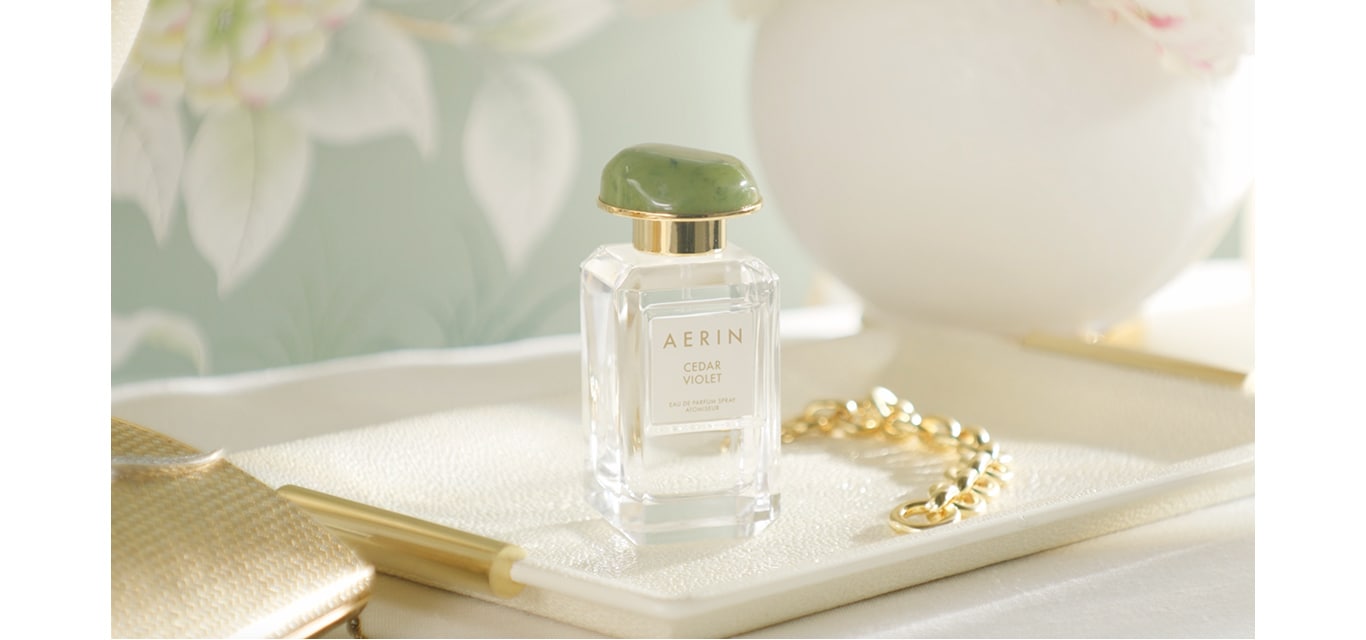 I love the Adirondacks in the fall when the leaves take on a golden hue. It
was the inspiration for Cedar Violet, a bright and uplifting blend of natural
woody florals that evokes a sun-dappled forest.