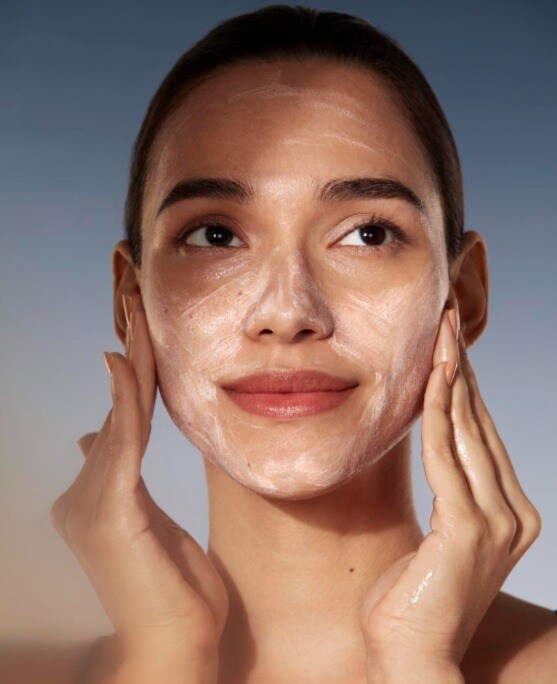 Table of Contents
What is combination skin?
People with combination skin often have areas of oily skin and areas of dry skin. The oily skin typically occurs in the T-zone, which includes the forehead, nose and chin. In contrast, dry skin is typically found on the cheeks, neck and jawline.
While it is relatively easy to care for oily or dry skin alone, treating combination skin can be more challenging. Improper care of the different areas of the face can result in either a lack of hydration or an overproduction of oil, which can lead to breakouts and dry patches.
One way to determine if you have this skin type is to see if your T-zone (forehead, nose and chin) appears oilier than your cheeks and neck. Finally, you should check if you experience dry patches while also having acne breakouts, which is a good indicator that you have a combination skin type.
When caring for this skin type, it's important to strike a balance between hydrating the dry areas and controlling oil production in the oily areas. Additionally, to avoid exacerbating the skin's condition, it's crucial to protect your skin from the sun with a broad-spectrum sunscreen.
Caring for combination skin can be challenging, but achieving healthy, balanced skin with an even complexion is possible with the right skincare routine, knowledge, and approach.
Skincare routine for combination skin
It is important to take care of your skin at different times of the day. During the day, you should ensure your skin is properly cleansed, prepared, moisturised, and protected from the sun. At night, you should cleanse to remove pollutants and replenish nutrients to support skin's healthy regeneration. Below are the daytime and nighttime skincare routines that cater to a combination skin type.
Step 1: Cleanse

Before using any other products, it's important to cleanse your skin with a gentle foam cleanser to remove dirt, oil, pollutants, and dead skin cells from your face.
The Estée Lauder Perfectly Clean Multi-Action Foam Cleanser/Purifying Mask has a creamy formula that transforms into a rich foaming cleanser. This AM or PM cleansing foam removes makeup, impurities, oil, and pollution while improving the skin's surface. To use, dampen your face and neck with warm water, then gently apply the cleansing foam, being careful around the eyes. Use circular motions with the tips of your fingers to massage the foam into your skin, and then rinse off with warm water. Finally, pat your skin dry.
Step 2: Tone
Toners can help combat combination skin in several ways. They help to remove residual dirt and oil, and also provide additional benefits such as reducing visible irritation.
Toning Lotion/Refiner for Non-Drying Exfoliation and Refining

The Estée Lauder Perfectly Clean Multi-Action Toning Lotion/Refiner is an ideal toner for combination skin. It tones and provides non-drying exfoliation, resulting in a brighter complexion. The toning lotion is compatible with combination skin and all other skin types. It can be used daily. Simply apply to your face (avoiding the eye area) with a cotton pad after cleansing, both morning and night.
Step 3: Apply Serum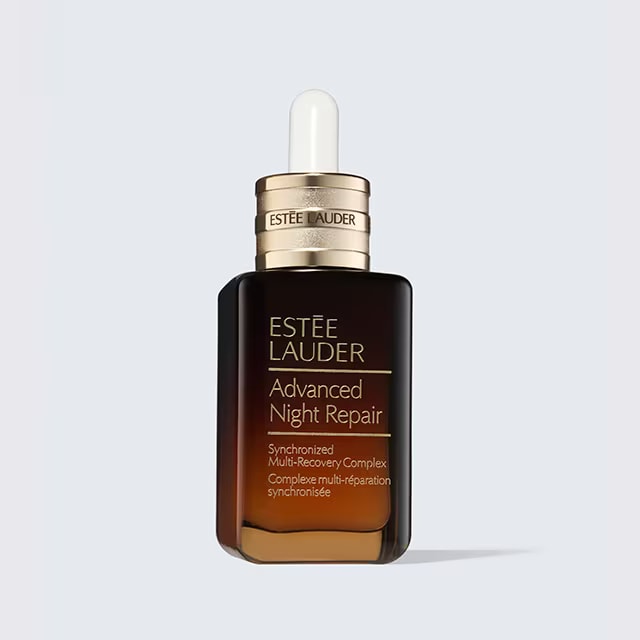 Serums are a great way to add concentrated active ingredients to a combination skincare routine. They can effectively address various skin issues, ranging from anti-aging to controlling oil production. Serums absorb into the skin easily—and are usually more potent than moisturisers. It is crucial to select high-quality serums targeted to your specific skin concerns, and then to follow with an appropriate moisturiser.
The Estée Lauder Advanced Night Repair Serum Synchronized Multi-Recovery is our top-rated combination skin serum with a patented, highly comprehensive formula. It features Chronolux™ Power Signal Technology, making it a fast-penetrating, deeply hydrating serum. Suitable for all skin types, this serum addresses multiple signs of aging, improves skin firmness, reduces the look of lines and wrinkles, and combats dryness and dehydration. Skin looks smoother, younger, more radiant, and even-toned.
The oil-free texture makes it a perfect nighttime recovery serum for combination skin. Moreover, it reinforces the skin barrier in just four hours. Lastly, this high-performance hydrating face serum is loved by all skin tones and all ages.
To apply, use one dropper of serum onto clean skin every morning and every night. Gently smooth it all over your face and neck. Massage onto your face using all your fingers, extending to the ears.
Step 4: Moisturise
Moisturising is an essential part of any combination skincare routine to help hydrate and preserve moisture in the skin, avoiding dryness. Moreover, it leaves the skin feeling softer and strengthens the skin's moisture barrier. Finally, using a moisturiser can prep the skin to better receive skincare products by sealing in moisture and serving as a foundation for additional skincare products.
Multi-Action Creme to Reduce Dark Spots and Moisturise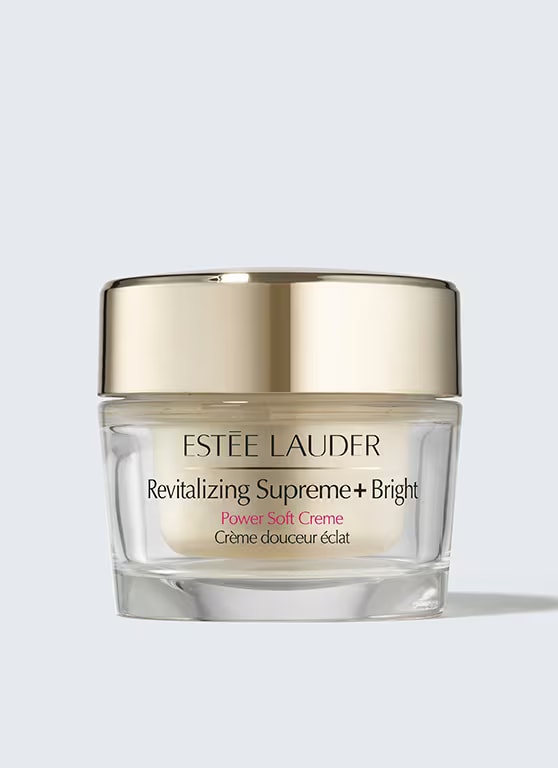 Estée Lauder Revitalizing Supreme+ Bright Power Soft Creme is a multi-action moisturiser that visibly improves the appearance of dark spots, including acne marks. Suitable for all skin types, this moisturiser is made with 99% naturally derived* ingredients such as Beautyberry Extract and Vitamin C. The special formulation helps visibly even out skin tone, minimises the appearance of dark spots, and gives the skin a clear and healthy-looking radiance. Additionally, Moringa Extract helps boost the skin's natural collagen production.
*Per ISO Standard 16128. From plant sources, non-petroleum mineral sources, and/or water.
Rich Hydration Night Moisturising Creme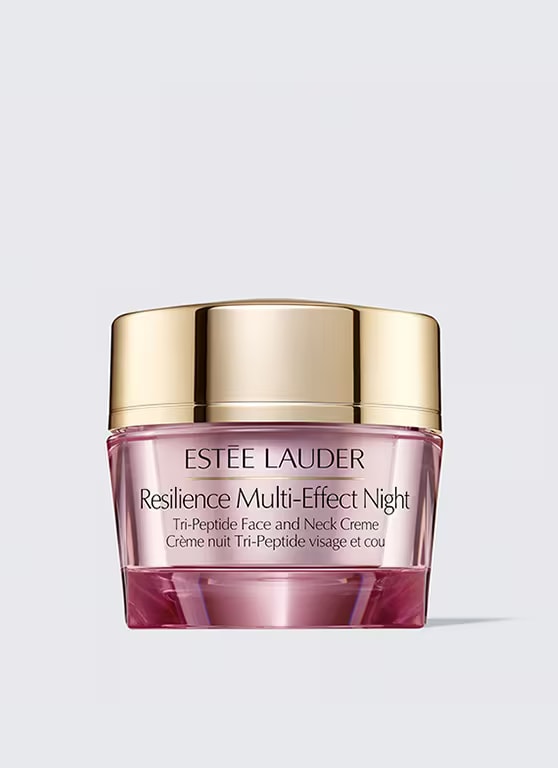 Our skin requires additional care during the night to aid in its regenerative process during sleep hours. Estée Lauder Resilience Multi-Effect Night Tri-Peptide Face and Neck Creme is a powerful nighttime moisturiser that helps reveal a firmer, more lifted look, reduces the appearance of fine lines and wrinkles, and provides rich hydration. The cream has been dermatologist-tested and is non-acnegenic and non-pore-clogging, making it suitable for combination skin. To use, apply a small, coin-sized amount to your face and neck. For best results, this cream should be applied at night after serums.
Step 5: Apply Eye Treatment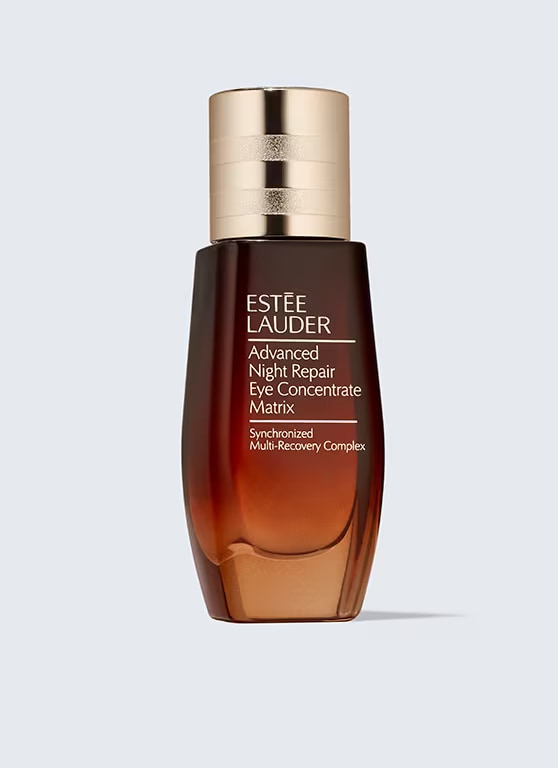 Eye creams are an essential part of a nighttime combination skincare routine. Since the skin around the eyes is quite delicate and thin, it's important to use creams that specialise in the nourishment and hydration of this area. People with combination skin usually have dry skin in this area, so it's recommended to use an eye cream that can help reduce dryness, signs of aging and fatigue, and/or damage from environmental aggressors. Advanced Night Repair Eye Concentrate Matrix moistures the eye area while tightening the delicate skin. Use morning and night by gently applying under the eyes from the inner to outer corner.
Step 6: Apply Sunscreen
Sunscreen is one of the most important combination skincare products that protect us from the sun's UV radiation. Daily use of SPF helps protect our skin from the harmful effects of the sun but also helps minimise the impact of sun damage that can lead to early signs of aging.
Hydrating Daytime Moisturiser with Sun Protection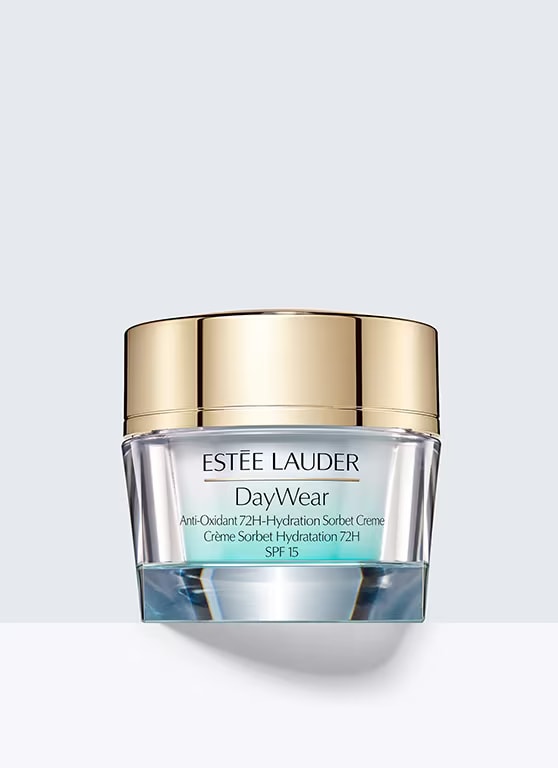 Estée Lauder DayWear Anti-Oxidant 72H Hydration Sorbet Creme SPF 15 is an ultra-light sorbet creme that deeply hydrates the skin with its innovative, water-light texture. Its 72-hour hydration technology provides long-lasting and intense moisture, making it ideal for combination skin types. Additionally, the creme is a powerful skin protector with five antioxidants and broad-spectrum SPF 15 sunscreen. It is dermatologist-tested and non-acnegenic and can be applied to the skin during the day and night for a refreshed, smooth, and healthy-looking glow.
Liquid Foundation with Sun Protection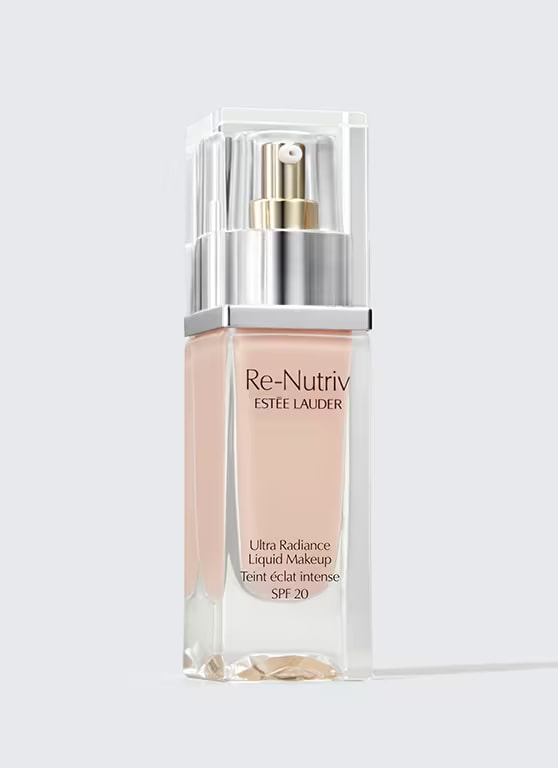 Another method to help protect your skin from the sun is to use a foundation with SPF while doing your daily makeup. Estée Lauder RE-NUTRIV Ultra Radiance Liquid Makeup SPF 20 is an ideal option that provides a radiant glow and sun protection. To use, shake the bottle well and smooth it over your skin. This liquid foundation can be built up to full coverage and is non-acnegenic, making it suitable for those with combination skin.
Combination skin can be found in a large number of people today. Luckily, a wide range of combination skin-friendly products can help people with combination skin treat their various skin concerns. Estée Lauder provides non-comedogenic and non-acnegenic products that suit people with combination skin and other skin types.
The Advanced Night Repair Serum Synchronized Multi-Recovery is the perfect nighttime recovery serum for combination skin. Shop this patented serum at esteelauder.com.au today.
What should I be aware of if I have combination skin?
Can combination skin change?
Is combination skin rare?