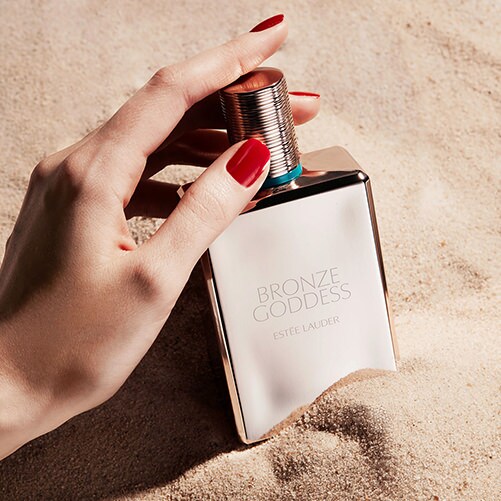 Bronze Goddess Eau de Parfum
Our cult-favorite Bronze Goddess fragrance has long been hailed as summer in a bottle. The original Eau Fraîche is a sun-drenched blend of bergamot, warm amber, tiare flower and vanilla, wrapped in creamy coconut. Now we're upping the exotic, sunny ante with a new Eau de Parfum that's even sexier than its predecessor. It has the same fresh coconut at its heart, but this addictive option gets a warmer touch with praline, caramel, and a more intense form of jasmine.
Think of it as the difference between your local beach and a trip to Bali. The former is familiar, relaxing and reliably fun. The latter opens you up to new experiences, the place from which fantasy springs to life. And now, any time of year, you can choose how far you want to travel—right from the comfort of your own pulse points.