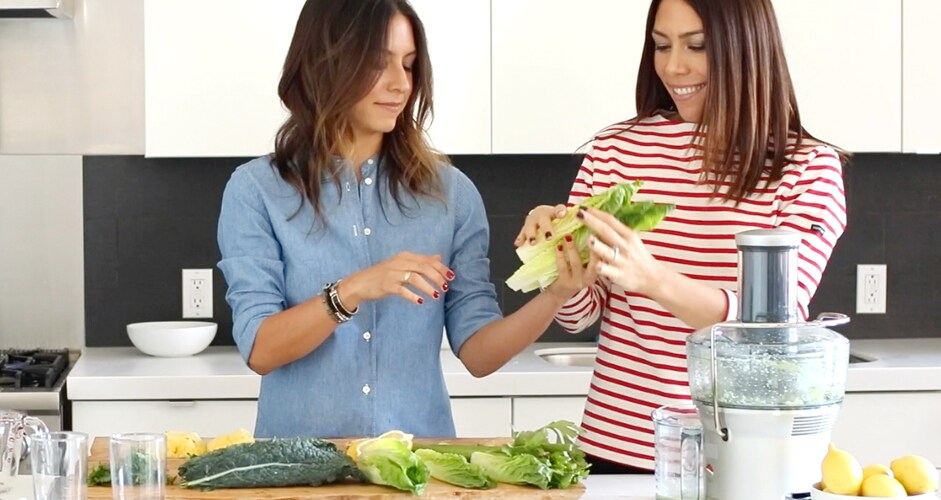 Having been in the business of helping their readers live happier healthier lives for over a year now, bonberi.com's Vanessa Packer and Nicole Berrie are strong believers in the mental and psychological effects of eating a balanced, whole-foods diet. "For many people, health does stem from a vanity aspect, though," Berrie admits. "But we're not mad at that," she continues, pointing out that the more people know about the skin-clarifying, hair-lengthening, eye-brightening benefits of nurturing your body, the better. "Beauty really does come from within," adds Packer—and it can start with the delicious, nutritious, and surprisingly easy-to-make green juice below.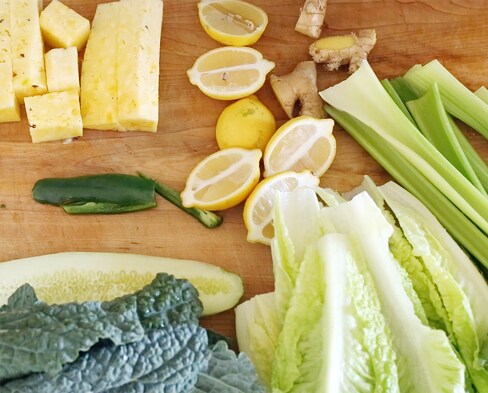 Skin Dew Juice
(Serves 2)
1 head of romaine
4 leaves of kale
3 stalks of celery
1 cucumber, peeled
1 thumb-sized amount of ginger
1 lemon
Handful of cilantro
2 cups of pineapple
½ jalapeño, deseeded

Clean and prep all fruits and vegetables. Pass ingredients through a juicer, stir, pour into glasses, and enjoy.