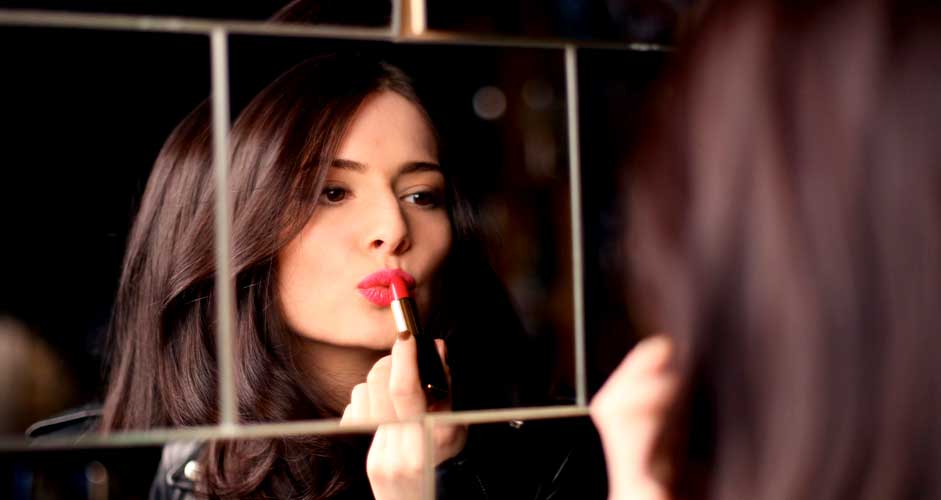 Colombian-born Carina Soto Velasquez Tsou grew up in restaurants. "My dad is a chef. I've always been a part of the industry." But it wasn't until she moved to Paris in 2003, and a part-time waitressing gig became her passion, that Tsou realised just how deeply the business of food and beverages ran in her blood. "That's really where I started my career," she says referencing her time spent at the Experimental Cocktail Club, the critically acclaimed speakeasy that launched the next-gen cocktail bar movement that's currently afoot in the City of Light. Tsou quickly climbed the ranks, first becoming the manager and building an impressive knowledge of spirits, and then hiring her own team of cocktail curators, which included her would-be business partner, Josh Fontaine. An NYU-alum who was doing his masters in International Relations in Paris, Fontaine was also "a very good bartender," Tsou recalls. Along with her then boyfriend and now-husband, Adam Tsou—a fellow NYU-schooled American living in Paris—Tsou and Fontaine ultimately branched out on their own.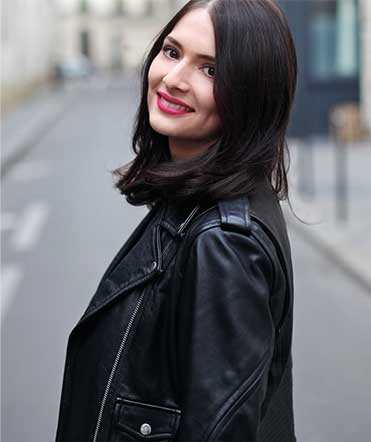 Together, the trio has helped spark a dining revolution in Paris—first with their extremely popular taco joint, Candelaría, which opened in 2011; then with Glass, their "dive bar" in the newly-hip Pigalle neighborhood a year later; and most recently with Le Mary Celeste, the cozy cocktail lounge and oyster bar where getting a table is near-impossible. "Our vision is to collaborate in a creative community," Tsou says of the team's specific recipe for success.
I don't put on too much perfume, because I wear it for me, as my pleasure.
In addition to knowing her cachaças from her tequilas and mezcals (click here to see Tsou's custom cocktail inspired by Estée Lauder's Youth Dew), she also happens to be quite handy at the beauty counter. "My mom is a cosmetologist," she reveals. Here, the 29-year-old entrepreneur talks South American versus French makeup rituals, and why beauty and bartending are not mutually exclusive.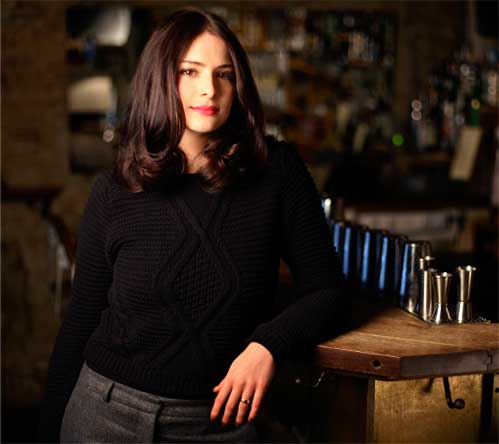 On Makeup:
"South American women take good care of themselves! French women are more laid-back in that respect; they use a lot of natural products, and they don't wear that much makeup. I like to have some things that represent my South American side, but I mix both—so I sometimes wear flashy things and sometimes go with a more simple look. I always put mascara on, though, because I have very thin eyelashes, and I put some color on my cheeks. In Winter, I'll usually wear colourful lipstick."
On Hair:
"Le Mary Celeste has a strong female staff so the girls are always wearing their hair up, or doing braids because they're in constant contact with food. I used to do it, too, but I cut my hair short a month ago— and I love it! My hair stylist in Paris is amazing and I always tell him he'd be an amazing bartender because he takes his time and listens to you!"
On Nails:
"I love high heels, flashy shoes, and nail polish. In South America, women always have their nails organised. When I was bartending more I didn't wear a lot of nail polish, but when I'm working or doing events now, I typically do. I like every tone of red, and in winter I like navy blues."
On Fragrance:
"My other passion is perfume. I think it's so important. The smell is the first thing you get when you walk into a place or meet someone for the first time. I wear perfume every day and I try to change it as often as I can. I don't put on too much, because I wear it for me, as my pleasure, and I try to wear something soft and subtle when I work."
On Fitness:
"When you work in this industry, you work late hours and you eat and drink more than a normal person. I think yoga is the best thing you can do for yourself if you're in the restaurant business. It helps with back strength—and it helps your mental health, too. I do Bikram yoga once or twice a week if I can, and in the summertime in France, you can do yoga in the park!"
Photos by Danielle Rubi.