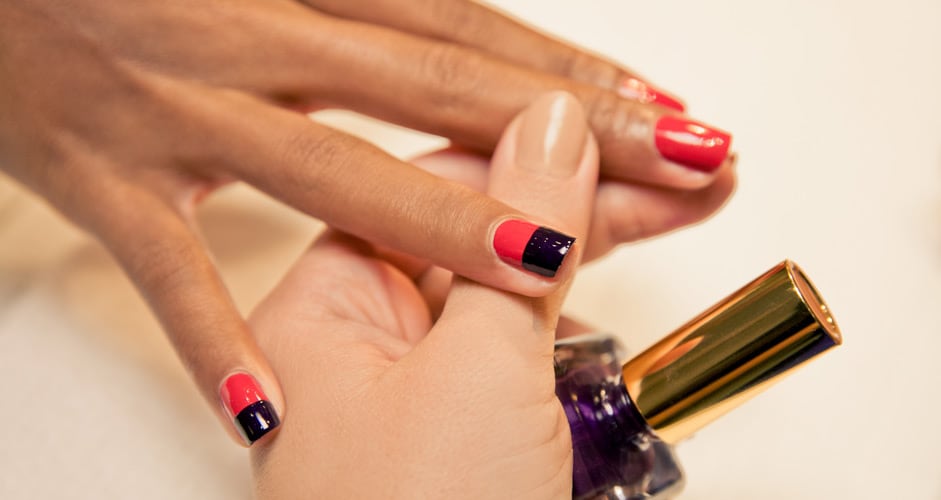 The nail art craze spread like wildfire when it resurfaced a few years back, capturing the hearts, minds and fingertips of the celebrity and fashion sets. Like pastel hair streaks or feather extensions, it was one of those fleeting street-born beauty trends. Nail embellishments of the hand design — 3D, accessorised and airbrushed — variety were so prevalent that they made headlines on the red carpet and the runway, and inspired DIY design kits and even the E! Network's "Mani Cam." Then came the predictable backlash — and a return to more classic, monochrome lacquers like red, pale pink and nude.
It can be so hard for women to navigate nail art, so I wanted to break it down — to really guide them through the process
"It started cool, but then it went wild — and got messy," according to Eleanor Langston, former beauty editor at magazines like Self, Cosmopolitan and Fitness. But Langston doesn't believe that the nail art trend is over, per se, just that it needs a bit of an overhaul. "It can be so hard for women to navigate nail art, so I wanted to break it down — to really guide them through the process through an editor's point of view," she says, explaining the impetus behind Paintbox, her new nail salon that specialises in "minimalist, expensive-looking" nail art in a "luxe, spa-like" environment.
Paintbox occupies prime, downtown New York real estate — right next to the Mondrian Hotel — and is just a few blocks from the mecca of retail cool that is Opening Ceremony. The bright and airy 1,500-square foot salon opened in May with 18 well-appointed stations and, most shockingly, no overpowering/mind-boggling wall of polish colours. "It's definitely a different thing not to have one," admits Langston, "but I think girls stand in front of that wall and they get intimidated, and overwhelmed. It's almost paralysis of choice!"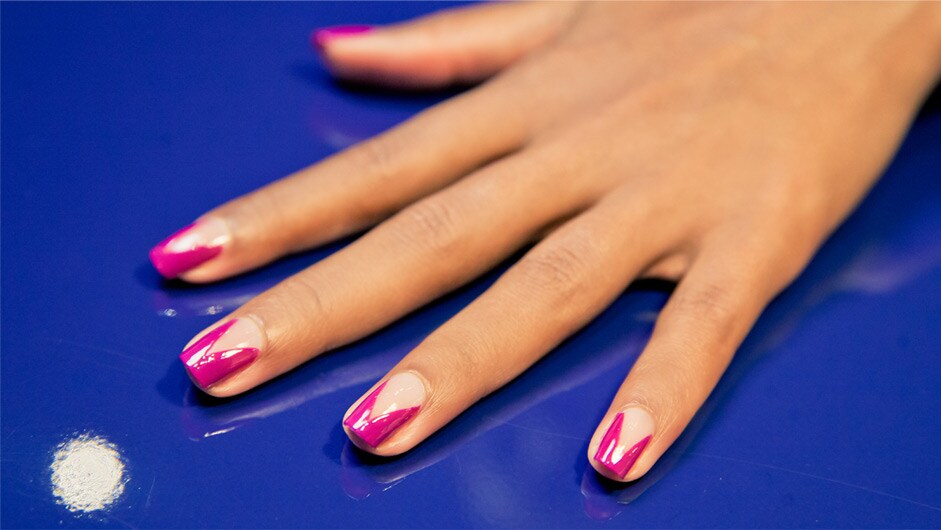 Instead, Langston and her partner, Paintbox creative director and seasoned editorial manicurist Julie Kandalec, have stocked the location with 50 of the industry's best shades, from a range of the industry's best brands. "We treated it like a mini magazine beauty awards," Langston jokes of the polish selection, which includes varnishes from Estée Lauder and other high-end lines, as well as offerings from indie brands.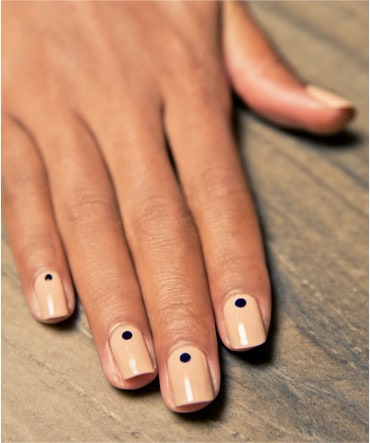 Curated and frequently updated, these lacquers have been selected to coordinate with Paintbox's other big point of difference: an expertly designed, seasonally updated lookbook that features 25 trend-driven motifs in four different colours.
Langston and Kandalec have also dreamt up capsule collections, like this summer's All Is Bright lineup, which was inspired by "late '80s, saturated primary colours." We've reinterpreted that look here, using standout shades of our Pure Color Nail Lacquer for some mid-summer manicure inspiration, and a great Instagram photo opp.