Raindrops on roses and whiskers on kittens are nice, but model makeup-must-haves rank higher on our favourites list. Here, Estée Stories caught up with our newest beauty ambassador about her go-to party lip, her festive fragrance of choice and how she's spending the holidays this year.
What is your signature holiday beauty look?
A good red lip.
Your 5 holiday beauty must-haves are?
Pure Color Envy Liquid Lip Potion in Lethal Red
Little Black Primer™
Modern Muse Le Rouge
Little Black Liner
Double Wear Makeup To Go Liquid Compact
Favourite holiday scent?
Modern Muse Le Rouge.
Why do you think fragrance is the perfect gift for the holiday?
It's cold and you need to cuddle with someone, so you better smell good!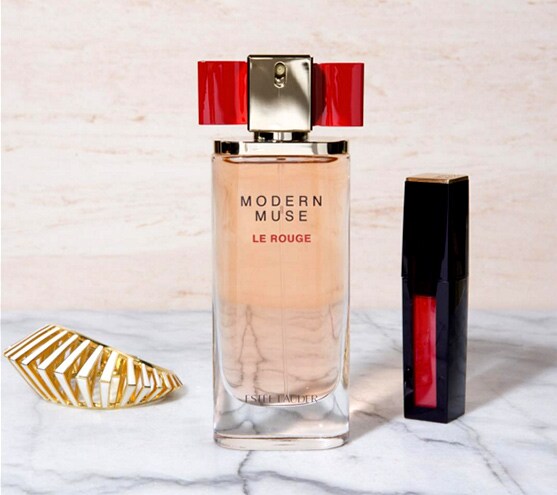 I love giving sentimental gifts.
What is your favourite thing about the holidays and why?
I enjoy the love that's in the air and the magic that you can feel!
Where are you spending the holidays? Are you travelling anywhere?
I haven't planned anything yet, but I love being home with my family.
Do you have an annual holiday tradition?
We have a Christmas Eve party at my mom's house every year.
How do you stay fit with all the holiday parties? Any secrets you can share?
I try to stay fit by going to the gym when I have the time and not eating ALL the cookies I see.
What are your favourite places to shop for gifts and why?
I love going to Barneys to buy gifts because they have everything! Plus it's always Christmas-y!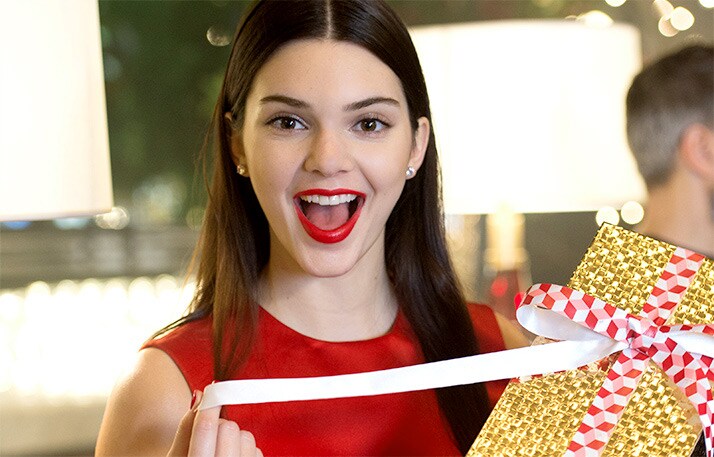 What is your favourite type of gift to give?
I love giving sentimental gifts.
What is the perfect housewarming gift for the host of the party?
A great bottle of wine or a nice decorative blanket.
What is your favourite holiday song?
Anything Babyface—he's so good!
What is your attire for holiday cocktail parties?
Something sparkly!
What is your favourite holiday film?
My favourite holiday film is How the Grinch Stole Christmas…I like when his little heart grows!
What is your favourite holiday food?
My favourite holiday food is a sweet potato soufflé.