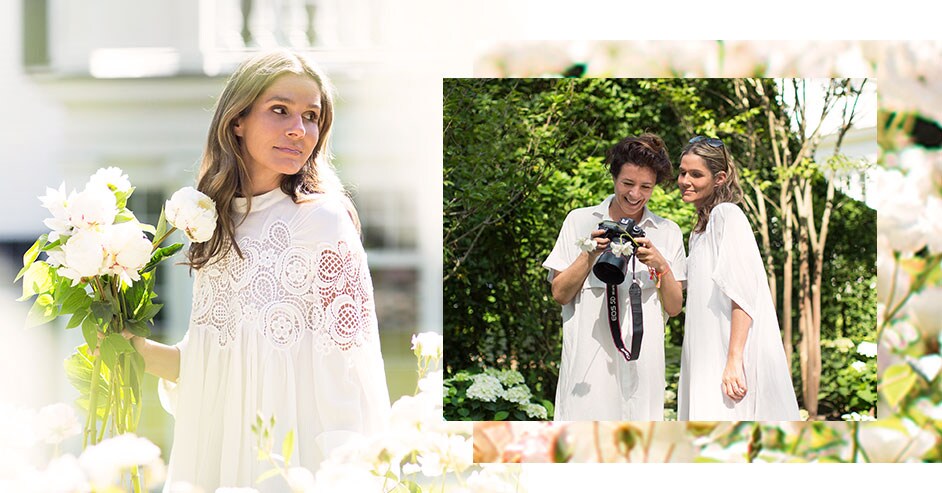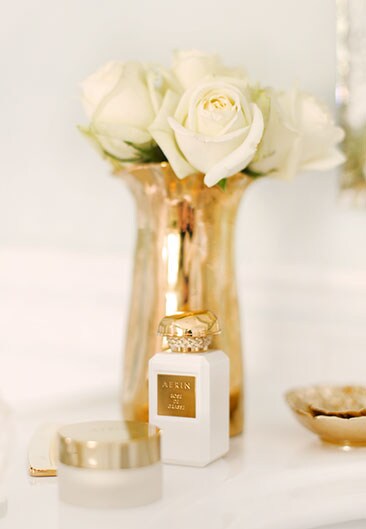 Great things happen when good people meet. So, when blogger/writer/photographer extraordinaire Garance Doré traveled to the Hamptons to meet and photograph Aerin Lauder and Rose de Grasse, the first parfum in her Aerin Premiere Collection, expectations must have been pretty high. "I usually try to not really expect anything, good or bad, before I start shooting," Doré admits, "but with Aerin it was different because I know her world, her line and her home through her book! I was really excited and a little curious what the reality would be." As it turns out, reality was pretty close to the book. "We arrived at the house and Aerin was so relaxed and fun," says Doré. "I could feel a sense of trust; she really let me do whatever I wanted!"
Both women share a love for simplicity done perfectly and honestly, and for Doré, sharing that with others is important. "I really admire people who are able to communicate their world so effortlessly, and I think Aerin's line is wonderful because it mixes so many things. She understands that a woman doesn't just think in terms of a specific category. If she loves a brand she wants to engage in it completely. Aerin puts the same focus on everything she creates and you can feel it when you're with her. Everything is done with passion. I think it shows in Rose de Grasse."
Capturing the essence of this perfume, however, must have been tricky. Rose de Grasse is a modern interpretation of Aerin's signature flower and an all-time classic,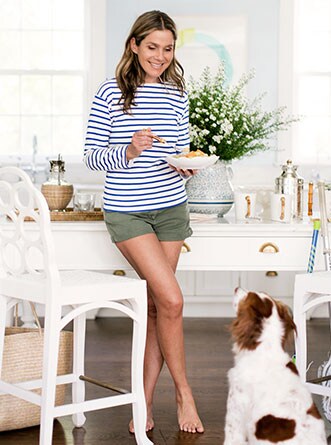 the rose. At its heart is a fusion of roses including the hundred-petaled Rose Centifolia, hand picked in Grasse—the French capital of perfumery since the 16th century, where the history of fragrance is an art form. Rose de Grasse captures the complete, multi-dimensional beauty of the rose in one captivating scent. "The rose is a very delicate scent to capture: how to get the perfect body, lightness, brightness?" Doré asks. "I have been looking for the perfect rose for years and I can tell you it's not easy. Aerin succeeded in creating a perfect rose, and I wanted to capture the light and beauty that it inspired in me."
As an added bonus, the meet-up was in the Hamptons, which Doré was looking forward to revisting since she hadn't been in a while. "I love going to the Hamptons. Ristorante Sant Ambroeus is a favourite. It has that classic quality that I love and it's perfect for people watching. And Aerin's store in Southampton!"
Photos by Garance Doré and Erik Melvin at Studio Doré.