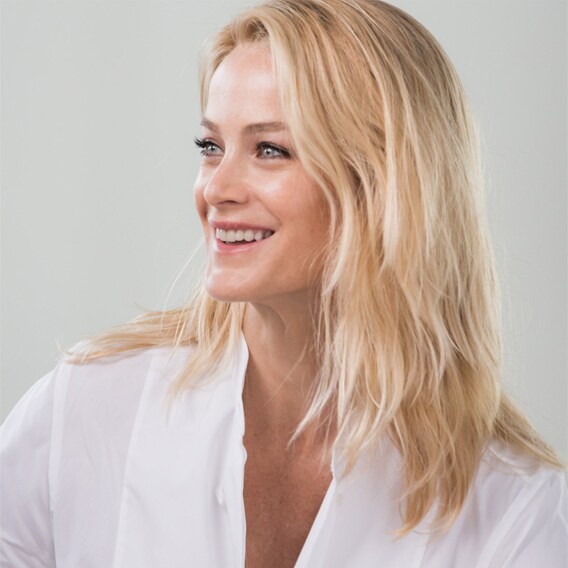 How will you be spending the holidays this year? What are you most looking forward to?
My daughter and I are traveling to Florida to be with my family at the beach where I spent part of my childhood. I'm most looking forward to us all being together in one place, especially having time with my brother and nephew. We are all big cooks, so there will be plenty of kitchen time, along with endless games of cards and chess. After that, we will move on to Sri Lanka and join our friends for a week, which is crazy far to travel for so little time, but exciting!
What do the holidays mean to you?
Time to be with family and friends, to reflect on the gift of life and giving back, and being grateful. It also means enjoying the quietude of winter and also taking a
great vacation!
What are some of your earliest or most favorite holiday memories?
From my childhood when we would go to Washington, D.C. There were so many of us—aunts, uncles and cousins—crammed into my grandparents' townhouse. I recall the smell of cooking, my grandfather playing the piano, the smell of his pipe, taking over the basement with my cousins and building forts, making ornaments with glitter, the oil streetlamps, snow on the ground, eggnog and cracking pecans from our family's farm. We'd all shop last-minute and have a group of us ice skating at the local rink. Really the best memories!
Do you have a family tradition you take part in every year?
Our longtime family tradition is making chocolate chip cookies on Christmas Eve to put out for Santa, along with a few carrots for the reindeer. We also get to open one gift on Christmas Eve. And since we've lived in New York City, we also see The Nutcracker and the Rockettes every year.
What is the most memorable gift you've ever received?
My biggest gift was always to be with my family. I think Lifesavers in my stocking was always a big hit, and the year I got a proper, handmade dollhouse with Victorian furniture. Lately, my mother has been giving me family heirlooms. It's been so surprising, emotional and special.
The holidays mean time to be with family and friends, to reflect on the gift of life and giving back, and being grateful.
What is #1 on your wish list this year?
A turquoise scarab ring from a jewelry store called Broken English. They also have an incredible vintage Etruscan gold necklace that I love!
What do you plan on gifting this year?
I'll be gifting the new Shinola turntable and jewelry collection by Pamela Love. Both are timeless and will last forever. For my daughter, she is turning 16, so I will follow my family tradition of gifting a diamond pendant necklace. And the women in my life beg for anything Estée Lauder, so I will be giving everything from Advanced Night Repair to Re-Nutriv.
Do you change up your beauty routine to account for all the extra
holiday merriment?
My beauty routine changes for the winter in that I use a cream cleanser and a lot more moisturizer. I also sleep with a humidifier by my bed to keep my skin even more hydrated and supple. The new Advanced Night Repair Ampoules are a lifesaver for those few weeks of late nights!
What do you always make sure to have with you for every party?
I always have my powder compact, a classic red lipstick (Pure Color Envy in Envious), and a good perfume.
Now for the Estée Stories holiday speed round…
Favorite holiday song:
White Christmas by Frank Sinatra.
Favorite holiday scent:
Besides pine tree, I love Estée Lauder Sensuous Nude.
Favorite holiday food:
My mother's pot roast.
Favorite holiday movie:
Miracle On 34th Street and classic Frosty the Snowman.
Snow: Love it or dread it?
Love it! The more the better.
Gift shopping: Online or in-store?
In-store—I love the experience and nostalgia!
Twinkle lights: Colorful or all white?
Usually all white, no twinkle.
Eggnog or hot chocolate:
For me, eggnog with a splash of whiskey.