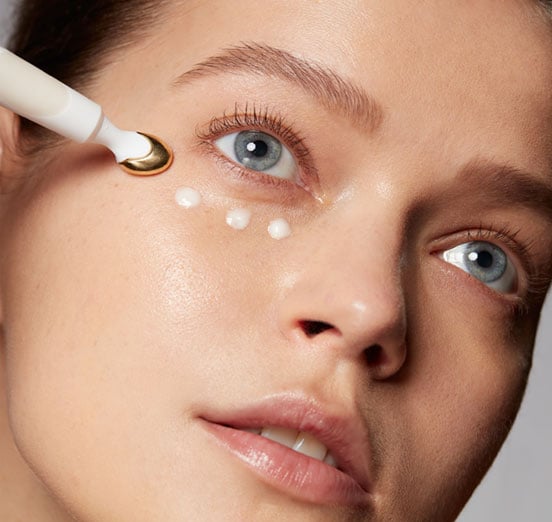 With so many Estée Lauder products to choose from, it's hard to play favourites. But that won't stop us from trying. Here's what we're loving this month.
Revitalizing Supreme+
Global Anti-Aging Cell Power Eye Gelée
Late night? Ditch the frozen spoons and cucumber slices. Home remedies have their place in the pantheon of beauty maintenance, but new Revitalizing Supreme+ Eye Gelée takes exhausted-eye rescue to the next level. The pen-like packaging features a flexible, golden-tipped cooling massage applicator, which not only helps boost microcirculation, it feels amazingly refreshing on skin.
Then you get to what's inside. Like our Revitalizing Supreme+ moisturizer, this multi-action formula for eyes is deeply nourishing and features an exclusive Moringa Extract to help strengthen skin's natural power to amplify collagen and elastin. That means the skin around the eyes looks firmer and more glowing and refreshed. Press the side pad to dispense the gelée, then dot it along the under eye area from inner to outer corners. Massage it in using the golden tip.
Save the cucumber slices for your water—this is the most sophisticated way to help the look of lines, wrinkles, dark circles and puffiness.