Inspiration
: Beneath the Surface
#PinkRibbon25
Did you know that Evelyn H. Lauder (that's Estée's
daughter-in-law) created the iconic Pink Ribbon?
In honor of its 25th anniversary and Breast Cancer
Awareness month, here is a look back on all the strides
we've made in raising awareness of this disease—and
working toward a cure.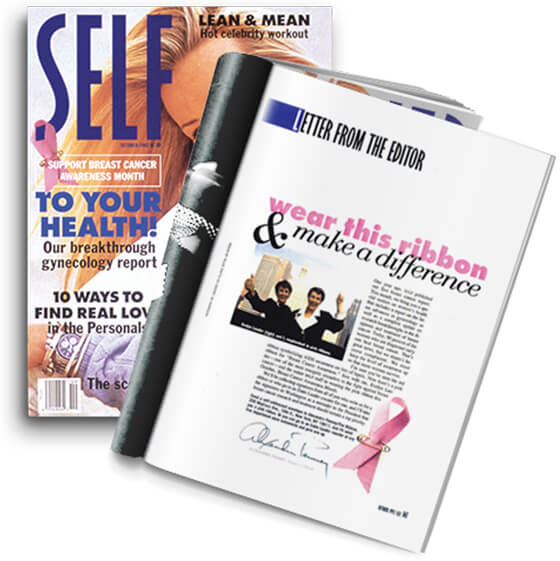 1992
Evelyn H. Lauder partners with then SELF magazine's Editor-in-Chief, Alexandra Penney, to co-create a symbol for breast cancer awareness: The Pink Ribbon.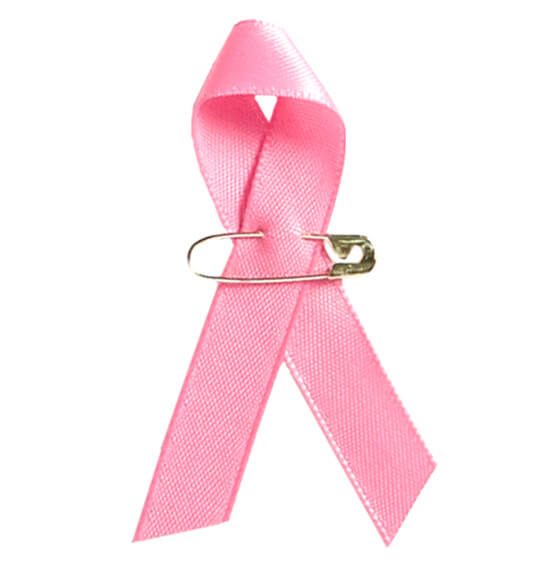 1995
More than 2 million pink ribbons are handed out at beauty counters of The Estée Lauder Companies' brands globally.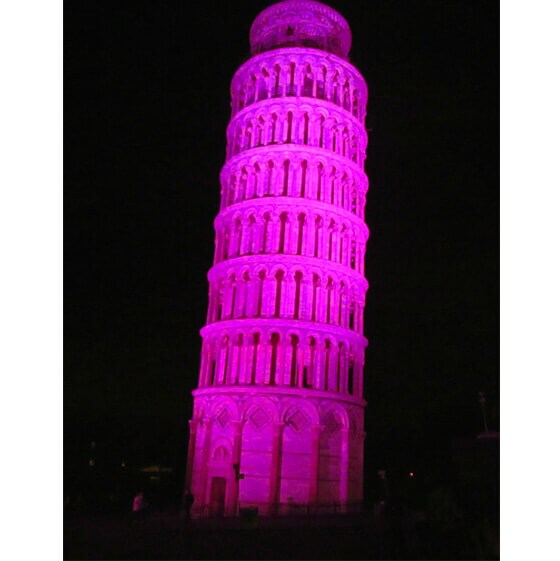 2000
Evelyn H. Lauder launches The Global Landmark Illuminations Initiative to focus attention on the importance of breast health and early detection. 26 landmarks in 22 countries are symbolically lit in bright pink lights, including the Empire State Building, Sydney Opera House and the Tower of Pisa.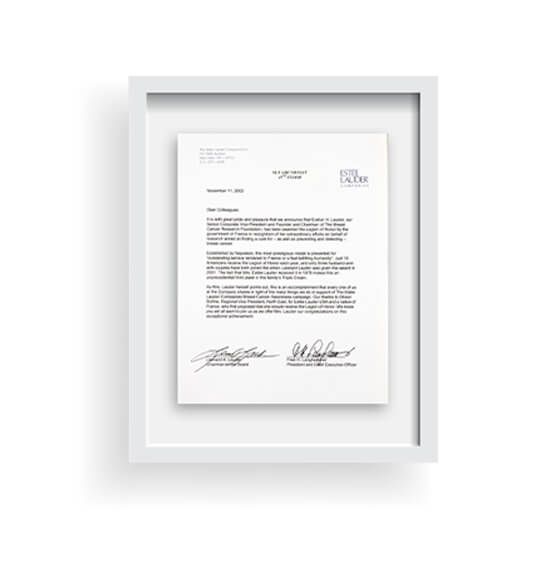 2002
Evelyn H. Lauder receives the prestigious Legion of Honor from the government of France in recognition of her extensive philanthropic work as a global ambassador and advocate for breast cancer research and awareness.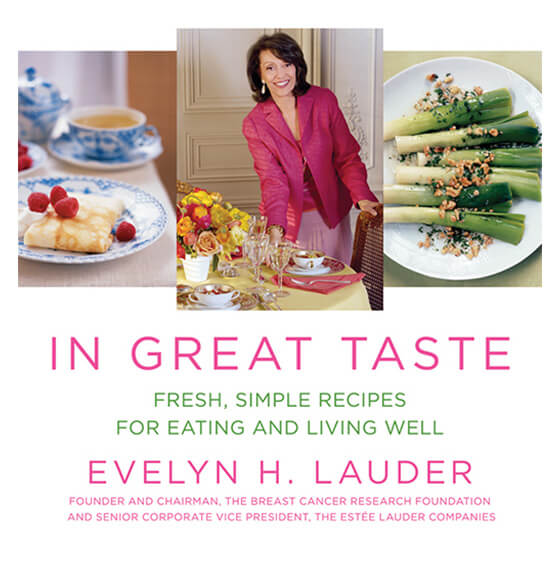 2006
Evelyn H. Lauder publishes her first cookbook, "In Great Taste: Fresh, Simple Recipes for Eating and Living Well." All her royalties from the sale of the book benefit BCRF®.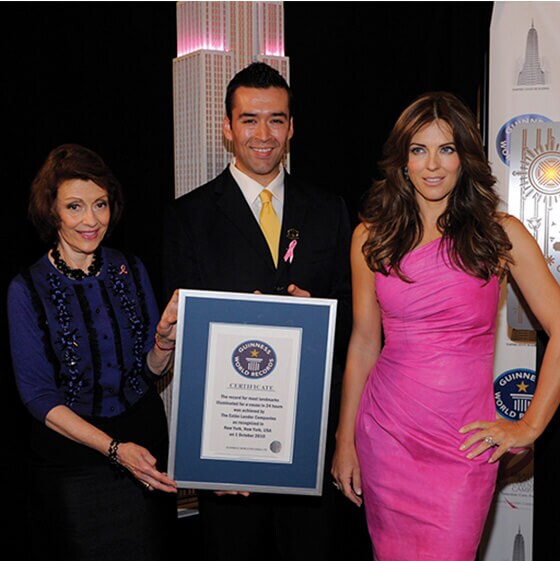 2010
The Campaign sets a first-time Guinness World Record entitled "most Landmarks Illuminated for a Cause in 24 Hours," and includes historic landmarks: Angel de la Independencia (Mexico), The Peninsula Hotel (Hong Kong, SAR of China), Zappeion (Greece), Burj Al Arab (Dubai) and Rockefeller Center (USA).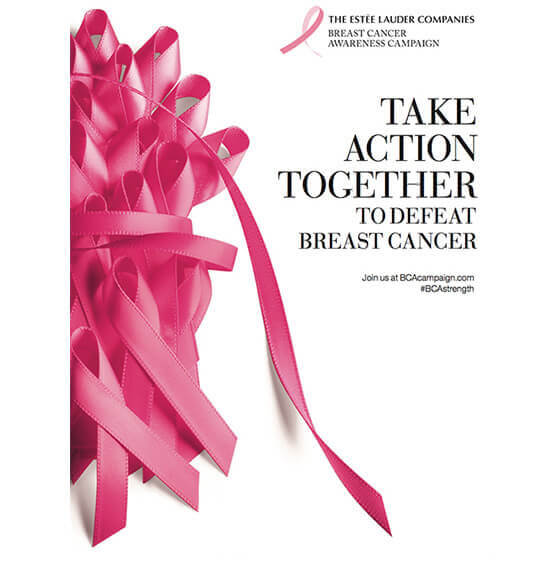 2017
The Campaign marks its 25th Anniversary with the largest-ever one-year fundraising goal of $8 million and a global commitment that is stronger than ever: It's time to end breast cancer.
Approximately 150 million pink ribbons have now been distributed at The Estée Lauder Companies' beauty counters worldwide. 46,000 employees are mobilized worldwide. 15 iconic brands support the fundraising efforts of The Campaign.