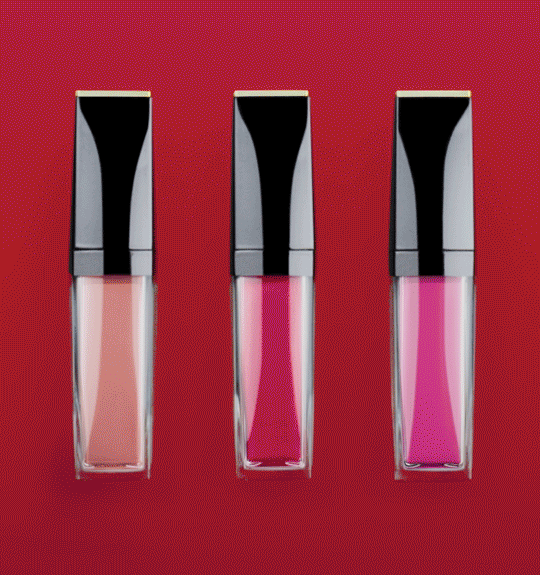 The name Ian Davenport might strike you as unlikely for a collaboration with a beauty brand, but the artist himself is the first to admit that working with Estée Lauder felt like a natural fit. Davenport's signature is his poured paintings—bright stripes of colour flowing down a canvas—so when it came time to think about how we bring to life the texture of new Pure Color Envy Paint-On Liquid LipColor, we couldn't have imagined a better partner.
Because our new breed of liquid lipstick comes in three distinct finishes—matte, metallic and vinyl—we asked Davenport to bring the same textures to life in his work for our campaign. "It pushes you to be inventive within a particular structure," Davenport explained during a visit to his studio in London. "Normally I would never use metallic paints, for example, so quite a lot of research went into…finding colours which are reflective of lipsticks."
Here, Davenport lets us in on his creative process to witness how these magical drip paintings come to life. It's the perfect inspiration to make your lips your canvas.