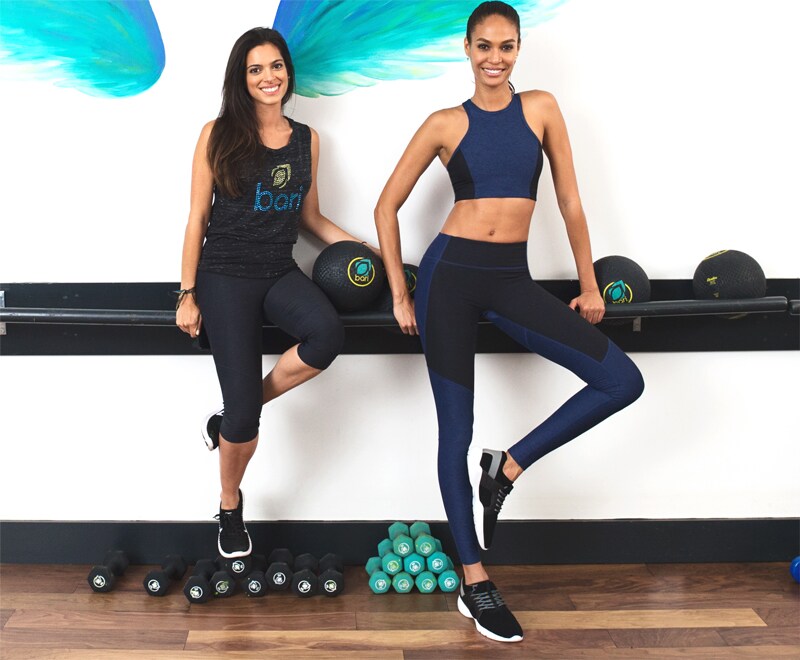 Looking at the hottest fitness trends of late, we've noticed a, well, trend—they remind us of our youth. On any given day we can slip back into a leotard for barre class, relive our high school musical days in a Broadway-themed dance tutorial, ride a bike and go swimming (at the same time!), and now even bounce around on a trampoline for an hour and call it exercise.
The latter is what inspired us to tap our in-house fitness fanatic, Estée Lauder spokesmodel Joan Smalls, and have her test-drive a workout at The Bari Studio—a new feel-like-a-kid-again way to sweat. While Smalls is accustomed to what some might call a more intense workout, she still managed to exclaim, "You guys are working me hard today!" between breaths when filming this video.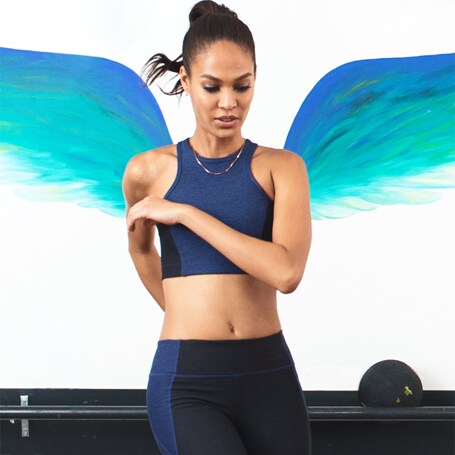 Ironically, the workout that managed to tire Smalls was created by an unlikely suspect—Alexandra Bonetti, a former financial and management consultant. In fact, Bonetti admits that she grew up "terrified of PE class," and it wasn't until later in life that she found her fitness calling. The beauty of Bari is that it doesn't feel like you're working out, making it that much more enticing for the less athletically inclined among us to join a class.
Watch the video above to see Smalls and Bonetti chat about everything from the power of fitness to their pre- and post-workout beauty routines (spoiler alert: cleansing wipes are a gym bag's best friend, but you can't go wrong with a few multi-tasking products to help you touch up after class, too), then witness Smalls tackle the Bari workout like a pro. It may just inspire you to sweat like a supermodel; fortunately we've got the products to help you look just as glamorous afterward.