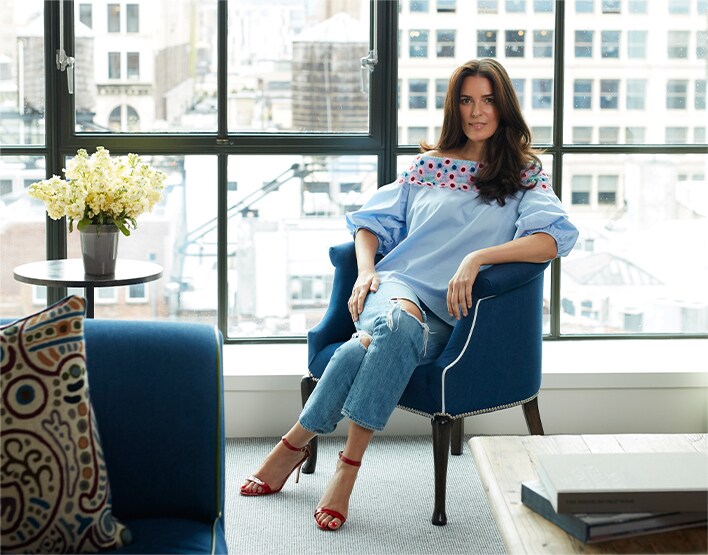 While most teens are known for a love of fashion, few would be able to flip through Vogue or Harper's Bazaar and correctly identify any designer on a given page. Not Ann Caruso. Even at the tender age of 15, when everyone else was busy with after-school activities and studying flashcards, Caruso considered spotting fashion credits her sport. The decades-long career as a celebrity stylist that followed therefore seems like something of a given.
After stints at Ralph Lauren and Vogue, Caruso cornered the market as one of the few celebrity stylists in New York. She's worked with the likes of Naomi Watts, Elizabeth Hurley and Oprah, and she's served as contributing fashion editor for Harper's Bazaar for the past 12 years. She's also a two-time breast cancer survivor.
"My approach to fashion changed dramatically," Caruso explains of her experience with cancer. "It took a long time for me to figure out how to dress myself. I've gone through so many treatments, and I've had over two handfuls of surgeries. I've had to rethink how to dress my body. It was very frustrating."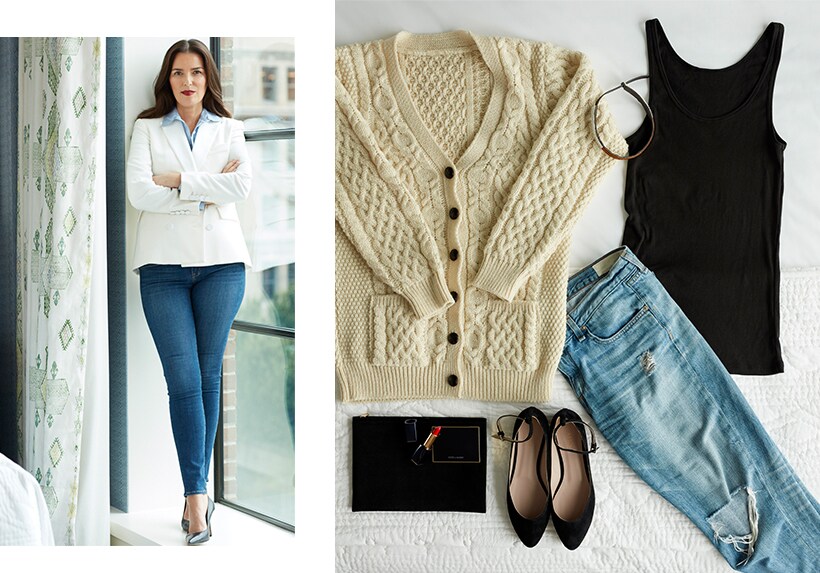 While the concept of "looking good, feeling better," is often called to mind in this context, Caruso is a walking example of its true merit. "Clothes were always important regarding how I felt. They can be really empowering for self-esteem. That's why breast cancer can be very challenging, especially with what happens to you spiritually. It's been very important, even for certain doctor's appointments, to dress up. During radiation, I would dress up in something nice every time I'd go, because it was important for me to feel good. I'd try to change my frame of mind."
As an inspiration for Breast Cancer Awareness month, Caruso is uniquely qualified to share not only her chic styling tips, but advice anyone can use for a fashion-focused mood boost—whether you need some coziness on a cold, rainy day or you're dressing to channel your inner warrior. "It was very difficult after each surgery to get my confidence back," Caruso explains. "You just kind of lose your mojo. Then you fake it 'til you make it." And when it comes to a beauty regimen, Caruso shares that it goes hand-in-hand with fashion—it's all part of the outfit. "Now beauty to me is about joy and gratitude. When you have those things, it just shines through." Of course, she concedes (while mentioning her love of DayWear) that a great moisturizer doesn't hurt.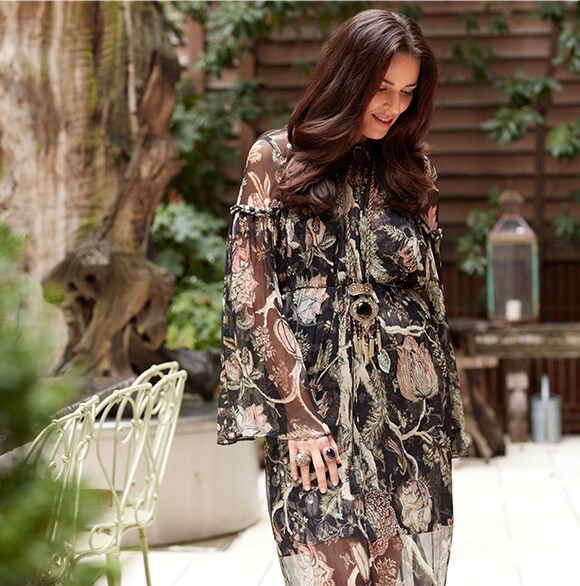 Beauty is about joy and gratitude. When you have those things, it just shines through.
Ann's 3 Favorite Looks
Peasant Top + Boyfriend Jeans
"I love the off-the-shoulder, because the shoulders are a beautiful part of the body. You can show your skin without showing too much. For me, it's not really a trend, it's something that I always like to wear. In my real life, running around, I'd probably wear this outfit with a pair of flats. And if I went out at night or to dinner, I'd wear it with these heels for a pop of color. The heel gives you a little confidence if you're going out."
Crisp White Blazer + Striped Button-Down
"I chose this shirt because stripes make me very happy. I'm all about a stripe, and then I just felt like I had to wear a blazer [to go with it]. Instead of doing a navy blazer, which would make it look too classic, I thought the white tuxedo jacket looked fresh. I've always been into a blazer. It's a thing that everyone should have in their wardrobe. You can throw it on with jeans, wear it with skinny pants, pair it with a skirt. It pulls you together. It gives you strength and confidence."
Boho Dress
"To me, there's a freedom and a softness, a femininity and a peacefulness to the boho dress. [It makes me] feel very tranquil. And when I wear something like this, that feeling comes across. I loved being in nature growing up, and a boho dress brings out that part of me."
For more on Breast Cancer Awareness month, visit The Breast Cancer Awareness Campaign.