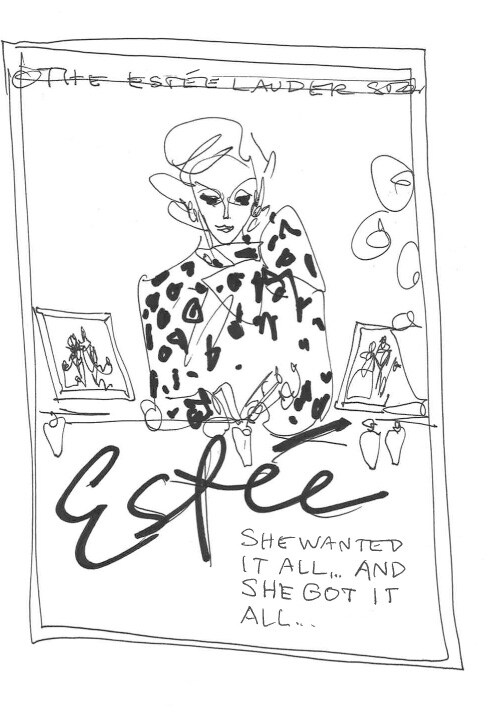 To mark our first anniversary we wanted to do something special so we looked back to where it all started—with Estée Lauder herself, of course. Prepare for a trip down memory lane unlike any other!
We asked the celebrated, and celebratory, illustrator Donald Robertson—or @drawbertson as his 145,000+ Instagram followers know him—to give us his unique take on Estée's story, and he couldn't have been happier to do so! "Estée was the original everything—the first working woman success story of the modern age!" he enthuses. "She raised boys while building a huge global company and changed the way women and men perceive makeup and beauty."
Exclusive to Estée Stories, @drawbertson sketched out a few key scenes, from Estée the young girl who loved flowers to socialising with royalty in Monaco to creating the brand we know today. "I want my daughter and sons to get the full Estée story on a big screen, starring different actresses! Hopefully someone will see these sketches and will get cracking. This is the American Dream; family, success and glamour, set in the fashion capitals of the world. Who wouldn't want to see this?" We're already in line, but first there's a birthday to be had!