Learn More About Estée Lauder Perfectionist Pro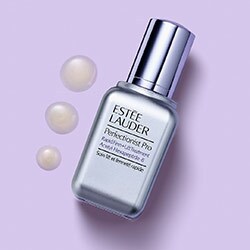 Fight gravity and target all key signs of ageing with Estée Lauder's Perfectionist Pro collection. Inspired by targeted treatments by professional cosmetic practitioners and dermatologist, Perfectionist Pro delivers high-speed formulas for an anti-ageing skincare routine with visible improvements for a natural, more-lifted and youthful look. Using powerful ingredients such as Acetyl Hexapeptide-8, Retinol, AHAs + BHAs, Perfectionist Pro targets multiple facial zones including the jawline, mouth, forehead and cheeks to encourage total facial rejuvenation. Our Perfectionist Pro formulas are safe and kind to all skin types – including sensitive skin – and are best for those looking to reduce the visible signs of uneven skintone, plus improve skin texture and redefine facial features to reveal more radiant, youthful and healthy skin.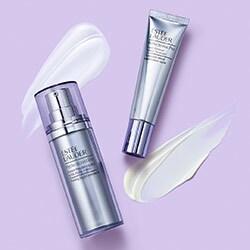 Incorporate Perfectionist Pro into your anti-ageing skincare regime with the Rapid Firm + Lift Treatment, a concentrated, award-winning facial serum with custom-designed peptides stimulate collagen and elastic production within the skin for a more hydrated, firmed and supple complexion. Target fine lines and wrinkles with the Perfectionist Pro Instant Wrinkler Filler, a precision treatment which uses skin-plumping Sodium Hyaluronate and a Tri-Polymer Blend to encourage the reproduction of collagen in your problem areas with continued use.
For a proven way to dramatically accelerate skin renewal and boost collagen production to achieve improved skintone and texture, the Rapid Renewal Retinol Treatment uses its key ingredient Retinol – a form of Vitamin A – to reduce the look of uneven skintone and dark spots. The Instant Resurfacing Peel includes 9.9% AHAs + BHAs which are naturally-occurring acids which act as a chemical exfoliator improve overall skin texture and radiance. Instantly, the skin's natural cell turnover is accelerated to immediately unveil a smoother, glowing complexion.
back to top