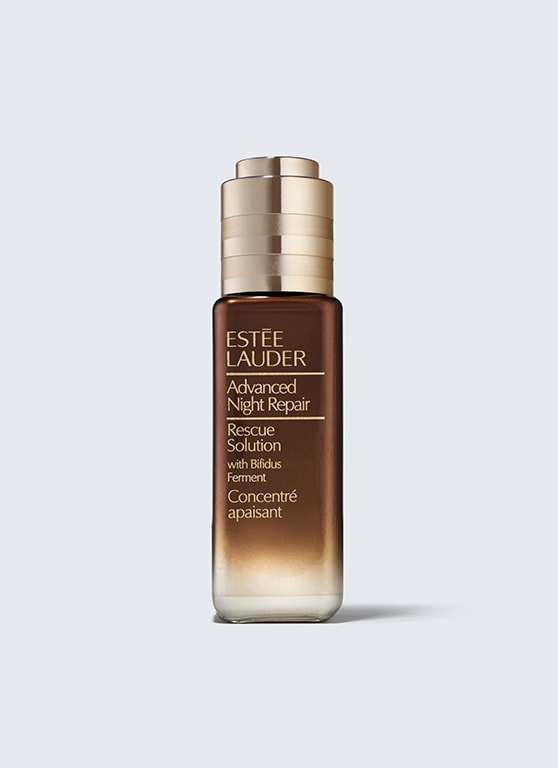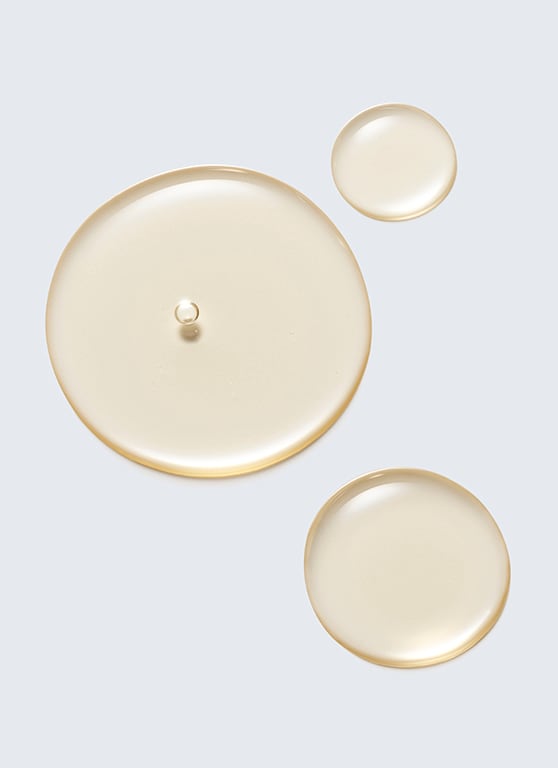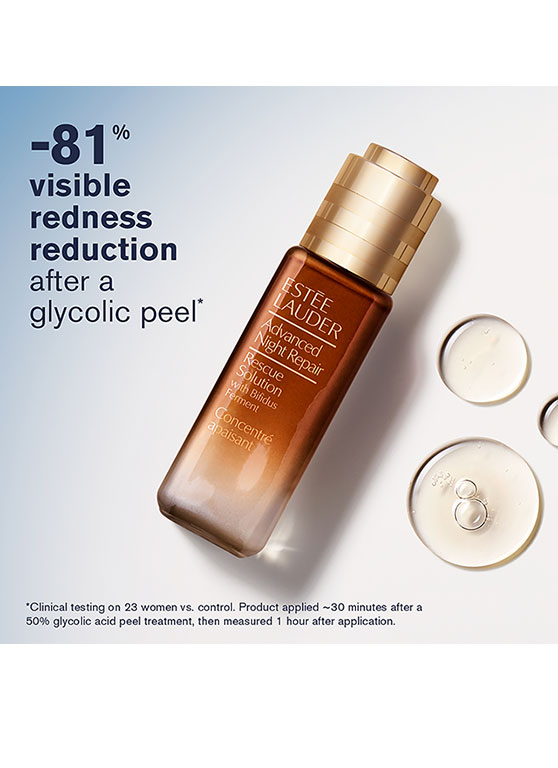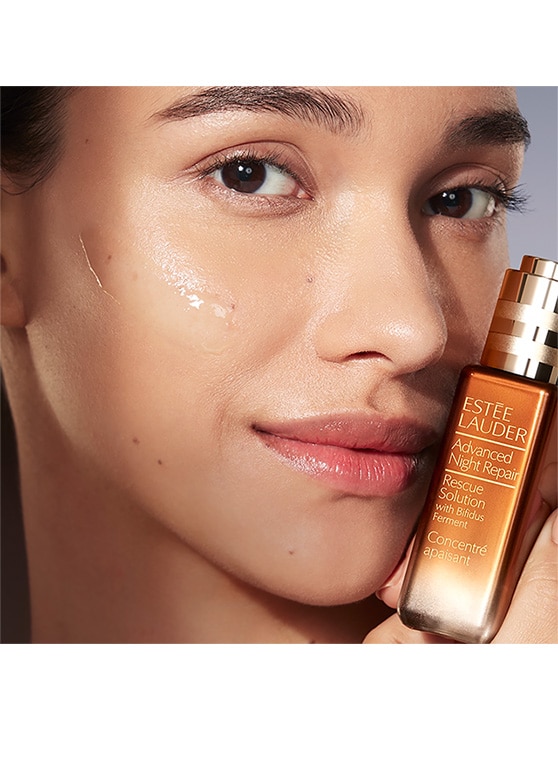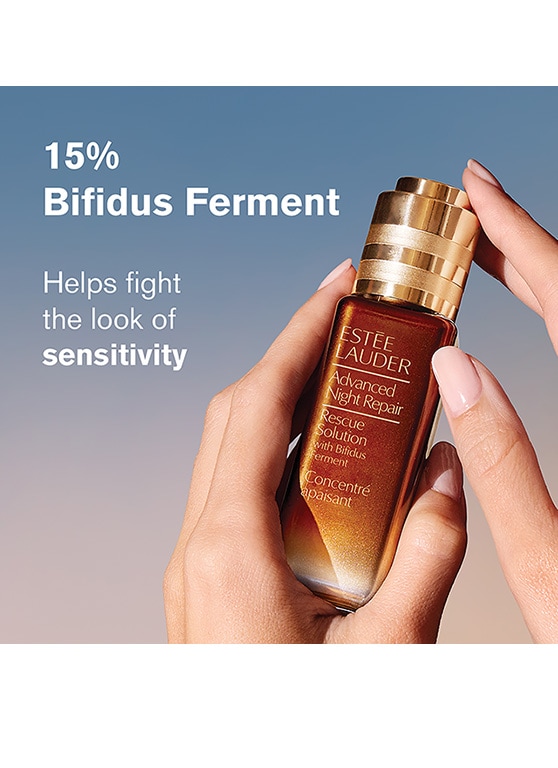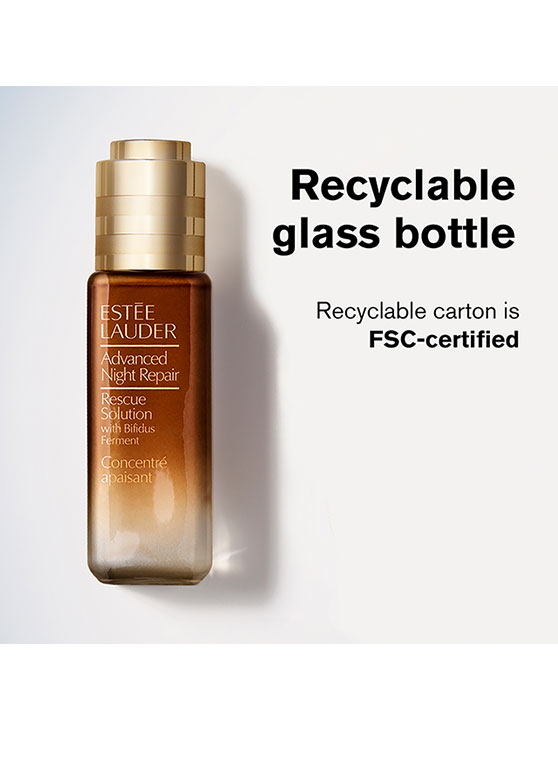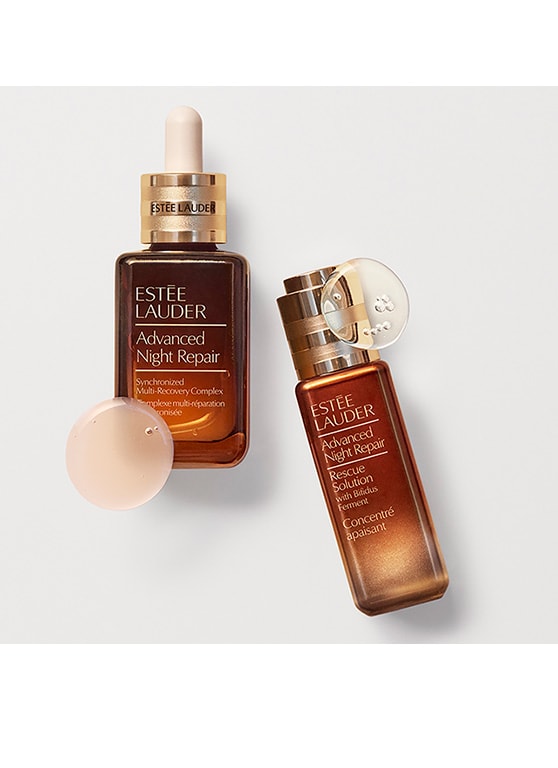 Advanced Night Repair
Rescue Solution with 15% Bifidus Ferment
Product Details
Learn More
Shop now and pay later with 4 payments of
$35.00
FREE SHIPPING WITH ANY PURCHASE OF $50 OR MORE
Product Details
This sensitive skin formula, powered by 15% Bifidus Ferment, works as your powerful daily rescue for irritated, redness-prone or visibly sensitized skin. Fights the look of redness by 48%1.
Immediately:
• 90% said skin felt calm and soothed2

In 1 application:
• Helps reinforce skin's barrier3

In 1 week:
• 88% said skin felt less sensitized4
In 3 weeks:
• 94% said skin felt less stressed5
• 96% said it helped skin feel recovered from daily environmental stressors5
• 91% said visible signs of skin sensitivity were reduced5
The rapidly absorbing, fluid serum texture is ideal for fragile, vulnerable skin. The formula reduces the look of ongoing redness and red post-acne marks—as well as visible irritation caused by cosmetic procedures such as a 50% glycolic acid peel, and external triggers including everyday face shaving for men. Leaves skin feeling calm, hydrated and supple.
HELPS VISIBLY REDUCE FACE REDNESS
Enhanced with Soothing Yeast Extract, the formula helps calm and rescue the overall look of irritated, sensitized skin over time.
HELPS PREVENT FUTURE REDNESS FROM DEVELOPING
By strengthening the moisture barrier, Rescue Solution with 15% Bifidus Ferment rebalances skin to help inhibit its visible reaction to external factors. Your complexion looks less reactive to life's little skin stressors.
HELPS RECOVERY AFTER A PEEL
We tested the product on consumers who had just received a 50% glycolic acid peel—a common cosmetic procedure known to intensely irritate skin. After such a procedure, Rescue Solution helped speed skin's return to a more recovered look: significantly less red, more calm and balanced. 81% redness reduction one hour after a 50% glycolic acid peel6.
KEY INGREDIENTS IN RESCUE SOLUTION
15% Bifidus Ferment: helps both soothe and prevent the look of red, irritated, visibly sensitized skin. Helps significantly and rapidly reinforce skin's moisture barrier to fight the appearance of future redness. Rescue Solution is formulated with our highest concentration ever of this powerful bio-active ingredient.
Soothing Yeast Extract: helps visibly reduce face redness and helps calm and soothe the look of skin.
Tripeptide-32: our patented ingredient to help promote skin's natural rhythm of day/night protection and renewal. Balanced skin stays more calm and resilient in the face of stressors.
LIQUID-LIGHT, REFRESHING TEXTURE
One touch and you'll love it. The fluid texture feels light and fresh as you apply over your skin. Sinks in quickly and leaves no greasy or sticky feeling behind—only comfort. The perfect pre-serum to layer under Advanced Night Repair or your favorite serum.
IDEAL FOR MEN, TOO
Immediately cooling, lightweight and fast-absorbing, Rescue Solution is proven to soothe facial skin after shaving.
Appropriate for sensitive skin. Created for all ages, all skintones, all skintypes.
SKINTYPE
For all skintypes, including sensitive skin
IDEAL FOR
• Sensitive skin
• Soothing the look of irritation now to visibly reduce face redness
• Helping prevent future irritation
• Soothing power helps skin recover after a 50% glycolic acid peel