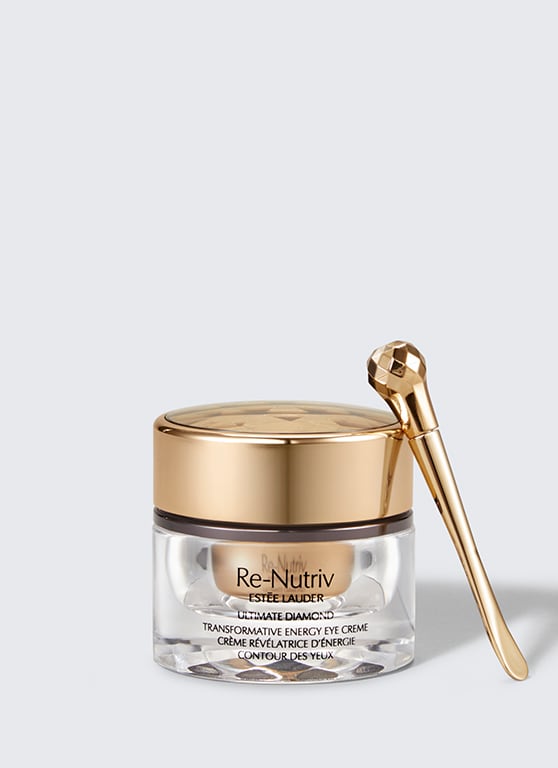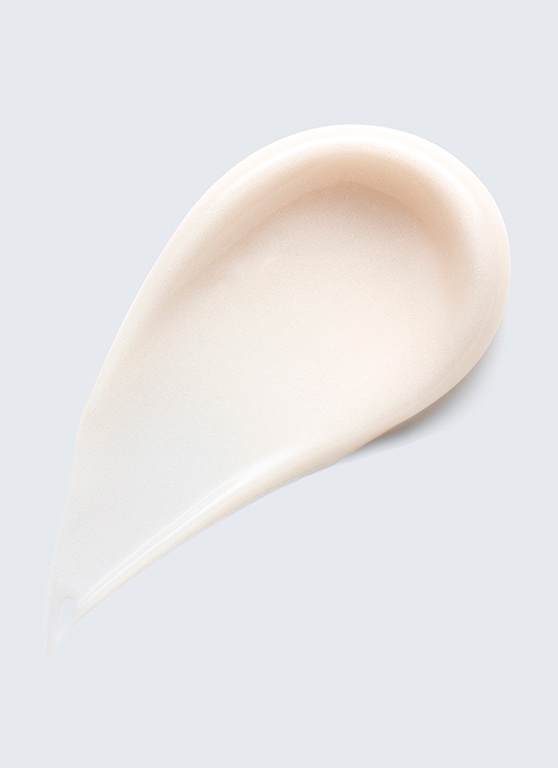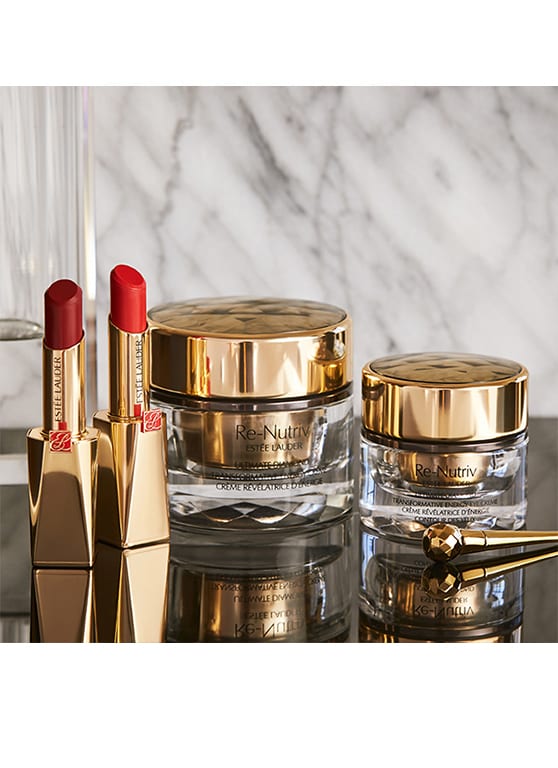 Re-Nutriv
Ultimate Diamond Transformative Eye Creme
BENEFITS
Luxury for eyes, with Black Diamond Truffle Extract.
Product Details
Learn More
Shop now and pay later with 4 payments of
$98.75
temporarily out of stock
coming soon
inactive
sold out
FREE SHIPPING WITH ANY PURCHASE OF $50 OR MORE
h
min
d
tomorrow
Need it ?
Need it ? Order within and select overnight shipping in checkout.
Details
Product Details
With a single touch of this intensely rich, yet lightweight creme, the transformation begins. Energized with precious Black Diamond Truffle Extract. Empowered with next-generation sculpting technologies.
Your eye area looks brighter, re-awakened, firmer. Contours appear younger, more lifted. Dark circles and puffiness look reduced in appearance for eyes that look revitalized and refreshed.
The faceted massage wand, designed in a cooling golden alloy, rotates to gently stimulate the skin.
Black Diamond Truffle Extract. One of nature's rarest treasures, transformed through a secret process into a pure, potent energy infusion for your skin.
Re-Nutriv. Live a life of extraordinary beauty.
How to Use
Morning and night, enjoy this rejuvenating daily ritual: Use the flat end to apply a pearl-sized amount to eye area, then gently tap in with fingertips as it lightly absorbs.
Holding the wand vertically, sweep the rotating tip from inner corner under eye to temple—the massage motion helps increase micro-circulation and re-energize skin's appearance. Clean applicator with tissue after use.
Tuber Melanosporum Extract: Also known as the highly-coveted Black Diamond Truffle, our exclusive, potent energy-infusing extract that helps stimulate skin's visible vitality.
Narcissus Tazetta Bulb Extract: An extract made from a specific type of daffodil bulb that supports a longevity protein naturally found within skin, helping it look and act younger for longer.

BENEFITS
Luxury for eyes, with Black Diamond Truffle Extract.
Luxury care for
Multiple signs of eye aging
Lifting your eye area
Dark circles, puffiness
Eye lines and wrinkles
Loss of firmness
FORMULA FACTS
Ophthalmologist-tested
Dermatologist-tested
Non-acnegenic; won't clog pores
Re-Nutriv

Ultimate Diamond Transformative Eye Creme

How to Use

How to Use

YOUR REJUVENATING DAILY RITUAL
Enjoy this treatment every morning, evening or every time you apply.

YOUR REJUVENATING DAILY RITUAL
Enjoy this treatment every morning, evening or
every time you apply.

Step 1

Touch On
With the flat end of the applicator, pick up a pearl-sized amount and apply 5
small dabs around each eye: below inner corner of eye, under center of eye,
at temple, above center of browbone and between eyebrows. Gently tap in
with fingertips as it lightly absorbs.

Touch On
With the flat end of the applicator, pick up a pearl-sized amount and apply 5 small dabs around each eye: below inner corner of eye, under center of eye, at temple, above center of browbone and between eyebrows. Gently tap in with fingertips as it lightly absorbs.

Step 2

Massage In
Next, holding the wand vertically, use the rotating end to gently massage
your eye area, using light pressure. Use three simple motions:

a) From inner corner under eye, glide to temple.
b) From between brows, glide over eyebrow to temple.
c) From inner corner above eye, glide along browbone (under eyebrow)
to temple.

Massage In
Next, holding the wand vertically, use the rotating end to gently massage your eye area, using light pressure. Use three simple motions:

a) From inner corner under eye, glide to temple.
b) From between brows, glide over eyebrow to temple.
c) From inner corner above eye, glide along browbone (under eyebrow) to temple.

Step 3

Sweeping Glide
Finish with a continuous glide of the applicator around your eye and back:
start from inner corner under eye, move around to temple and up over
eyebrow, then back under eyebrow along browbone and around outer corner
of eye, returning to the starting position.

Clean applicator with a tissue after use.

Sweeping Glide
Finish with a continuous glide of the applicator around
your eye and back: start from inner corner under eye,
move around to temple and up over eyebrow, then back
under eyebrow along browbone and around outer corner
of eye, returning to the starting position.

Clean applicator with a tissue after use.

Discover More