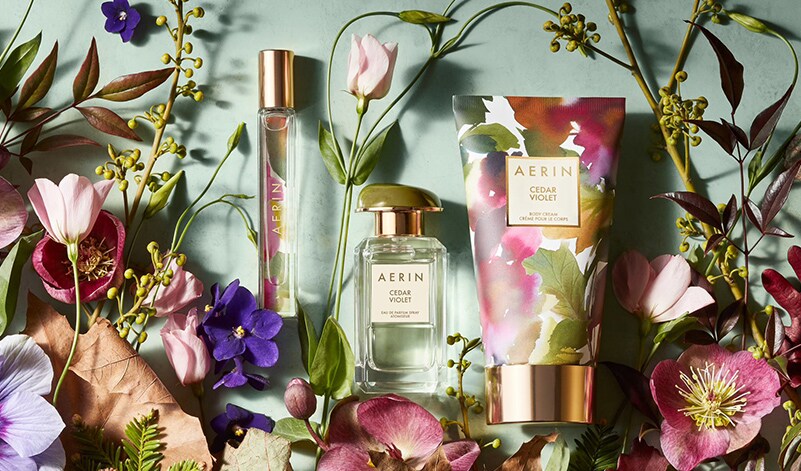 If you're searching for a fragrance that reminds you of the crisp days of fall, look no further than Cedar Violet. The woody, luxurious AERIN perfume is invigorated with notes of Violet Leaf, Virginian Cedarwood, and Amber to give wearers the feeling of autumn weather no matter the time of year.
We talked with Clement Gavarry, the perfumer behind Cedar Violet, about his inspiration behind the fragrance.
What inspired you to create Cedar Violet?
I was inspired by the idea of a walk in the woods. I wanted to capture the feeling of the changing seasons, as late summer drifts into early fall and sunshine lingers on crisp leaves. I imagined a feminine yet raw and earthy fragrance to capture the woody natural elements blended with alluring autumn florals.
Which ingredients or accords came to mind building this new signature AERIN fragrance?
Cedar Violet can be described as a blend of woody florals. I present a new side of femininity in this fragrance, infused with a layer of precious spices.
I used some of the highest quality natural ingredients such as Violet Leaf, Cardamom, Jasmine and Sandalwood to create a luxurious fragrance with an alluring effect. I wanted to recreate a very rich and sensual autumn landscape.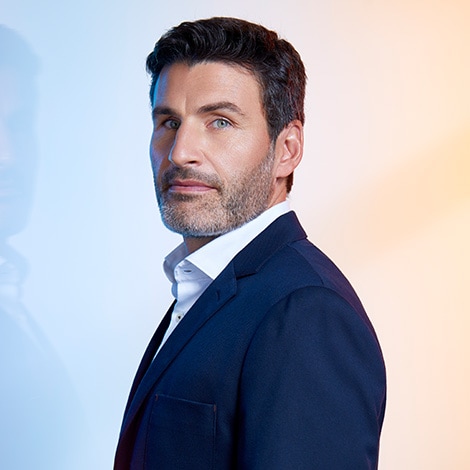 How would you describe Cedar Violet to someone who may not be familiar with this category?
It's an unforgettable fragrance, with a warm woody texture, brightened by notes of fresh florals. The perfume glows with sophisticated femininity and faceted sensual ingredients.
Is there one emotion that you feel Cedar Violet represents?
I feel a sense of peacefulness and joy when I smell this perfume. There is a certain "dream-like" quality it has, while at the same time being very warm and grounded in rich, natural ingredients. Ultimately, this fragrance makes me feel hopeful, which is the desired effect I wanted it to have for others as well.
DISCOVER