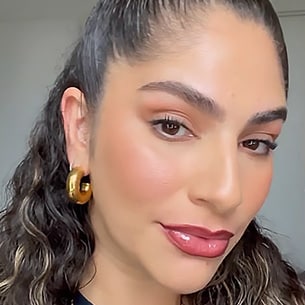 Thanks to social media, we're privy to beauty trends and rituals from around the world—one of the most popular being glass skin. This Korean beauty trend has everyone in pursuit of a dewy, clear-as-glass complexion. Now, a variation of the trend has made its way into lip makeup routines everywhere—and the internet is just as obsessed.
The glass lip trend is focused on creating a shiny, "glass-like" pout. Discover everything you need to know to create the ultimate glass lip look in four simple steps.
What is the glass lip trend?
Just like glass skin, the idea is to give your pout a reflective, high-shine finish. You'll have juicy, plumped lips with a glossy shine—like the reflection from a mirror.
What products do you need to make your lips look like glass? 
Achieving glass lips is easy. All you'll need is a lip liner and a high-shine lip oil. The best part? Any shade of lip liner works for this trend, so you can make the look your own.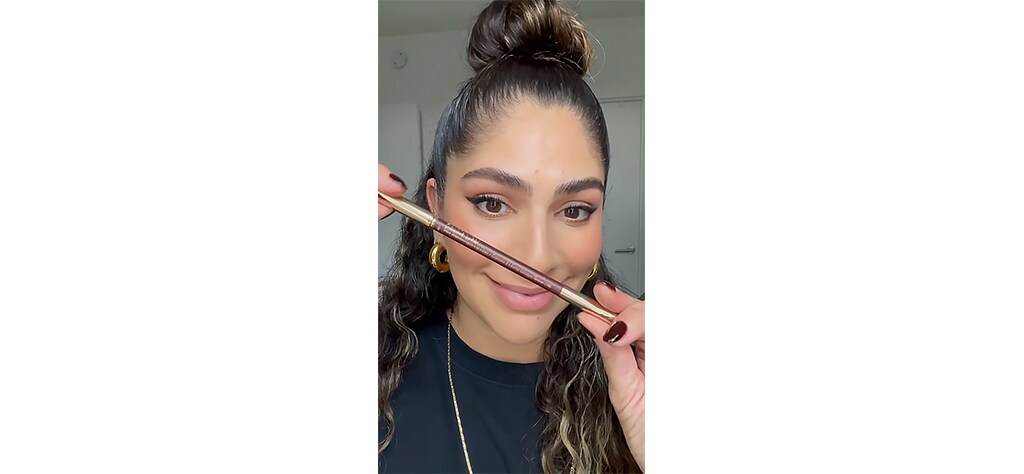 How To Get Glass Lips
Step 1: Line Your Lips
Using your favorite shade of Double Wear Stay-in-Place Lip Liner, line the outer edges of your lips. Start by slightly overlining the center of your bottom lip, followed by the outer edges. Then, outline your top lip starting at your cupid's bow and moving outwards towards the edge of your pout.
Step 2: Buff The Edges Of Your Lips With A Brush
Glass lips should look as natural as possible. This is why we recommend softly buffing out any harsh lines around the edges of your lips. Using the brush on the opposite end of your lip liner, soften and blend the edges of your lip liner in a sweeping motion.
Step 3: Apply Lip Oil
Now its time to add that glass-like shine. Apply Pure Color Envy Lip Oil-Serum to your lips. This formula not only gives lips the shine you need, but it also nourishes and plumps them with moisture.
Step 4: Touch Up
Complete your look by blending and touching up any harsh edges with your lip liner brush for a seamless, natural-looking finish.
Want more lip makeup ideas? Use our Lip Virtual Try-On Tool to discover your perfect lipstick shade and finish.