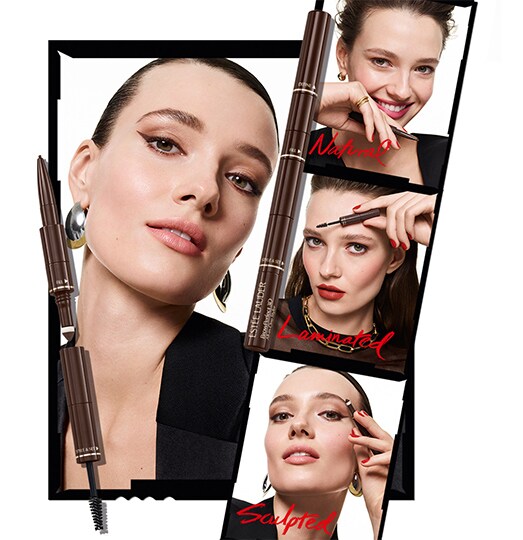 Brows are one of the most personal features of the face and the focal point of your eye makeup. From their shape to the color, texture and style, they're the perfect centerpiece to express yourself. No matter what type of brows you have, discover how our BrowPerfect 3D All-in-One Styler can help you achieve a look of your very own.
How bold do you want your brows?

No Fill, Just Fluff
Comb brows in opposite direction of hair growth to "tease" them. Groom with brow gel, combing up and slightly over with a spoolie.

No Makeup Makeup
Comb brows with brow gel first. Once dry, fill in any gaps with pencil.

Naturally Filled & Defined
Use short feathery strokes with brow pencil to create the natural texture of brow hairs.

Maximum Definition
Follow the natural shape of the brow with powder first, then build and shape as desired with pencil.
Want more from BrowPerfect 3D? Watch the videos below for more tips and tricks.