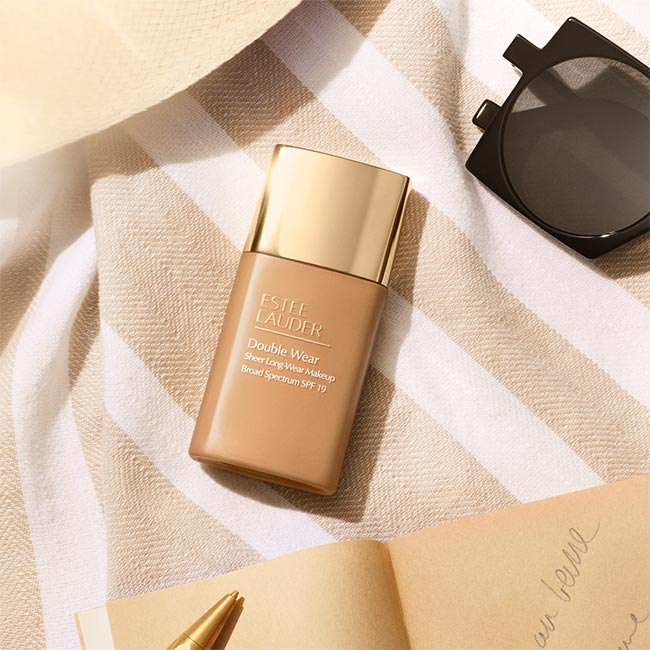 Getting ready for your next holiday? While you're marking off your pre-travel checklist, there's one question that's probably on any beauty lover's mind: Can I wear makeup in my passport photo?

While you may have the urge to go full glam on picture day, you'll want to focus on enhancing your natural features. That means skipping full coverage foundation and enhanced eye makeup in favour of a more natural look—which is where the so-called "passport makeup" comes in.

Want to learn how to nail passport makeup? We're sharing a complete guide to social media's latest trend, including the products you need for the perfect travel photo plus travel-sized favourites to bring along wherever your next adventure takes you.

What Is The Passport Makeup Trend?
Passport makeup is a lightweight, no-makeup makeup routine that you can wear while taking your passport photo. This combination of light-coverage foundation, soft brows, lightly defined eyes and softly-sculpted contour allows you to add a touch of glam to your look without distorting your natural features.

What Products Do I Need To Create A Passport Makeup Look?
You'll need a makeup primer, light coverage foundation, a brow pencil and gel, soft blush and bronzer, a skin tone-matching eyeshadow, mascara and a neutral lip colour.
Your Complete Passport Makeup Routine
Step 1: Prep Your Skin
Help your makeup last by starting your passport makeup routine with a primer like Futurist Watery Glow Primer. This dewy primer also contains skincare benefits, tripling skin's moisture immediately while leaving it healthy-looking and radiant.

Step 2: Apply Sheer Foundation
Like we mentioned earlier, the key to a perfect passport photo is choosing makeup that's lightweight and natural-looking on your skin. That's why, for foundation, we recommend Double Wear Sheer Longwear Makeup. The sheer-to-light coverage formula provides comfortable, all-day wear. It enhances skin while allowing your natural beauty to shine through.

Step 3: Fill In & Set Your Brows
Use a brow pencil like MicroPrecise Brow Pencil in your shade to softly define and shape your brows. Then, set them in place with Volumizing Brow Gel. For an even softer brow look, skip the brow pencil and simply use your clear brow gel to set your natural brow hairs in place.

Step 4: Apply Bronzer & Blush
When it comes to contouring for passport makeup, the key is to use a natural-looking shade of bronzer to create subtle depth and accentuate your natural features. When you're choosing a blush, stick to a shade that gives your skin a light flush of colour.

Apply the bronzer in the hollows of your cheeks, down your nose and along your jawline. Then, lightly sweep your desired blush colour onto your cheekbones and gently blend up to your temples.

We recommend a combination of Bronze Goddess Powder Bronzer and your favourite Pure Color Envy lip shade for the perfect passport-ready complexion.

Step 5: Softly Define Your Eyes
Grab an eyeshadow palette that features warm neutral tones, like Pure Color Envy Eyeshadow Quad in 04 Desert Dunes. Sweep the lightest shade across your lid to add brightness. Then, blend the matte camel shade into your crease and onto the outer corner of your eye.

Finish defining your eyes with a coat of Sumptuous Rebel Length + Lift Mascara.

Step 6: Apply Lip Makeup
Keep your lip look simple and subtle. Choose a formula like Pure Color Envy Lip Balm that can give your pout a soft tint of colour.

Step 8: Get Set To Jet
Your passport makeup routine has our final stamp of approval. Now, it's time to get ready for your next adventure.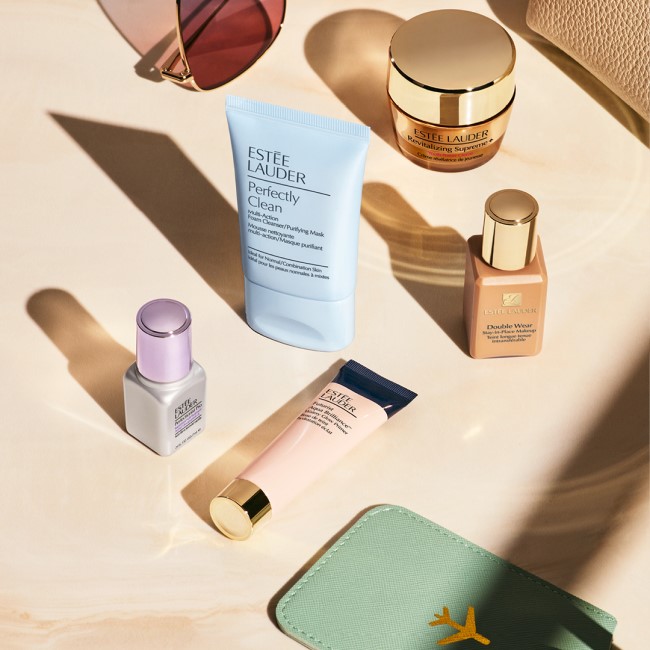 What Products Do I Need When Traveling?
You don't need to leave your beauty favourites at home while you're on-the-go. Instead, pack travel sizes of your go-to makeup and skincare products in your suitcase. Explore Estée Lauder favourites in travel-friendly packaging, from travel-sized Advanced Night Repair Serum to Futurist Watery Glow Primer.