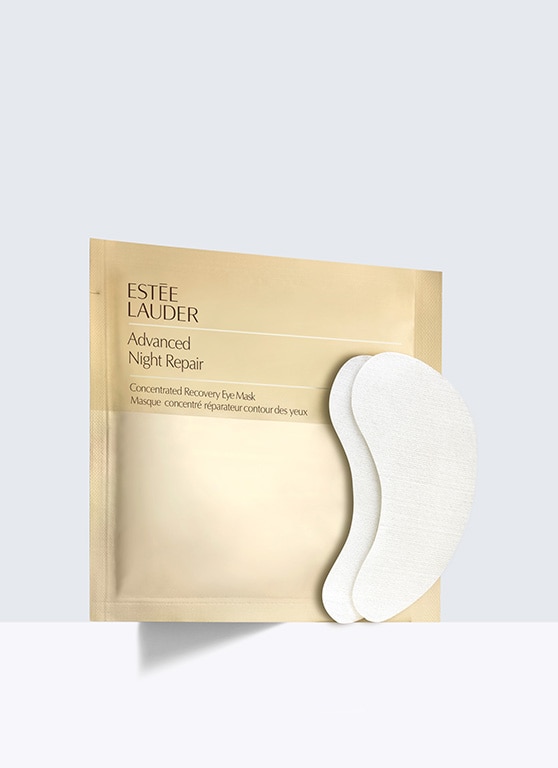 Advanced Night Repair
Concentrated Recovery Eye Mask
BENEFITS
Rejuvenates the look and feel of your eyes.
Product Details
Learn More
Shop now and pay later with 4 payments of
$19.50
FREE SHIPPING WITH ANY PURCHASE OF $50 OR MORE
Product Details
A revolution in repair, experience the benefits of these under eye patches for fresh, youthful-looking eyes.

Starting tonight, rejuvenate the look and feel of your eyes with these under eye masks after the stresses of modern life-from long days to lack of sleep, even pollution.

Our Worldwide First: the only Eye Mask infused with Advanced Night Repair technology. Experience this targeted weekly under eye mask that bursts onto skin with an intense concentration of our proven soothing, hydrating and ChronoluxCB™ repair ingredients.

After applying this cooling eye mask, your eye area will instantly feel cool and refreshed. In just 10 minutes, eyes look more rested and renewed. Fine, dry lines are plumped as skin is drenched with hydration. Eyes look radiant, infused with luminous youth.

It's powerful-in fact, among women who tried it*:

• 91% felt hydrated

• 89% felt calm and soothed

• 82% said their eyes looked more radiant

*Consumer testing on 102 women.
How to Use
Step 1: Apply the under eye patches on clean skin, once a week at night.

Step 2: Press liquid chamber to break seal and release formula onto under eye pads, then massage gently to ensure the under eye pads are fully saturated.

Step 3: Tear open pack and separate the under eye patches (discarding the divider), then apply one eye pad under each eye.

Step 4: Leave on for 10 minutes, remove eye pads and gently pat in any remaining serum.

Step 5: If desired, follow with your favourite eye creme.
BENEFITS
Rejuvenates the look and feel of your eyes.
SKINTYPE
For all skintypes.
IDEAL FOR
Eye lines and wrinkles
Dryness, dehydration
Dullness, loss of radiance
Soothing irritation