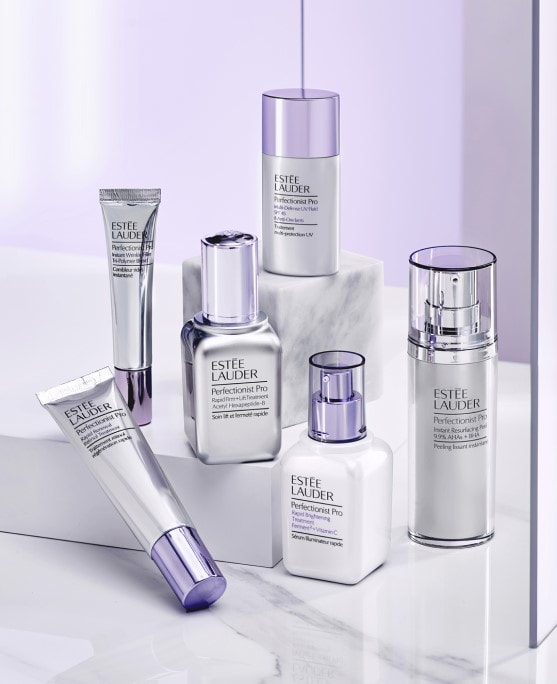 In recent years, the beauty world has been buzzing with excitement about retinol. Hailed as one of the most effective anti-ageing solutions, it has gained immense popularity for its ability to transform the skin. If you're curious about this ingredient, learn more about the benefits of retinol, understand its origins and explore how to use it regardless of your age and skin type.
What is Retinol?
Retinol is a form of vitamin A that falls under the category of 'Retinoids'. Derived from various sources like animal-based products, it is an essential nutrient that plays a crucial role in maintaining healthy skin. Retinol skincare is now one of the most sought-after anti-ageing treatments. 
What does Retinol do for your skin?
Retinol is a multi-action ingredient that works wonders for the skin. One of the most remarkable benefits of retinol lies in its ability to accelerate skin renewal and boost natural collagen production. By doing so, it helps diminish the appearance of fine lines and wrinkles, leaving the skin looking youthful and revitalised.
When to start using Retinol
To combat acne-related issues, you can start a retinol skincare routine in your early 20s and yield significant results. For those seeking anti-ageing benefits, starting in your late 20s or early 30s can help maintain youthful skin. However, regardless of age, using retinol can promote cell turnover and firmer skin. In most cases, it is better to start early to maintain your youthful skin rather than trying to reverse the effects of ageing in the future. 
How to use Retinol
Retinol can be seamlessly integrated into your everyday skincare routine. A general rule of thumb is to apply products from lightest to heaviest consistency. Therefore, incorporate retinol after cleansing and before moisturising to maximise its effectiveness.
How often to use Retinol on your skin
Make introducing retinol skincare to your routine a gradual process, especially if you have sensitive skin. Retinol can irritate your skin initially, so it's recommended to introduce it every 2-3 nights to allow your skin to adjust and avoid redness and irritation. You can then slowly increase how much you use over time once your skin has adjusted. 
Benefits of Retinol for skin
Whether your skincare concern is anti-ageing, acne, skin tone or texture, retinol skincare has proven to be effective for a broad range of issues. 
Reduces Signs of Ageing and Fine Lines
Probably the most well-known benefit of retinol is its ability to stimulate collagen production, leading to firmer skin texture and visibly reduced fine lines and wrinkles.
Accelerates Skin Renewal
By speeding up the natural skin cell turnover process, retinol helps to reveal and maintain fresh, radiant skin.
Supports Acne-Prone Skin
Retinol helps balance sebum production, unclog pores and remove dead skin cells and excess oil, making it an effective ally for acne-prone skin.
Evens Out Skin Tone
With its ability to stimulate skin cell turnover, retinol promotes a more even skin tone and reduces the appearance of dark spots.
Retinol Skincare Routine
Step 1: Cleanse Your Face
The essential first step in your Retinol skincare routine. Melt away the day, stubborn makeup and sunscreen with the Advanced Night Cleansing Balm. It leaves the skin feeling soft, smooth and conditioned. It's important to cleanse your face in preparation for your retinol skincare routine.
Step 2: Use a Treatment Lotion or Toner
Micro Essence helps fortify, soothe and reveal a stunning radiance. It features our exclusive Postbiotic 12+ to work together with our 98.9% Bio-Active Lactobacillus Ferment. It's the essential second step in your skincare routine and ensures that your skin is prepped to absorb all the benefits of retinol.
Step 3: Apply a Repair Serum
Advanced Night Repair is a deep- and fast-penetrating face serum that significantly reduces the look of multiple signs of ageing. Skin feels firmer and looks smoother, less lined, younger, more radiant and even-toned with its use. With Hyaluronic Acid, it delivers 72-hour hydration and 8-hour antioxidant power. Layering a hydrating serum will work with your retinol skincare to soothe and rejuvenate the skin. 
Step 4: Apply Retinol Targeted Treatment
Perfectionist Pro Rapid Renewal Retinol Treatment is a pure high-grade Retinol that resurfaces the skin's texture and renews its youthful appearance while helping to fade dark spots. If you're wondering how to use retinol, always apply it at night. Wearing retinol during the day when your skin is exposed to the sun can cause increased sensitivity and irritation. 
Step 5: Moisturise Your Skin
Have it all—firmness, bounce, youthful radiance. Revitalizing Supreme+ Youth Power Creme deeply hydrates and reduces the look of lines and wrinkles. Lightweight in texture, this nourishing, oil-free, multi-action moisturiser with features our exclusive Moringa Extract and more.
Step 6: Layer on Eye Care
Repair and protect your under-eye area with Advanced Night Repair Eye Supercharged Gel-Creme. This nighttime superstar brightens dark circles while repairing the delicate skin around your eyes and fighting the damaging effects of free radicals.
When do you start seeing Retinol skin results?
Consistency is key: Retinol provides impressive results with a little time and dedication. This ingredient should not be combined with other active ingredients, and when you use retinol at night, you should always wear sunscreen during the day. It's an ideal choice for visible results, and with patience, time and commitment to taking the proper precautions, the benefits of retinol are unrivalled.
Retinol is undoubtedly a powerhouse ingredient that can transform your skin's appearance. From reducing signs of ageing to promoting skin renewal and supporting acne-prone skin, the benefits of retinol are vast and promising. Whether in your 20s or beyond, embracing retinol as part of your skincare routine can unlock youthful radiance and provide long-lasting skin benefits.
Discover More