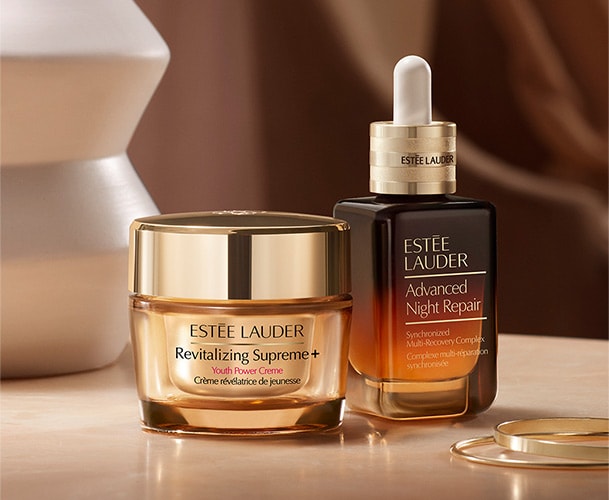 While some formulas (like our iconic Advanced Night Repair Serum) are skincare powerhouses all on their own, there's something to be said about having a powerful skincare duo in your routine.
When it comes to Estée Lauder skincare pairings, beautiful skin starts with this potent power duo: Advanced Night Repair Serum and Revitalizing Supreme+ Moisturiser.
Why They Work Well Together
Wondering why you should you use a serum and moisturiser together? A serum is a powerful treatment that penetrates the skin with targeted benefits. Following up with a moisturiser after your serum has fully absorbed helps "seal in" your serum while delivering targeted youth-boosting benefits.
So, why choose the Advanced Night Repair and Revitalizing Supreme+ Moisturiser duo? This high-performance pair works synergistically to deliver intensive benefits to your skin. Our #1 serum in the US offers the benefits of 7 serums in 1, while our best-selling multi-action moisturizer re-ignites skin's power for a more lifted look.
It's a winning combination that can visibly repair, revitalize and hydrate skin day and night—a dream team you (and your skin) will love.