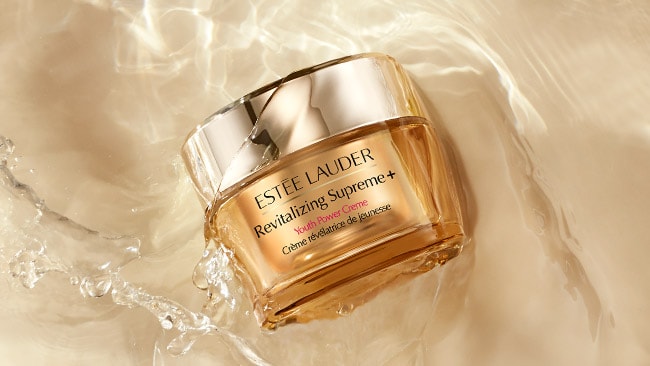 Living with dry skin can be a pain, particularly during those harsh winter months. For those with dry skin, it is common to experience peeling, flaking and irritation. TikTok's viral skincare hack, skin flooding, is the newest remedy for dry skin and works to lock in hydration throughout the day. If you constantly battle dry skin, discover all you need to know about skin flooding, including how to do it and the best skin hydration products to use.
What is skin flooding?
With so many skincare trends circulating online, it can take time to decipher which ones are worth investing in. So, what is skin flooding? Skin flooding is a four-step skincare routine where you layer hydrating products onto damp skin in a specific order. The idea is to use lightweight humectants that draw natural moisture from water (like hyaluronic acid), followed by emollients (like a cream moisturiser) to seal moisture for long-lasting hydration. It's best to use products that target dehydration, dullness and inflammation for optimal results.
What are the benefits of skin flooding?
A skin flooding routine is designed to "flood" the skin with essential moisture. Skin flooding can also help nourish and protect your skin barrier and is the ultimate skincare routine for dry skin. Layering skincare products strategically can help combat future skin concerns like irritation, redness and inflammation by keeping the skin's barrier hydrated. The combination of hydrating toners, serums and moisturisers penetrates the skin to deliver a dewy, glowing and hydrated complexion.
What skin type is skin flooding best for?
Skin flooding is mainly recommended for those with dry to combination skin. If you're dealing with dry, dehydrated, dull or sensitive skin, your routine could benefit from a splash of hydration. If you have oily or acne-prone skin, be cautious when approaching this method, as you don't want to clog pores with too many additional products.
What are the most hydrating skin products for skin flooding?
You cannot go wrong with hyaluronic acid when it comes to the best skin-hydrating products. With anti-aging properties, hyaluronic acid helps to increase the moisture content in your skin and helps to increase hydration.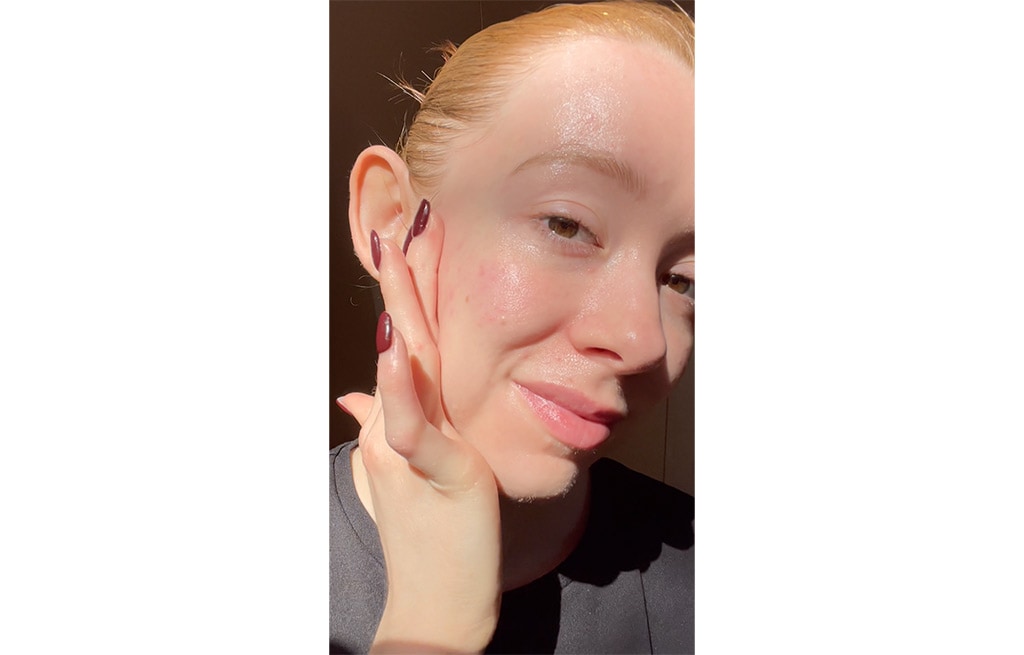 How to do a skin flooding routine
With skin flooding, it's best to layer your skincare products from thinnest to thickest to ensure you reach the deepest layers of your skin. This process helps with absorption and ensures you get the best out of your hydrating skin products. Ready to try skin flooding for yourself? Follow these steps to achieve the ultimate hydration:
Step 1: Cleanse your face with a gentle cleanser
Whether you have a simple skincare routine or are attempting skin flooding, always start with a gentle cleanser to remove any impurities, excess dirt or oil from your face. This creates a clean canvas on the skin for the rest of your skin-flooding products. It's best to leave the skin slightly damp before layering products on to allow for better moisture absorption. A formula like our Perfectly Clean Multi-Action Foam Cleanser is lightweight for gentle daily cleansing and gives skin a clean, conditioned feel.
Step 2: Prep your skin with a treatment lotion
A treatment lotion is a key product in the skin flooding process as it helps to enhance the effectiveness of any serums or treatment products you apply after. It soothes, refreshes and moisturises your skin in preparation for the rest of your routine. Apply the lotion to your face with your hands or a cotton round and let the moisture kick in. Our Micro Essence Treatment Lotion contains 98.9% Bio-Active Lactobacillus Ferment and works to optimise the skin's moisture barrier to absorb additional products.
Step 3: Layer on a hydrating hyaluronic acid serum
Serum is where the real work begins, as this is the step where most of the treatment happens. Whether you want to focus on anti-aging or moisture retention, serum is key in making this happen. Hyaluronic acid is the real star of any skin flooding routine. This moisture magnet helps the skin hold onto hydration throughout the day. It draws moisture from water, which is why we recommend starting with damp skin.
Our #1 serum, Advanced Night Repair Serum, is formulated with hyaluronic acid to provide 72-hour hydration. Not to mention other amazing benefits include line reduction, firming, evening skin tone, strengthening, radiance and antioxidants. It's a 7-in-1 serum containing seven powerful repair actions in one.
Step 4: Seal your skin with a hyaluronic acid moisturiser
Seal everything in with your favorite moisturiser. Our best-selling Revitalizing Supreme+ Creme is one of our go-to's for achieving nourished, hydrated, radiant-looking skin and, with continued use, a new, more lifted look over time. Containing Hibiscus Morning Bloom Extract, this powerful formulation boosts hydration and collagen.
Skin flooding is a great skincare routine for dry skin and might be the key to helping you maintain hydration during those colder months. For more flawless skincare tips, discover our guide on achieving glass skin.