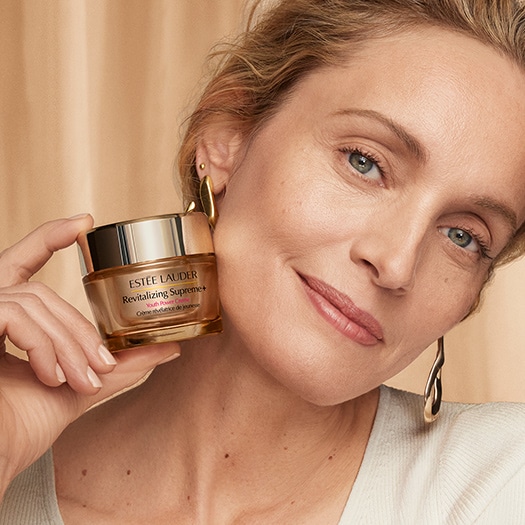 Winter is one of the most relaxing times of the year. You get to throw on a sweater, cozy up by the fire, and treat yourself to some well-deserved self-care. Chilly winter weather, however, can also wreak havoc on your skin—think extra dryness, visible irritation and dullness.
The good news? A few simple changes or additions to your regimen can make all the difference in achieving the best winter skin. Discover 10 essential winter skincare tips you need to transition your routine.
Why should your skincare routine change in the winter?
As the seasons change, so do our skin's needs. The dry weather during the chilliest months of the year can have adverse effects on our skin, including:
o Dullness
o Dryness
o Visible Irritation
o Visible Redness
o Tightness
o Dry Lips
o Damaged Skin Barrier
So, just as you transition your wardrobe from sandals and sundresses to boots and sweaters, your skin can also benefit from a seasonal product revamp.
Winter Skincare Tips:
1. Use a non-stripping cleanser for your skin type
Let's start with the first step of your skincare routine: cleansing. Opt for an indulgent winter cleanser that can rid skin of makeup, dirt, oils and other impurities, but won't strip skin of its natural moisture.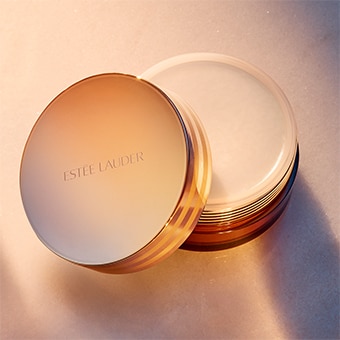 One of our favorites for winter is Advanced Night Cleansing Balm, a buttery balm that transforms into a delicate cleansing oil. It gently lifts away makeup, sunscreen and other impurities while helping to nourish and replenish skin.
2. Swap your lightweight moisturizer for a richer formula
When it comes to winter skincare, the richer the moisturizer, the better. Lightweight moisturizers get the job done during the humid days of summer, but more emollient formulas are intensely hydrating and can help lock in moisture in dry winter weather.
Our Revitalizing Supreme+Youth Power Creme deeply nourishes and hydrates the skin and has a rich, indulgent texture that all skin types will love.
3. Add a treatment lotion to your routine
There's no better time than winter to invest in this extra care step. Why, you ask? Treatment lotions can penetrate the skin's surface to deliver benefits your skin might need more of during this time like hydration, softness, suppleness and more.
Find the perfect treatment lotion for your skin type and add it to your routine, morning and night. You'll love our high-performance formulas, such as Soft Clean Infusion.
4. Nourish skin while you sleep
Our secret to the best winter skin? Overnight hydration. Those 8 hours you spend cozied up in bed (and away from any outdoor elements) can be essential to waking up with hydrated, radiant skin.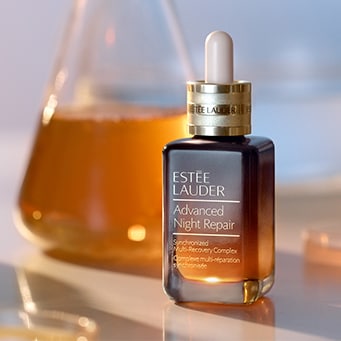 You'll need two items in your nighttime skincare routine: a hydrating serum and a night cream. Start with our best-selling 7-in 1 Advanced Night Repair Serum, which is formulated with Hyaluronic Acid to deliver 72 hours of hydration. It also strengthens, adds radiance, provides anti-oxidant protection, while helping firm, reduce the appearance of lines, even skin tone over time.
Allow your serum to absorb into the skin fully before layering on your night cream. Revitalizing Supreme+ Night Moisturizer can leave skin nourished, radiant and significantly reduce the look of fine, dry lines while you sleep.
5. Indulge in a face mask
Your winter skin will love a hydrating mask like the Advanced Night Repair PowerFoil Mask. Apply a mask to your skin twice per week to reap the skincare (and self-care) benefits. 
6. Give sensitive skin extra TLC
If you have sensitive skin that's prone to winter-related skin concerns year round, add a formula to your routine that can help combat visible redness, irritation and dehydration. Our Advanced Night Repair Rescue Solution with 15% Bifidus Ferment works as a powerful daily rescue treatment for irritated, redness-prone or visibly sensitized skin. This formula can help reduce the look of ongoing redness and visible irritation while also strengthening skin's moisture barrier.
7. Lower your water temperature
There's nothing like a long hot bath or shower on a cold winter day. Extra hot water, however, can irritate or strip the skin of its natural oils—which is why we recommend turning the temperature down to lukewarm whenever possible.
8. Hydrate your lips
We believe lip care is a necessary part of skincare—and the delicate skin on your lips is extra prone to dryness during the winter months.
Carry Pure Color Crystal Balm with you during the day for a sheer pop of color with all-day lip plumping hydration. At night, rejuvenate and soften lips before bed with Pure Color Envy Lip Repair Potion. 
9. Soften dry skin with hand and body cream
While you're dialing up your facial care, don't forget to pay mind to the skin on the rest of your body. Daily rituals, like washing hands in hot water or taking extra hot showers, can leave skin drier than usual in the winter.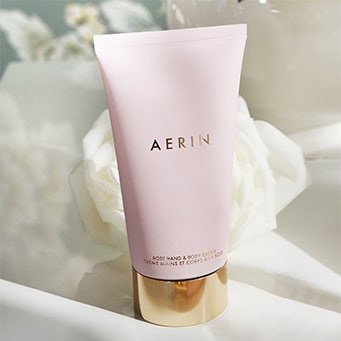 Use a hand and body cream in your routine daily to replenish moisture, like AERIN's Rose Hand & Body Cream. 
10. Use SPF year-round
High-level SPF isn't just for summer. The sun's damaging rays affect your skin throughout the year—which means those bright winter days also call for sun protection. 
Use a formula like Perfectionist Pro Aqua UV Gel SPF 50, which provides protection against UVA/UVB rays as well as pollution and dehydration defense. 
What should my skincare routine be in the winter?
While some skincare formulas are must-haves for all skin types, you should customize your routine with products that are made for your specific skin type. Below, we've rounded up our best skincare routines for winter—curated for your skin's unique needs.
Winter skincare routine for dry skin:
Winter skincare routine for oily skin:
Winter skincare routine for sensitive skin: